Choosing The Right WordPress Hosting Provider: Factors To Consider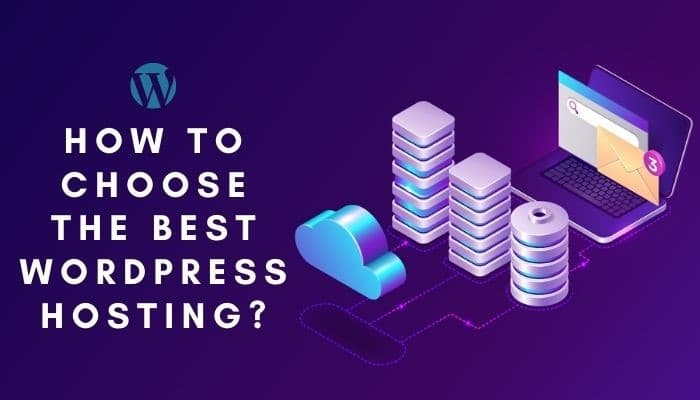 If you are a website owner, you may need to find the best WordPress hosting providers as this plays a crucial role in website performance. It is important for you to select a hosting provider that fulfills the necessities as it plays a significant role in your website's security, user interface, and overall performance.
Abner Miller, founder at Starlinkhow claimed, "Finding a good and reliable WordPress hosting provider can be a critical task but is very significant for website's success".
If you are not aware of the factors that you need to consider and if you are new to this, we have mentioned some of the prime factors for you to opt for a good WordPress hosting provider by yourself. Remember that you need to take some time researching and evaluating various hosting providers based on these factors to make the right decision.
Speed and Performance


According to Alex Contes, Co-Founder & SaaS Expert of Review Grower, claims that "The performance and speed of a website is an imperative factor, you must consider them while choosing a hosting provider."

Ensure that your website gets fast page load speeds, good server response time, and also a high WordPress hosting uptime guarantee. This is important because websites with fast speed results in better user experience as well as higher search engine rankings.

Security

Make sure that you opt for a secure WordPress hosting that provides robust security features. For instance, they should offer firewalls, regular malware scans, and SSL certificates. This ensures the security of your website and protects it from any hackers and risky attacks.

Scalability

Find a hosting provider that grows with the needs of your website. Having a hosting provider that is flexible will support you when there are increased traffic, functionality, or storage needs. With scalability, you can future-proof your website from any technical issues.

Customer Support

Having a good customer support team is crucial for website hosting. Opt for a hosting provider that offers 24/7 customer support and also provides different channels for communication such as email, phone, live chat, etc. With the help of such customer support, you can get assistance for any technical issues or emergencies at any time.

User-Friendly Control Panel


Royal Hernandez, founder at Starandlink said, "Easy management in websites is a priority because it is feasible to process everything in such control panels."

Hence, it is important to choose the hosting provider that offers an intuitive control panel. This will help in adding domains, managing databases, and installing applications and making tasks easy for you.

Pricing and Value

Make sure you compare the value of the hosting plans with the pricing that the hosting providers offer. You will find a number of cheap WordPress hosting providers that will also offer you a good plan that matches your website's requirements.

Reviews and Reputation

Research and note down the hosting providers that are available according to your requirements. Look for the reputation of the hosting providers by checking online ratings and reviews. Find the hosting providers that have a positive reputation based on reliability, customer, support, user interface, and security.

Types of Hosting


Dillon Morrison, founder and editor of Outlighter believes "It is important to understand security, scalability, performance, and other factors of hosting type for your website's success."

There are a number of hosting types that a hosting provider offers. For instance, there is shared hosting, dedicated hosting, managed WordPress hosting, and virtual private server (VPS). All of these hosting types have their pros and cons and different packages. Jot down the requirements of your website and choose the one that suits best the needs of your website.

Backup and Recovery

Get to know if the hosting provider has automated backup as well as recovery options. Ensuring this will help in having your website data safe in the backup of the hosting provider. Therefore, in case of any accident or issue, if you lose your data or there is any corruption, your data can be restored easily.

Location

Look for a hosting provider whose servers are in an area that is close to your target audience. This will support the loading speed of your website and also the overall user interface which are the main factors of any reliable website.

Email Hosting

Get to know if the hosting provider you choose offers email hosting or not. This will include different features related to emails such as spam filtering, email forwarding, and email accounts. With email hosting, you can improve the performance and accessibility of your website eleven more.

Add-Ons and Extras

While you are looking for the main features of a WordPress hosting plan, also look for additional features. These features may include content delivery networks (CDNs), e-commerce integration, and website builders. With the help of these add-ons, you can increase the value of your website and boost functionality.

Control and Flexibility

Having permission to customization and control over the backend of your website is an amazing feature. This helps you if you want to customize your website according to yourself. For instance, these customizations may include access to file management, database management, PHP configuration, etc.

Terms and Conditions

The last but probably one of the most important factors is to thoroughly read all the terms and conditions of your hosting provider. Make sure to go through the uptime guarantees, refund policies, data usage policies, extra charges, etc. When you read the terms and conditions properly, you are aware of the limitations and obligations that the hosting provider has. This will help you to know that everything aligns with the needs of your website.
Conclusion
The above-mentioned factors are the most important ones that you must consider when looking for the best WordPress hosting provider. With the help of these factors, you will find the hosting provider that will meet the requirements of your website, supporting its success and growth.
Overall, when you choose a WordPress hosting provider, you should be extremely careful in considering these factors, making sure that your website performs smoothly. Moreover, a reputable hosting provider makes sure that your website runs fastly and with no risk of hackers. When you have a good hosting plan, it leads your website to better user engagement. Plus, it also helps in improved search engine rankings, making it a reliable website. With all these factors, your website will ultimately lead to success and better results.