How To Build Your Brand's Online Presence Without Spending A Fortune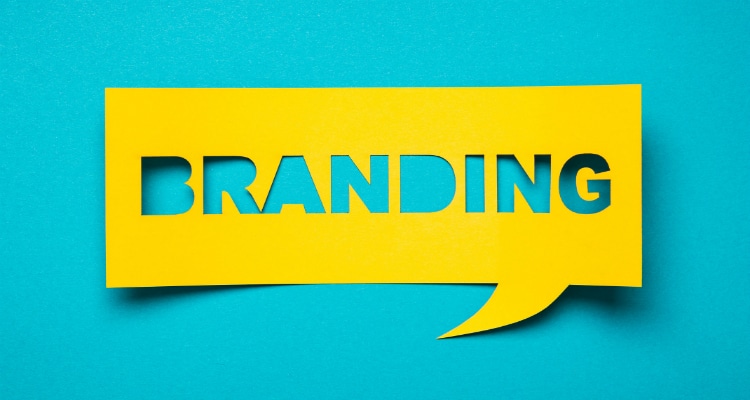 Building an online presence is no longer an option for businesses, regardless of their size and scale. It brings visibility, reach, and recognition at a broader scale because the online audience is huge.
The internet is the prime selling channel right now, so you must make sure your brand is visible there.
Moreover, you cannot afford to miss out on the opportunity because your competitors are in the race. If their online presence is stronger than yours, they can easily take away your loyal customers.
The best part about online branding is that you can do it at a fraction of the cost of offline branding. But what if you are on a shoestring budget? Can you run an online branding campaign without burning a hole in your wallet?
Is it possible to capture audience attention with minimal spending? Yes, it is absolutely doable, provided that you pick the right tactics and apply them properly at the right time.
Let us unravel the secrets to building your brand's online presence without spending a fortune.
Strategize smartly
Before you try anything else to build your online presence from scratch or consolidate it, strategy is the key. It is even more vital when you want to do it on budget.
Digital branding is not a single process but includes different initiatives that make your brand visible and memorable. You must know all the different strategies and the outcomes they deliver.
List down the tactics you want to pick, whether to buy links, invest in paid ads, or go full throttle with social media marketing.
Evaluate what each one will cost and create a balanced strategic plan considering costs and ROI. You can come up with a viable plan that fits into your budget and delivers assured results. At this stage, you must also consider expected timelines for seeing visible results.
Focus on visibility and trust
When it comes to achieving success with online branding, everything boils down to visibility on the internet. First things first, you need to make sure that your brand appears in top searches.
It is possible only with a robust search engine optimization strategy that will make your site rank high in organic searches. It is a slow and steady process, but the results are lasting.
It is a worthy investment for any brand that wants to stay ahead in the fiercely competitive landscape. Visibility on the first page automatically builds consumer trust in your brand.
Online shoppers are keen to buy from brands ranking high because they consider them more credible and trustworthy. A holistic SEO plan gets you both visibility and trust, and the best part is that you can implement it within your budget.
Revamp your website
If you have a brand, you will probably have a website too. But when it comes to building and fortifying your presence, an exceptional website gives you the best start.
After all, it is the first point of contact with buyers and forms an impression on them. Consider revamping your existing website with the latest design trends in mind.
Refresh the content and add relevant, valuable information that addresses the pain points of the potential buyers. An aesthetically appealing and information-rich site makes your brand stronger and doesn't cost a bomb.
Moreover, you need not do much to refresh the look and feel of the website. Hire design experts to give it a touch-up and post compelling frequently, and you are good to go.
Use social media for promotions
Brands cannot miss out on social media platforms because they offer extensive reach and foster strong customer relationships. The best part is that you can use the sheer size of these platforms to your advantage.
Posting engaging posts is enough to get loyal customers into action. They will share them around and propel your brand's popularity faster than you imagine, and it costs nothing.
You can even use social media pages to build a strong community of loyal customers. Incentivize them to spread the word and say good things about your brand and products.
You end up with the benefit of word-of-mouth marketing without actually spending anything. The strategy really works because potential buyers are more likely to trust real customers rather than fall for marketing gimmicks.
Build authority with content marketing
Content marketing strengthens your presence by presenting your brand as a niche authority. Just make sure that you have great content on authoritative websites in your niche.
It is easy to leverage these backlinks to your advantage as they offer the benefit of higher search rankings. You can avail link building services from OutreachMonks to do less with more.
The experts here focus on quality rather than the number of backlinks. It means you can consolidate your authority with a smaller investment in money and time. Additionally, you can depend on the team to create links with quality content that wins the audience and retains them for the long haul.
Focus on relationships
Cost-effective branding is all about sustainability. You must ensure that whatever tactics you pick, the results should be lasting. It is possible only if you invest in strong relationships.
Fortunately, it does not cost anything except genuine efforts to connect and engage. Collaborate with niche-leading bloggers and influencers so that you can keep getting backlinks from them.
Customer relationships are equally vital. Staying active on social media and review sites keeps you in close touch, and so does addressing their complaints and queries.
Keep them engaged and listen to their voice, and they will stay with your brand forever. The stronger the relationships, the bigger the brand!
Online brand building need not be an expensive venture that is out of reach for small businesses. It only requires good thinking and efforts to win over the audience.
You only have to pick the right strategies to be there at the right places and visible to the audience that matters. More importantly, focus on building relationships that last, if you want to build a strong and sustainable brand.