8 Best WordPress Slider & Carousel Plugins of 2022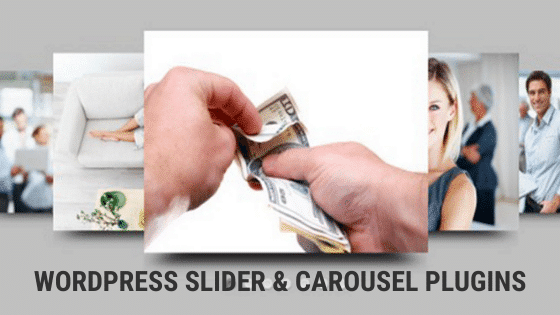 Slider revolution has become one of the best and most popular WordPress plugins ever – I hope you will have this is not surprising for you! In fact, it's been one of the best sellers in the Envato marketplace.
We could address it as – the most useful slider plugin used in millions and trillions of WordPress website. Traits such as indispensable support and functionality are the two best traits which make it address as one of the best slider plugins among innumerable businesses.
But with this, there are so many other premia and free WordPress slider plugins available on the Internet that renders some amazing features.
It's almost an era of technology; hence the integration of sliders on the website has become one common trend by now. Web designers tend to employ this to make their site more engaging and give a modern look to it.
Almost every new website these days incorporates carousel sliders, category sliders and home page full-width sliders in order to make their own website more user-centric for their customers.
Since the urge of doing business online is extremely high, various WordPress website contributors have come up with different slider plugins.
Multitude of choices and innumerable free resources in the WordPress platform has made it as one emerging king of CMS technologies.
Accessible Slider Plugins For WordPress Websites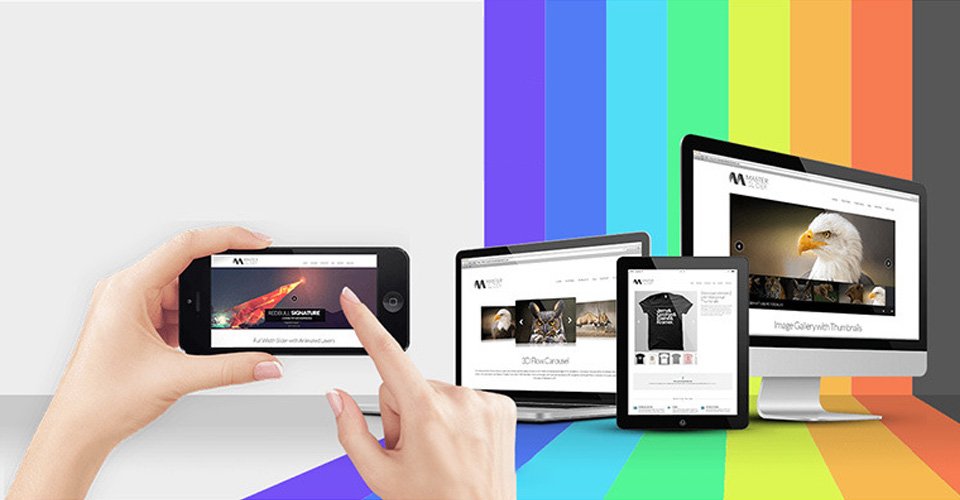 Well, there are already a huge number of exceptional WordPress plugins on the internet which are totally free of cost. In fact, these free ones are challenging the priced plugins nowadays.
These plugins has made reduced support and restricted functionality – a no longer problem with the freemiums. Nevertheless, I do not intend to ensure all the free plugins are evenly robust.
A plugin is one of the most comprehensive elements to make a website vulnerable so we need to wholly and carefully analyse the plugin before we turn it into the project.
Hence, this is to provide you with the most reliable of the free slider plugins for your WordPress website. Each of these plugins offers assistance to the users and are updated frequently by the developers.
I will explain each of the 8 plugins with details so that you can relate the plugins with one other and decide out which can be an ideal choice for your WordPress website.
Applications Of WordPress Carousels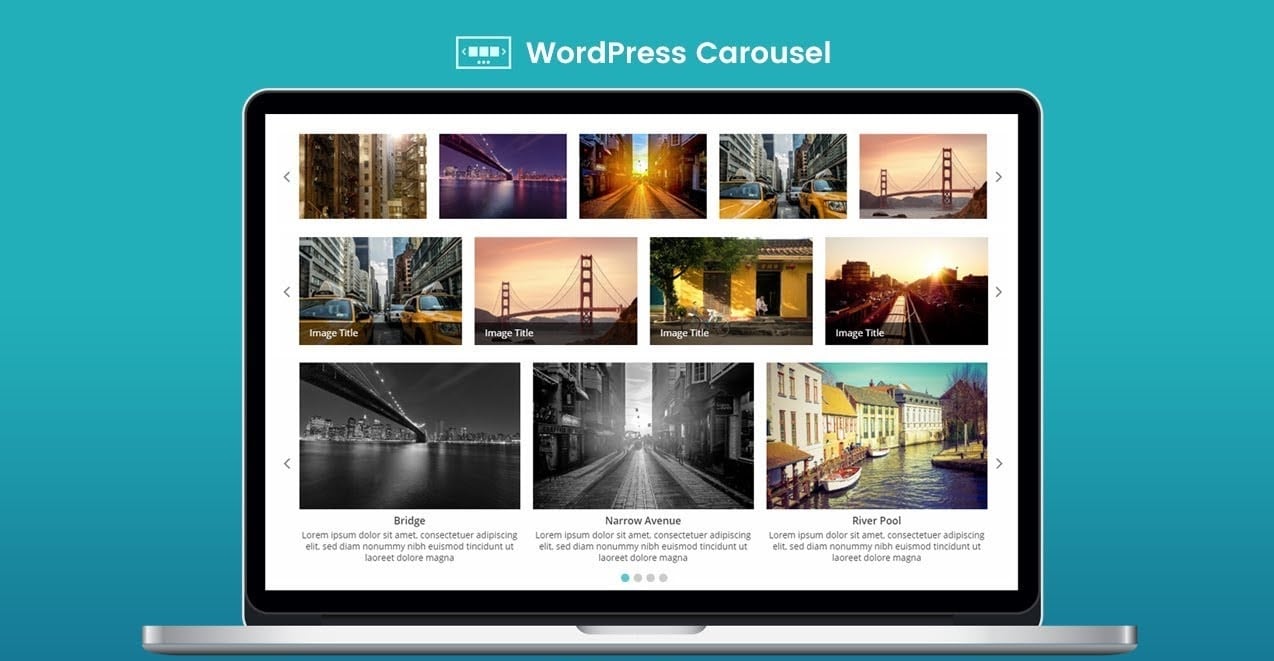 Carousels have their most inclusive application in websites that depend massively on visuals, then be it for news, e-commerce, photography, or games website. In common, integrate WordPress carousels to:
Make messaging definite
Organize a bulk of relevant content on the site
Spare time and space
Many WordPress carousels provide a number of whistles and bells to customize as per you and your business choices. Make certain to comprehend these most beneficial practices so that you are not tempted to let sparkling things come in the way of usability.
Now let's have a check out top 8 WordPress Slider & Carousel Plugins of 2020:
Logos Showcase


The Logos Showcase plugin is specially designed for users who need to create a framework of images with outside or inside links or want to represent a listing of clients' or supporters' logos.

The standout characteristic with Logos Showcase is the ability to showcase logos in a grayscale variant, with the choice to represent the actual colours by wavering if needed.

Standout characteristics:

choice of three distinct methods to showcase images
charge of transition pace
the option to place URLs to each logo

The plugin is extremely simple to use, and all needed characteristics are available. So, Logos Showcase is the slider to opt for if your preference is to showcase logos and lists most efficiently.

Super Bundle

Super Bundle is one of the most excellent slider plugins for WordPress. In this, there is a collection of significant components, frameworks and devices that are intended to take your WPBakery Page Builder website to another level.

With the use of it, you can turn any content in a carousel, combine a video lightbox, animate text, and do a lot more things.

Standout characteristics:

parallax background and video background choices
more than 70 high-quality, customisable, SVG row separator configurations
13 opening & 14 exit animations
6 different text effects
video thumbnails that present a big video lightbox popup when clicked

What is exceptional about Super Bundle is that aside from producing exceptional carousels, it lets you unite a lot of other great features to your WordPress website. It is such a comprehensive, multipurpose plugin.

Ultra Portfolio


Ultra Portfolio will primarily engage the users who are involved in making portfolios with slider features added. It provides a vast number of layout choices and actually delivers on versatility and functionality.

The most striking characteristic of this slider is the ability to regulate animation effects & animation pace.

Standout characteristics:

countless layouts
WooCommerce unification
Google Font integration

The responsive design allows you to manage the numerous columns for diverse screens. So, if you wish to unite slider functions with an extensive range of portfolio choices, then Ultra Portfolio can be your ideal choice.

WPBakery Page Builder for Before and After Image Slider

This simple-to-use shortcode that operates with WPBakery Page Builder lets you create a rather nifty slider to display yours before and after photos.

The website guests will easily be able to see the before and after slider either on a mouse hover or by the aid of a scroll bar. The plugin adapts can also adapt quickly as per your screen size.

Standout characteristics:

parallel, perpendicular and oblique splits
active and touch-enabled
customisable edge and arrow hues
scrollbars are accessible

This Before &After Image Slider for WPBakery Page Builder is great for before and after photos of site redesigns, image edits, makeover sessions, and much more.

Viba Portfolio


Viba Portfolio is all about showcasing your latest blog posts, portfolio, customer testimonials, etc. to their best advantage.

This WordPress gallery slider provides you with four different gallery types, as well as 60 skins to change the looks of your slider easily and quickly. It also offers full control of all customisation features, from layouts to font size to colour and overlays.

Standout characteristics:

60 skins
4 audience types
3 filter prototypes
responsive grid & carousel designs

Utilize Viba Portfolio as a WordPress testimonial slider,WordPress post slider, or any other sort of slider you require. This is that handy!

Progress Map

This is uncommon among the WordPress plugins placed here in that it merges carousel slider characteristics with a Google Maps trait. The plugin's purpose is to help users build WordPress sites that present listings for resorts, real estate, establishments, job appointments, etc.

With the help of this plugin, you can plan your listings on Google Maps practising tags and then emphasise the same listings in photos on a carousel!

Note that whenever an item is chosen on the carousel, its position on the map is shown. Moreover, when the marker on the map is ticked, it stimulates the image carousel.

Standout characteristics:

carousel can be put to any position be it leftwards, upwards, rightwards or downwards on the map
gives clustered map markers for a map with a vast number of places
carousel items are entirely resizable and completely customisable

The Progress Map plugin can be an ideal and great solution if you're seeking for a sturdy way to showcase a number of diverse locations on a map.

All-Around

As the name suggests, this All Around is a remarkably well-rounded slider. It provides you with a clear, active design, a number of predefined styling choices, and assistance for swipe signs. Apply one of the six designs or customise the plugin manually as required.

Standout characteristics:

six premade forms
support for videos
vertical and horizontal sliders
maintains various sliders on one page
autoplay form

Note that this All Around slider is not all-about its name only. If this is your first WordPress slider & carousel plugin, chances are, it might also be the last one for you.

Slider WD

This is the last one but obviously not the least one. Slider WD is one another exceptional slider plugin that lets you immediately build attractive sliders in your WordPress website.

Slider WD is one completely responsive plugin that assures that your slider seems remarkable on all kinds of tools.

Slider WD provides comprehensive options to customize so you may require examining it for the time being. In a case, if you are one of the skilled webmasters, it won't get you hard to get the information.

Specify dimensions, arrangement, influence, background, edge etc. as you want – appreciate the more necessary level of customizability.

You can get Slider WD and build a slider in your personal style. Experience the exceptional slider setting choices with Slider WD.
Most significant settings of a Carousel
Slider size: It is the base size of the carousel, although the responsive mode will determine how large the slider will be on the website.
Slide size: The diameter and length of the slides in the slider. This is a fixed size until you resize the slider to a more economical size.
Maximum pane width: This value represents the greatest width of how distant the slides can move in the slider.
Least slide distance: You can place here the least gap among the slides. This value is determined from the variation in the slider size and the apparent slides.
Single switch: Animation will substitute just one slide, not the whole pane. You can utilise this option to evade the blank spaces in the last pane.
Why Is It Important To Setup a WordPress Carousel?
The advantages of utilising a WordPress carousel surpass any potential concerns they may create. Moreover, maximum web designers criticize contradictory aspects of sliders that are no longer appropriate, thanks to an abundance of customization choices and technological optimizations feasible with today's most reliable WordPress carousel plugins.
Therefore with a carousel, you can attract your visitors' attention to the goods or the components of your carousel, and in that, you can review the necessary data. Plus with a button, you can make the visitant click on, and drive to a different page on your website.
In a carousel, the user can view more slides than in a regular uncomplicated slider; therefore, you can share more data with your visitors.
What to Look for When Picking the Best Slider Plugin
WordPress slider plugins are very common and of no particular value as this feature has become pretty standard. With so many choices to pick from, approaching any specific plugin can seem intimidating.
Fortunately, all 8 WordPress Slider & Carousel Plugins we introduced in this post are up-to-date and well-reviewed, so you can't go wrong with these eight. With that stated, there are several things to watch out for that can help you pick the most useful tool for your needs.
The first one will be the responsiveness. Not all sliders run on portable devices, but this feature will enhance your users' on-the-go browsing activity.
All of the plugins listed above will adjust to fit different screen-sizes, but some of them would include other traits that make them perfect for touchscreens.
You'll also need to examine "extra" traits like transitions and other effects. If you require a slider for a simple image display, these may not be necessary for your website.
But, if you're interested in building "hero" content or complicated ads, animations and endless looping may be appealing choices.
Lastly, you'll require considering the price. Slider plugins vary from free to about $80 per year. It's necessary to discover how much you're ready to pay to publicize your images and to access exceptional features, so you don't overstretch your resources.
Wrapping Up
Did you find it helpful?
If you are utilizing one of the plugins from this list, feel free to write to us. Let us know about it and make the community more accessible!
The plugins are ranked high in the WordPress repository as well as in their individual landing pages for their influential support and remarkable characteristics.
Nevertheless, the plugin developers have developed superior versions for each of these plugins with more superior modern features, so you are always free to update your free plugin to the pro version.