Best WordPress Interview Scheduling system to Try in 2023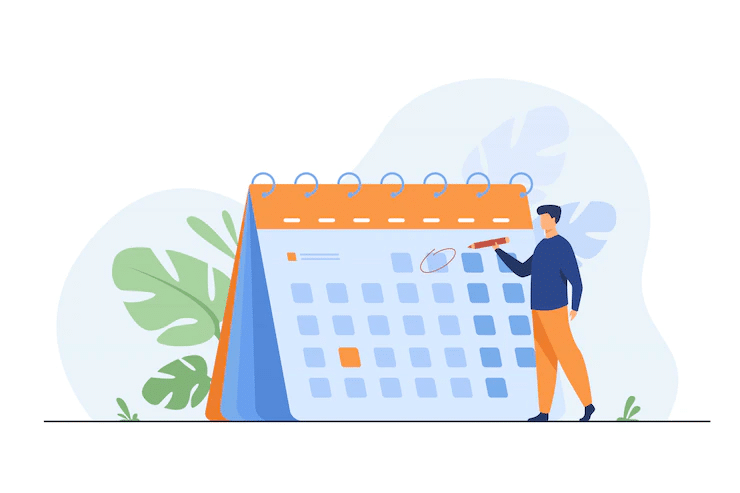 Candidate interview scheduling system can assist you automate the candidate interview scheduling procedure if you have a hectic schedule.
It will provide you or your candidates a fantastic experience. It will shorten the duration of the candidate's recruitment or interview procedure. As a result, we've compiled a list of the finest interview scheduling systems & recruitment software for you. Let's get to our blog without further ado.
Choosing the Most Effective Interview Scheduling system
When selecting an interview booking software, there are a few things to keep in mind. Regardless of how long this process takes you, making the proper decision will save you time in your business.
Several integrations
You will save time by using your existing calendars. You won't have to reschedule your interview because you'll be able to incorporate your already prepared calendars into it.
Reminders that are sent automatically
Thanks to reminders, you won't miss any interviews. It provides you a notification when an interview is approaching and asks that you be prepared. As a result, you won't have to miss any key interviews.
Live assistance
Despite the fact that it is a faultless interview scheduling tool, issues usually arise. As a result, a responsive support crew is required. Make sure you hire a customer support team that is available 24 hours a day, 7 days a week to answer your inquiries.
Best Interview Scheduling system for your needs

BookingPress Plugin is a free online booking plugin with a lot of features and is simple to use. It would be ideal for any website that offers a service. It's more interactive and packed with useful features that make booking appointments online a snap.

The BookingPress Plugin combines a classic step-by-step appointment booking wizard with a modern and user-friendly UI/UX that can be tailored to meet almost any business.

It's the only free WordPress appointment scheduling plugin that takes PayPal payments from your customers. Without the use of a third-party plugin, you may create and manage appointments directly from the admin dashboard.

Key-features of BookingPress:

Excellent admin dashboard
Options for Quick and Easy Setup
24/7 Appointment scheduling
Unlimited services & bookings
Online payment processing with solid PayPal payment
Excellent Responsive design with great UI/UX
In-built spam protection
Support popular page builders like Gutenberg, Elementor, WPBakery, Classic Editor.
In-built translations support French, German, Russian, Dutch, and Arabic languages.
Customized email notifications

Salons, spas, tutors, barbershops, consultants, wedding planners, and other companies might benefit from this online booking plugin.

Booknetic


Booknetic is a feature-rich appointment booking plugin that lets you customize and automate online bookings. With responsive design, Booknetic will also help you to schedule interviews with ease, and keep track of them all in one place.

Booknetic serves several purposes and may be used by a variety of appointment-based enterprises. Such as medical facilities, beauty parlors, health clubs, educational institutions, legal offices, and many others. The plugin offers complete customization options and is compatible with mobile devices.

Booknetic is adaptable to any kind of booking or appointment scheduling and features a simple UI/UX interface to set up and use. You have the ability to fully tailor the booking system for your company by using fully configurable templates, a form-builder, a variety of category levels, and other variables. Beginning on the page for the service itself, clients have the ability to add their relevant locations, employees, and the fee for each service.

Key features of Booknetic:

Zoom integration
Google Calendar two-way sync
Deposit payments
Custom forms
Recurring appointments
Group appointment
Email notifications
Invoices
Holidays
Reporting module
Webhook integration
Customer panel
Ratings and reviews
Waiting list
Conversion tracking

Calendly


Calendly assists you in quickly identifying the most qualified applicants for your interviews. It saves you time by planning and automating your views. With time zone, time zone, and other capabilities, you may now make your work easier.

When it comes to pricing appraisal, there are four types: basic, essential, professional, and team. Beginners can use Basic for free, Essential for $8 per month, Professional for $12, and Teams for $16.

Key Features of Calendly:

You can use the time zone to discover when the attendee is available and schedule an interview with them.
Reminders notify you ahead of time and allow you to prepare.
Payment integration allows you to accept payments via PayPal or a debit card.
You will receive fewer emails as a result of online scheduling, saving you time at work.
With GoToMeeting and Zoom integration, you can make your views incredibly dynamic.

GoHire


GoHire is the greatest interview scheduling system available, allowing you to do a fantastic job with minimal effort. With its many integrations, job board, and GDPR tool, your procedure will be simplified.

With its 24/7 support team, GoHire offers three distinct pricing options: $49 per month, $101 per month for growth, and $165 per month for a pro.

Key Features of GoHire:

Organizing questionnaires and surveys is the greatest way to learn how the interview process works. By giving participants post-interview surveys, GoHire helps you to learn how the interview went.
GoHire protects your life by providing you with all of the tools you'll need to comply with the latest GDPR regulations.
You can have meetings on a regular basis with the interview program.
There's a Zapier integration, and Slack has a number of social media integrations.
You will not miss any work with the work board function.

YouCanBook.me


YouCanBook.me has a lot of cool added features. Among the online interview schedulers, it is one of the best.

Some of the features are free, while others can be paid for. You can continue to use it after the 14-day free trial period ends by paying $10 per month.

Key Features of YouCanBook.me:

Youcanbook.me, like any decent interview scheduling site, provides a reminder feature that alerts users to be ready hours before the scheduled interview time.
It enables you to plan events in a group setting.
You can make payments safely and swiftly with Online Payments.
It allows you to handle your interviews from your mobile device as well as your computer.
You can maintain data in sync via API integration.
It's fantastic to be able to use Zapier to automate fast reporting to your existing systems using your reservation data.

10to8


With 24/7 Appointment Reservation Plugin, a modern online booking platform, live reporting, SMS and email reminders, and 1500 app integrations, we give you an excellent meeting scheduling solution.

If you have a small business, Basic is free, Grow is $20, and Bigger Business is $40 each month.

Key Features of 10to8:

Multiple employees, rooms, calendars, and locations may all be coordinated in real time.
Allows you to manage your account from any device, even when you're on the go.
With over 1,500 integrations, you can make your job easier. It has excellent connectors with Zoom, Xero, MailChimp, Facebook, and other applications.
Using payment connections like PayPal and Stripe, you can make payments go more smoothly.
Interviews with participants from different time zones can be scheduled without difficulty.
There will be no issues with adding a new one to an interview hour. Multiple external calendars can be synced.

GoodTime


GoodTime is one of the system programs that provides the ideal guy experience. With a professional reservation page, fluent calendars, lists and integrations, GoodTime makes it simple to interview participants.

Standard, advanced, and premier pricing are available; however, to view the price, you must utilize the Demo.

Key Features of GoodTime:

The scheduling system notifies the interview team of candidates' availability, allowing you to work quickly to select the best time.
Direct ATS connectivity allows you to maintain a live database and work more efficiently than ever.
Calendar integration will separate you from the inattentive and compare you to the most productive colleagues. In a short period of time, you will produce excellent results with skilled workers.
It generates a variety of useful data, including load balance, leaderboard, and call time.
If you're looking to hire a developer, integrating HackerRank will make the process go more smoothly.
With Google Meet, Zoom, Cisco Webex, and BlueJeans connections, Good Time makes it easier to employ diverse means of interacting.

HireVue


Hire Vie is a fantastic interview scheduling application that allows both recruiters and candidates to scale acceptable interview times.

You'll be able to interview more candidates in less time, and you'll be able to avoid lengthy interviews. Now is the time to try out the Demo. Witness the wonders for yourself.

Key Features of HireVue:

You can streamline the onboarding process and decrease data duplication and redundancy by integrating ATS.
It provides you with over 1,000 job-specific interview guides that have been vetted by IO Psychologists in order to make the interview process more standardized.
You can use online and WhatsApp interfaces to speed up the recruitment process and deliver the greatest experience.
The customer assistance team is available 24 hours a day, 7 days a week.

SpringVerify

SpringVerify provides reliable and accurate employment verification checks for fast-growing businesses, including Indian unicorns. Our tailored solutions and automated workflows prioritize security and deliver a delightful candidate experience. We integrate seamlessly with HR systems and serve all types of organizations, with HR personnel being our primary users.

Key Features of SpringVerify:

SpringVerify US offers comprehensive background checks including criminal records, MVR, employment and education verification for informed hiring.
Online platform simplifies background screening, saves HR professionals' time.
SpringVerify US is FCRA compliant.
Employers can customize screening packages to meet specific requirements.
Flexible APIs can be easily integrated with existing HR systems and workflows.
Dedicated customer service team guides throughout the screening process.
Fast turnaround times for most checks completed within a day or two.
Competitive pricing available for organizations of all sizes.
Wrapping up
This blog has now come to a conclusion; in this blog, we have reviewed the best interview scheduling system. When selecting an interview scheduling system, keep in mind that it should have a wide number of integrations, be affordable, and have reminders.
Select a tool that allows for secure and simple payment integration. Also, take a look at BookingPress, a WordPress interview scheduling application developed by the Repute Infosystems team. Check it out, and it's accessible for free on WordPress.