Best Managed WordPress Hosting
Getting started with a WordPress website? Then you might hear the name "Stromonic" somewhere. The name is getting buzz nowadays. It's definitely a new company but established a strong branding in the WordPress hosting domain.
They are mainly known for their affordability with extraordinary website performance. Excited to know more about this company? We did our research and serving on dinner to you. Enjoy it.
History of Stromonic
It was founded in 2017, by Natan Ray and other co-founders from an India-based office. The founders had technical backgrounds in server management and WordPress development. So, they gathered together and founded Stromonic.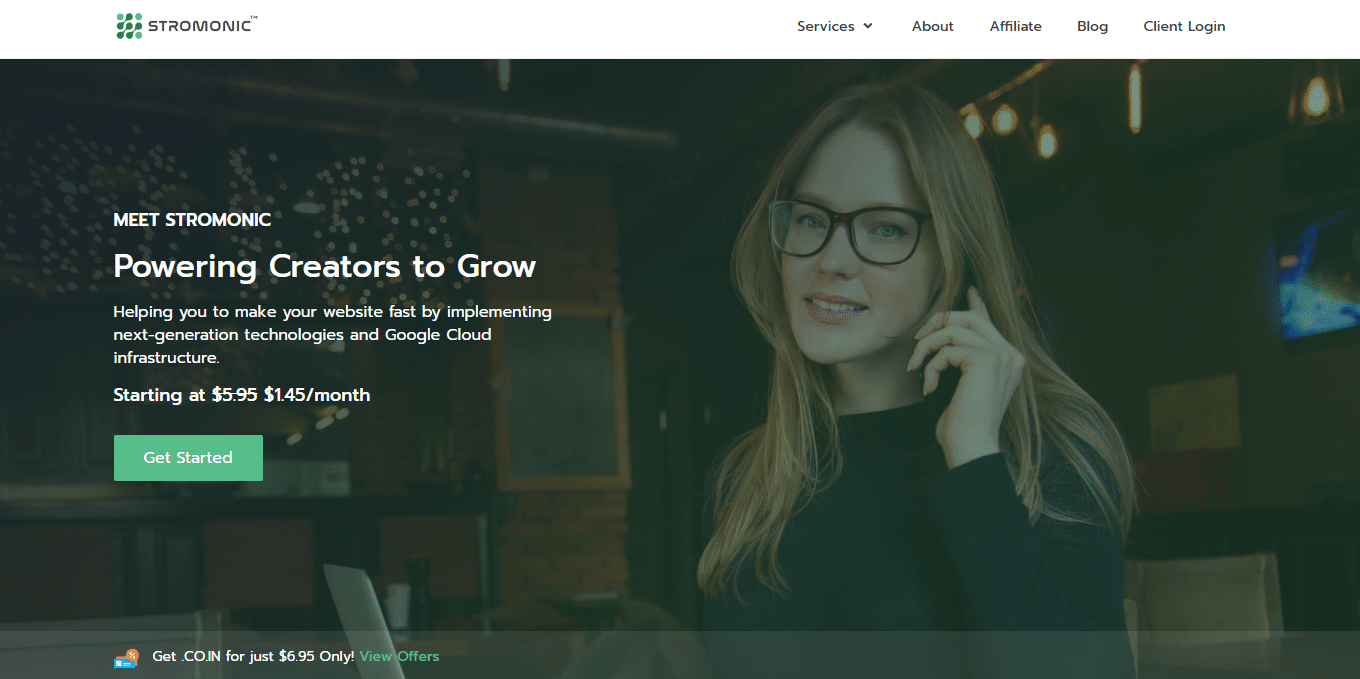 After one year of development, it's started offering full-time hosting services late in 2018. As per the founder in an interview with HostingSeekers, he said: "The aim of Stromonic is straightforward – making websites efficient by offering the latest tech solutions." So, it's quite easy to say, the company is heavily investing in best-in-class tech solutions to offer premium-performance web hosting solutions.
Backend Technologies
Cutting-Edge Data Center: The WordPress hosting platform of Stromonic, is exclusively hosted on cutting-edge data centers. Those data centers are used by Cloudflare itself, they are known for investing billions of dollars into its data center and networks. And no other cheap public cloud provider has the ability to come close to matching its performance.
LiteSpeed Enterprise Server: The WordPress hosting platform, offered by Stromonic is powered by LiteSpeed Web Server. LiteSpeed has a higher benchmark than Apache or NGINX web servers. LiteSpeed also can handle concurrent connections more efficiently than others.
Daily Backups: Daily Backups are freely included in all WordPress hosting plans. Backup is something that is essential for any website, while others are selling as an addon, but Stromonic is offering for free as complimentary.
TransMail Emails: It's an in-house developed cloud-based email hosting service, specially designed for eCommerce websites. This cloud-based solution comes with guaranteed and instant delivery for SMTP emails.
Real-Time CloudScan: The platform is powered by an AI-based real-time malware scanner that can terminate any malware or viruses from websites and prevent their spread. This includes WAF, Honeypots, DoS Protection, Malware Detection, etc.
MariaDB Database: MariaDB is an upgraded version of MySQL which comes with several improvements, such as low database load, fast query processing, quick read/write, and execution. The WordPress hosting servers are powered by the latest version of the MariaDB database.
Redis Cache: It's one kind of server-level object cache, which stores database query results, so they can be served faster in the next time when required. They activate this cache on request.
WordPress Hosting Dashboard
The WordPress Hosting Dashboard comes with a simple UI/UX design and easy-to-navigate options. All the main tools and options are available which are required for day-to-day tasks.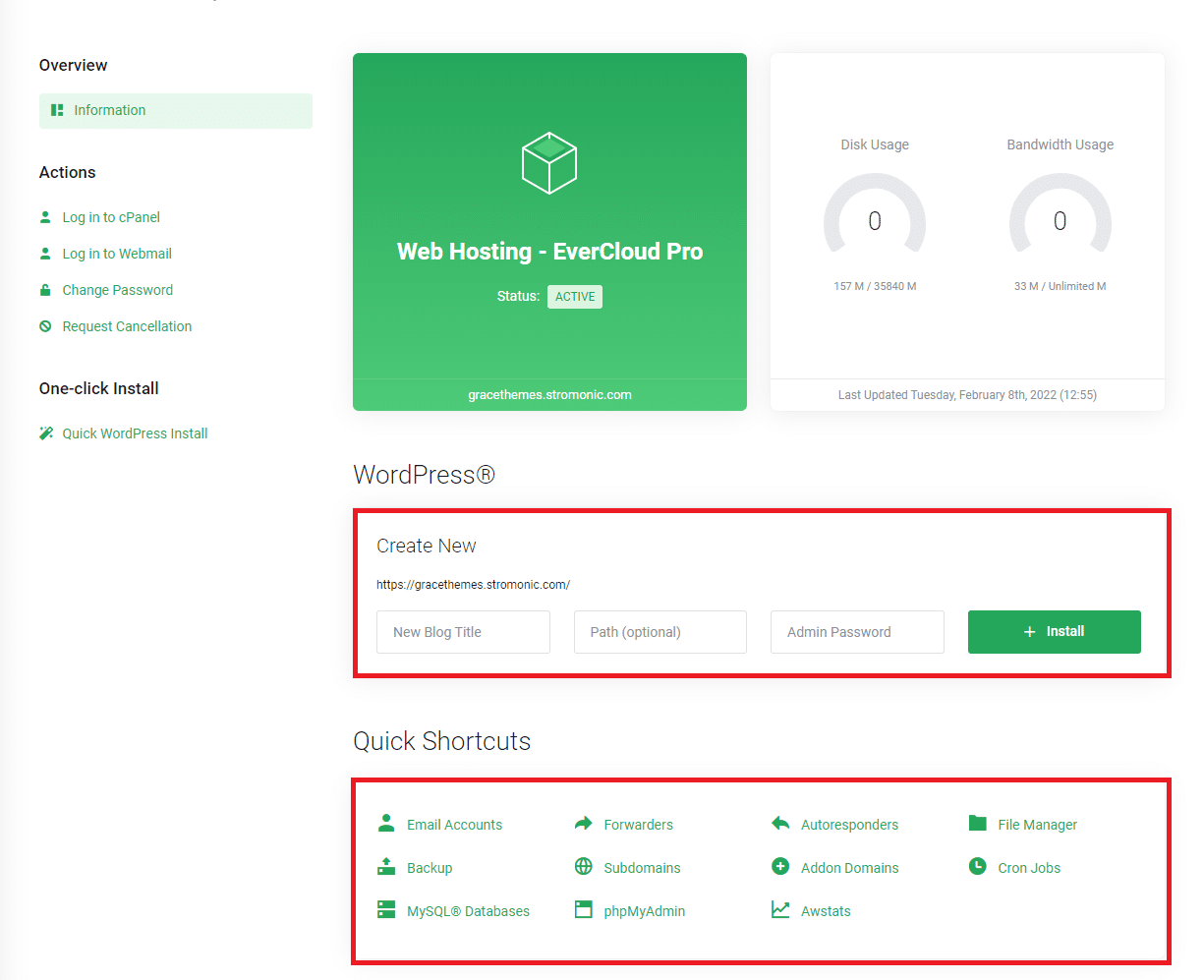 The Dashboard also has options to directly login into WordPress admin or install a fresh new WordPress website.
The Dashboard also contains "Quick Shortcuts" like File Manager, Email Accounts, Backup, Databases, Addon & Subdomains, etc.
Website & Server Uptime
We have added our website in UptimeRobot and monitored the server uptime for 3 months, and the result is quite surprising.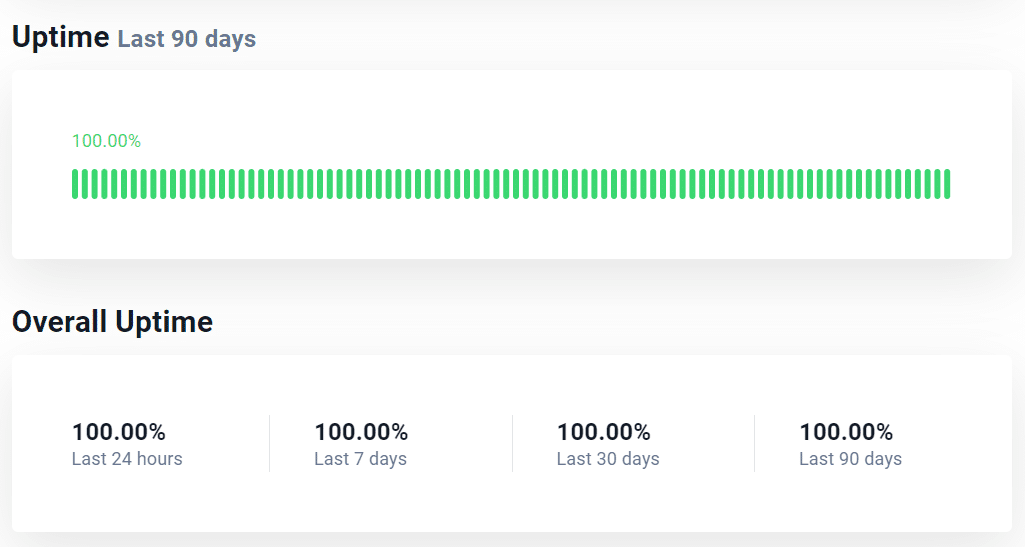 There is no downtime monitored for over 3 months of the monitoring period. Not even on planned maintenance. This seems to be only possible for web hosts, who are using load balancers or distributed storage services in their platform.
Do you know, the Google algorithm automatically reduces search rankings, if it found website error or server down? Google even remove websites from its search results that are down for a longer time. As, Stromonic is powered by Google Cloud load balancers, so you can expect no downtime for your mission-critical websites.
Website Performance and Speed
Stromonic backend infrastructure is hosted on Google's Compute-Optimized C2 and C2D hardware, which is one of the most powerful high-performance machine types available in Google Cloud.
Let's take a practical test, how does it perform in the production run.
For the experiment, we will use below tools:
GTmetrix – a tool to easily test the performance of web pages.
PageSpeed Insights – a tool by Google, created to help a website's performance optimizations.
Also, we are using the below configurations in our WordPress hosting account – plain WordPress installation, Astra Theme (Online Coach Child Theme), Elementor, Demo Content Importer Plugin, that's it.
GTmetrix Report:



GTmetrix has given their highest grade "A" in their performance report and the website performance score is 95% without any kind of cache or optimization setup. Further, the score can be improved by using Cache Plugin and CDN service.
PageSpeed Insights Report: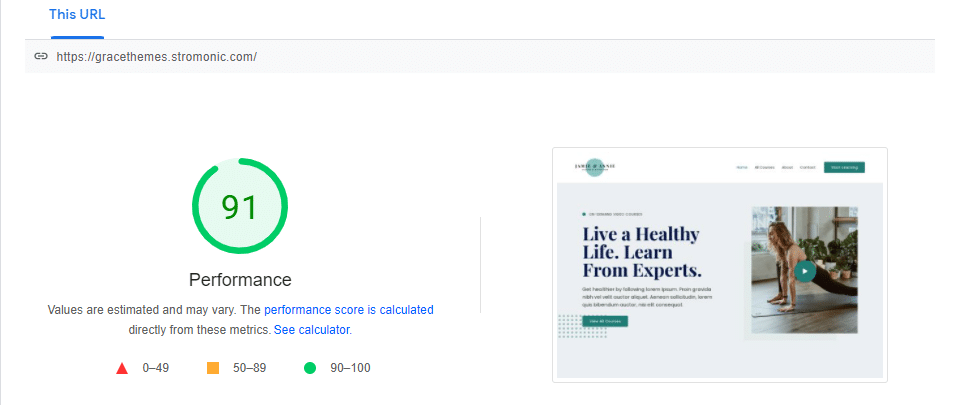 The PageSpeed Insights has given a performance score of 91 out of 100. The performance further can be improved by using Cache Plugin and CDN service.
Load Testing Experiment
For load testing, we are going to use K6.io – an open-source load testing tool. This tool can send multiple concurrent users to your website to check its load testing capability.
Most low-cost WordPress hosts such as HostGator, GeenGeeks, BlueHost, perform poorly on this load test, but let's have a look at how Stromonic performs during the load test.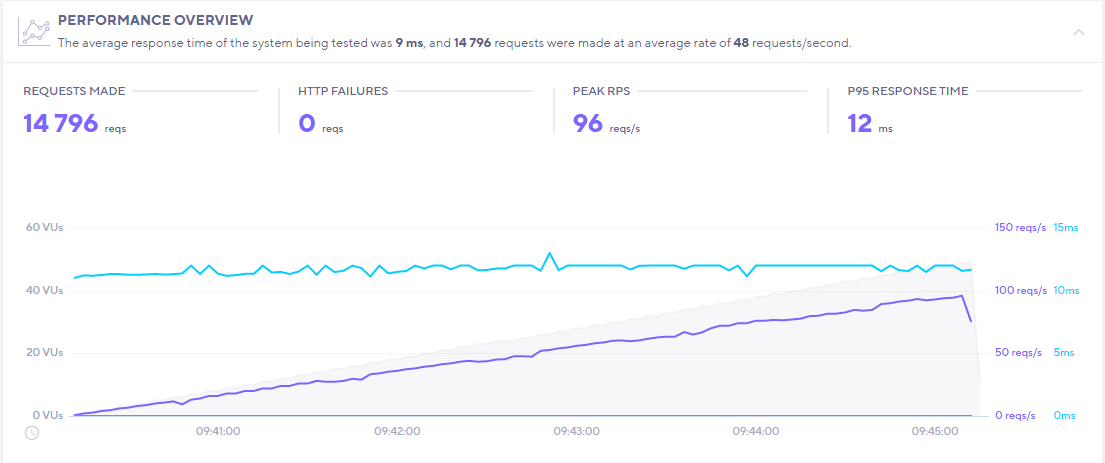 We have set up 50 concurrent users to experiment with our load test and send them over 5 minutes of time frame.
The response time remains constant throughout the experiment and there was no HTTP failure even with 14,796 HTTP requests in just 5 minutes.
Support & Help Center
Stromonic have multiple after-sales customer support options, such as:
Live Chat (you need to share your support pin to initiate a live chat, so that they can verify it's your account)
Support Ticket (mostly used support option, just submit your problem in a text format, one of their support engineers will resolve the issue)
Emails (inspired support tickets, emails can also be an option to contact their support team agents)
Phone Call (you can call them in business hours, they will assist you by voice)
They also have a Help Center (knowledgebase guides), which you can follow to get answers to your most frequently asked questions and issues. They have covered a handsome amount of articles there.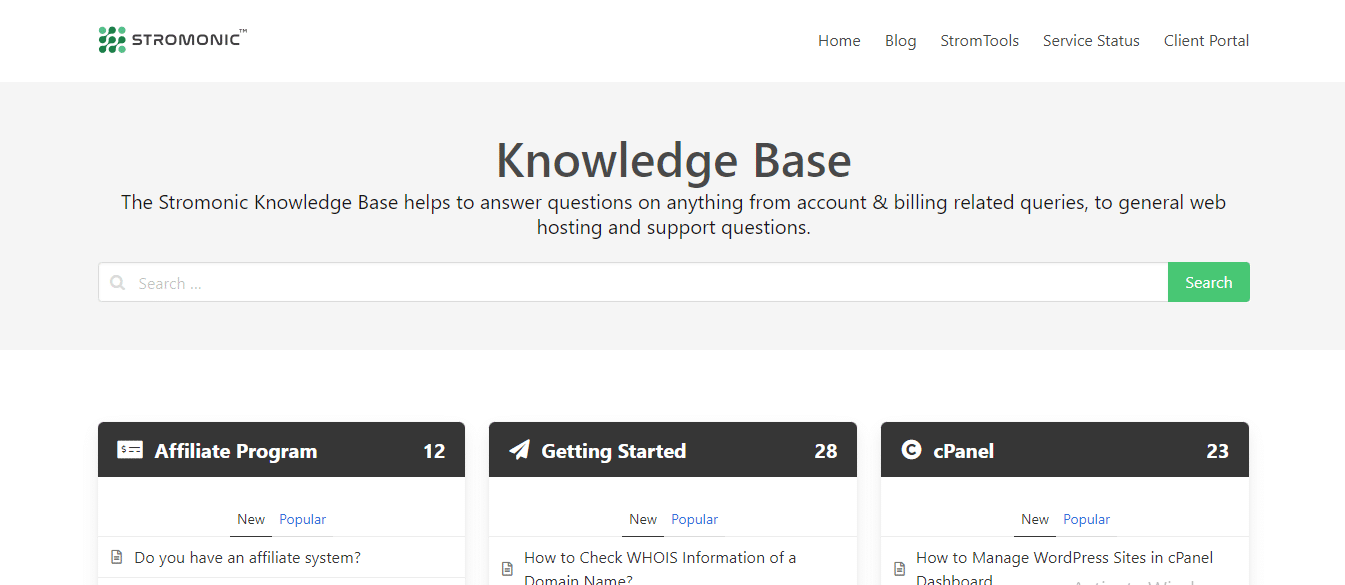 Plans and Pricing
Stromonic offers a wide range of solutions, like Web Hosting, Reseller Hosting, WordPress Hosting, VPS Hosting, and Dedicated Servers. As compared to other web hosts, Stromonic prices is fair and affordable as well.
But compared to other managed cloud hosting service providers, their performance, speed and uptime is better than others.
Also, Stromonic's pricing is transparent and don't force you to buy for loanger term for better discounts. Recurring prices are same with all billing terms. They also offer a 45 days long money back guarantee, so if you did not liked the service as expected, then they will refund your amount.
Stromonic accept all major Credit Cards and Debit Cards via Stripe and PayPal, for Indian customers they have Razorpay & Paytm option as well.
Web Hosting Plans:
EverCloud: 1 website hosting supported, comes with 15 GB disk space, unmetered bandwidth. This plan regular cost around $5.95/month.
EverCloud Plus: multiple website hosting supported, comes with 25 GB disk space, unmetered bandwidth. This plan regular cost around $9.95/month.
EverCloud Pro: multiple website hosting supported, comes with 35 GB disk space, unmetered bandwidth. This plan regular cost around $13.95/month.
Reseller Hosting Plans:
JumpStart: 40 cPanel accounts supported, 80 GB disk space, 1 TB bandwidth, unlimited email address, and free SSL for all client's sites. This plan regular cost around $19.95/month.
JumpStart Plus: 60 cPanel accounts supported, 120 GB disk space, 2 TB bandwidth, unlimited email address, and free SSL for all client's sites. This plan regular cost around $29.95/month.
JumpStart Pro: 80 cPanel accounts supported, 160 GB disk space, 3 TB bandwidth, unlimited email address, and free SSL certificate for all client's sites. This plan regular cost around $39.95/month.
Cloud Servers:
Cloud 25GB: This plan includes 1 GB RAM, 1 vCPU core, 25 GB disk space, 1000 GB bandwidth. Cost is $5.95 per month.
Cloud 50GB: This plan comes with 2 GB RAM, 1 vCPU cores, 50 GB disk space, 1000 GB bandwidth. Cost is $11.95 per month.
Cloud 60GB: This plan comes with 3 GB RAM, 1 vCPU cores, 60 GB disk space, 1000 GB bandwidth. Cost is $17.95 per month.
Cloud 80GB: This plan comes with 4 GB RAM, 2 vCPU cores, 80 GB disk space, 1000 GB bandwidth. Cost is $26.95 per month.
Cloud 160GB: This plan comes with 8 GB RAM, 4 vCPU cores, 160 GB disk space, 2000 GB bandwidth. Cost is $50.95 per month.
Conclusion
If you are unhappy with your current web host, and actively looking for change, then we would highly suggest Stromonic. It's comes with some interesting features, built-in cache & optimization, LiteSpeed server and much more. Just give it a try, you will not be disappointed.