Best Hidden Feature of WordPress that you should know in 2023
As we all know, WordPress is the most popular as well as commonly used CMS for blogging and others. Of course, WordPress is a boon for a blogger who can post blogs on business or any other purpose. Most of them personally prefer this as their best source for targeting the global audience.
But most WordPress beginners might not know about the hidden and unknown features. Some of the features are handy and can be overlooked.
But, at the same time, it helps you use WordPress in a better way. Now, WordPress is being selected as the most critical content management system for bloggers and others.
Luckily, WordPress allows a better way to promote the site and make it on the top of the Google Index and ranking page. In this post, you will probably know WordPress's hidden features that you may not have heard before.
Screen Options
Of course, Screen options are often overlooked by WordPress users. However, the user knows about this hidden feature, which includes at the top right corner of the dashboard. It is a response for controlling what dashboard elements are visible to the users.
Apart from this, some other hidden features provide a hassle-free solution that uses WordPress and the WordPress development company should never ignore it. Experts and beginners should undertake such hidden features.
The screen options tab includes post, slug, editing URL, and includes desired keywords. The user has to scroll the page up, find the screen options button, and completely change the view.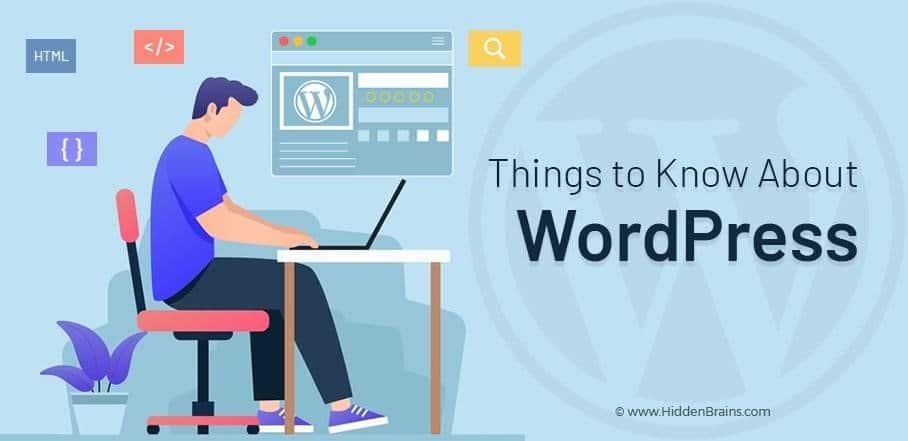 Dashboard widgets
Hidden features of WordPress, on the other hand, have dashboard widgets. It refers to the entire WordPress back end users and includes useful features for its right. They work together in finding out whenever you log in completely.
You can add widgets to the dashboard and giving your valuable overviews as well. As a result, it boosts the site performance as well by controlling the screen. It comes to attract a much higher quantity of visitors to the site.
Next page tab
Do you want to split the page into different WebPages? Then, the next page tab is a hidden feature in WordPress.
It is working either to break a lengthy written article or while using a photo gallery. Anyone can use this feature to split a long post to make two or four more pages out of a single post.
When you view your position on the site, it allows multi-page links to appear as links at the bottom. There are several usages of widgets available for the users. They can control the draft and more instantly general performance of the site.
Sticky posts
Sticky posts furthermore an unknown hidden feature of WordPress. When you want your post to get extended exposure, make sure to get sticky posts. They can edit and check the box reads as the name suggests to the users.
It will stick the position to the top of the homepage or where it belongs. Of course, it drives more traffic to the site and should use the sticky post features. It is more popular than others for WordPress experts and beginners.
Handle post revisions
WordPress keeps all post revisions history successfully. It can compare the current version to the previous one due to exact changes. This feature can help if you made unnecessary changes as well.
Apart from this, it rolls back the transition to an earlier version and sees the number of revisions. They public the right sidebar when you are in the Edit post or edit page screen.
Theme preview without activating
Previewing things without activating them is the main hidden WordPress feature to see in WordPress. Without changing anything, the user can watch the theme preview depending on the checklist.
It does many things and must do right before success. You should check the actual results for preparing a list of things to do right before the victory.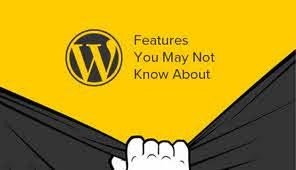 Schedule posts
On the other hand, the schedule posts are another hidden feature of WordPress. Do you need a regular time to update the blog?
If yes, then this hidden feature makes a periodic update of your blog. WordPress bloggers fall under this category and publish an entry shortly after clicking a publish button.
They post multiple articles at the same time and publish soon according to the requirements. It is suitable for providing regular updates by considering numerous articles forever.
Full-screen mode
Furthermore, WordPress provides a full-screen mode to ease bloggers in writing their articles. However, it isn't straightforward to write according to the long pieces. In the text editor, they can avoid distractions and can open the editor in full screen.
It is optimizing, according to the bloggers, in writing the articles. It is additional formatting and provides removal options for accessing with formatting style. When copying the article, it carries out unnecessary design and styles.
Image editing
Processing and editing images would deliver in WordPress is possible. However, it carries out users who are unaware of the image editing for hidden features of WordPress. They are well-formatted and consider the photos on their sites.
Well, it carries out the majority of essential image editing features like cropping, rotating, flipping, and so on. This is a hidden feature of WordPress which delivers excellent beautiful and well-formatted images.
Import/export data and Split a post into multiple pages
WordPress can also provide the option to import and export entries. They can access critical data and find outposts from more external systems. It can be accessed by importing posts by bloggers to get export plug-in and widget data.
It has to configure these elements manually depending on the import and export data as well. So, it is suitable for providing import/export guidance for external systems and data types.
Finally, the long-term content is not being read in full mode. So, we can split the post into multiple pages. However, it carries out a single post into multiple pages by reading many bloggers.
They can sit with content and manage them well with jumping-off points. As a result, it is flexible for finding a more convenient time as well.
Wrap Up
To wrap up, the hidden features of WordPress are unique and useful for many users. However, it is suitable for us to begin with the streamline option, and there is a significant way of targeting the audience professionally.