Best free WordPress Plugins for the Ecommerce Website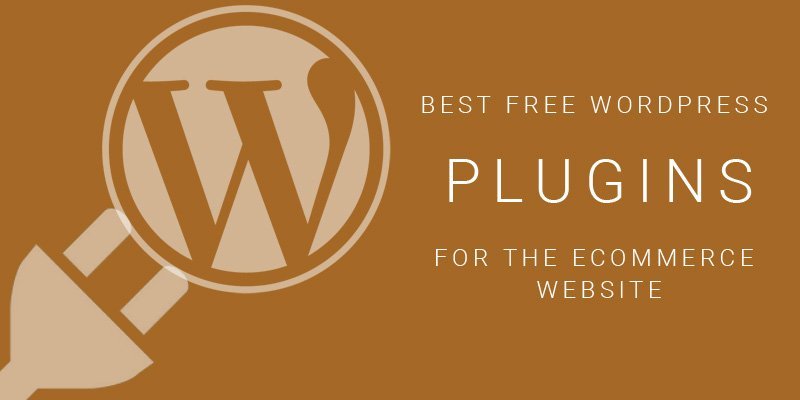 Most of the business owners very often feel the need of plugins for their website to make the website more efficient and easy to use.
With the correct tools and well designed website, you surely can take your ecommerce websites to the next level. There are two types of plugins that you can use.
The first one is the specific plugins which are designed for specific websites. On the other hand, there are general plugins which are used for general use and are compatible with all kinds of websites.
Mentioned below are some of the plugins that you can prefer to use with your e-commerce website.
Yoast SEO
Yoast SEO is a plugin that is very popular among the websites owners. This plugin is free and very effective to use as it will keep your website in the top search results of the search engines.
It is the demand of most of the ecommerce websites to have a good SEO so that their website may provide you with the best performance in the search results.
OptinMonster
OptinMonster is popular software that provides you with high conversion rate. It is a plugin that will improve your email subscriber and will also attract the visitors on your website.
Those website owners, who want to grow their email list, can prefer to use this plugin. It is used by many website owners and has provided them with best results that they want.
Visual composer website builder
Visual composite is a free website builder plugin that you can prefer to use according to your needs. This plugin can help you to manage the content on your website.
You can use it while building your website so that all the content must look dynamic and provides you with good layout.
With the help of this plugin, website building is made real easy these days as all you need to do is drag and drop your items that you want in your website. This plugin will take care of everything.
WPForms
WPForms is a plugin that allows you to create contact forms with ease and simplicity for your website.
It is a user friendly contact form plugin using which you can easily create your own contact form, payment forms, email subscription form and many other kinds of form that you may need on your website.
This plugin provides you with easy and fast way to create your forms as well as use it with your website.
Akismet
Internet is full of spammers and scams that are harmful for your business. No website is safe from the spammers and you cannot simply fight with them as they are in large numbers.
So, it is best to block them on your website to make your website spam free. This is the work of Akisnet as it filters out the spam and scam from your website and blocks it permanently. You can prefer to take their services in order to make your website spam free.
MonsterInsights
Monsterinsights is the best analytics plugin for your website. It allows your website to connect with the Google Analytics so that you can monitor the visitors on your website.
It counts the number of visitors, tracks the location of visitors, and their purpose of visiting your website.
This is a free plugin that you can use with your website to analyze the performance of your website among the audience as well as for keeping a track upon your customers as well.
The plugin can provide you with detailed report using which you can take care of your website visitors.
Jetpack
Jetpack is an all in one plugin that you can use with the website. It will improve the performance of the website as well as can provide you with basic insights of your website such as traffic upon it, security measure of your website, image performance, and many other features that you may want with your website.
Those who want overall improvement with their website can prefer to install this plugin with their website.
Constant Contact
Constant contact is one service provider which provides you with best email marketing services that you may want with your website.
This plugin is easy to install and is also very user friendly when it comes to using it. You can use the plugin to build your email list and send emails to your subscribers.
Most of the bloggers also allow you to do quick and easy setup. You can also use the plugin with various other kinds of plugins as well.
Google Analytics
Google Analytics is also a plugin that you can prefer to use to track your visitors. You can easily install it in your website to count the number of visitors on your website.
Many ecommerce companies use this plugin on a regular basis in order to keep the track on their visitors. Numbers of visitors define the performance of the website and these numbers can be used to determine the performance of the website.
Sucuri
Sucuri is another plugin that is responsible for the security of your website. In this modern world security is the biggest concern of most of the website owners. Website is getting hacked as well as information is being stolen from the websites these days.
You can prefer to install Sucuri in your website to protect it from various kinds of cyber attacks as well as using the data of the website illegally without authorized permission of yours.
These plugins monitor and provide protection against malwares, DDoS, XSS attacks, and for various kinds of attacks. This plugin also works along with the firewall of your website.