Best free WordPress Billing Plugins 2022
A good plugin has a powerful tool for supporting businesses to be successful online. But there are over 55,000 plugins of WordPress available on the internet.
This article details some of the best free WordPress plugins available on the internet. These plugins are free while saving huge costs and resources for businesses.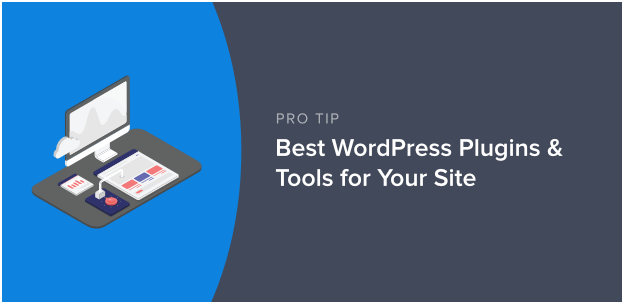 MonsterInsights Lite:
MonsterInsight Lite provides a simplified manner of connecting WordPress websites to Google-related Analytics accounts.
It enables in seeing what site visitors perform actions on the website and how they view the overall website. This data allows firms to identify what site visitors are liking and keeping while visiting again the website.
Its features include dashboard reports and universal tracking. Dashboard reports enable seeing real-time statistics. It allows easy reporting of the dashboard of the available WordPress site.
A universal tracking system provides viewing of statistics to the firm in one place. For example, it gives information and accurate data whenever site visitors start switching from mobile devices to desktops.
WPForms Lite:
WPForms Lite is amongst the best free and favorite WordPress plugins of 2022. This famous plugin is a simple and easy to be used WordPress form plugin available on the online markets. It supports diversely in reducing form abandonment with tons of useful working resources.
Its features include visual builder, pre-built templates, and mobile-friendly versions. Visual builder enables in creating contact forms for websites.
It provides drag and drop WordPress form building features, helping to work best and easy with website visiting. Pre-built templates help in customizing forms as the visitors view the web pages.
Moreover, it comes with pre-built form templates that are completed with different forms and fields, as may need out there. Its mobile-friendly version provides optimization for SEO while having a 100% responsive and mobile-friendly version.
TrustPulse:
TrustPulse supports leveraging of FOMO (Fear of Missing Out) for helping an added conversion. It also supports social proof network to facilitate sales on websites. In other words, Social proof is a social and psychological phenomenon whereby one person or company bases its action on the hearing of others, particularly for deciding what do to.
Thus, using social proof on the website is a good strategy, particularly if there are eCommerce stores like WooCommerce. Its features include visual builder and simple customization. Visual builder converts visitors and allows for more building of WordPress FOMO popups.
Further, it also supports easy-to-use social proof notification while coming with other WordPress plugins. Simple customization feature supports in branding of notification and development of the entire website, such as customizing images, messages, and colors.
WP Mail SMTP:
WP Mail SMTP facilitates with web email system to support the leading WordPress transaction email plugin. It resolves problems of not sending emails while configuring the wp_mail() PHP function to be used.
It assures the right delivery of emails into the recipient's inbox, thereby facilitating the WordPress mail system diligently.
Its features include IT works and multiple integrations. IT works system fixes email delivery system and support WP Mail SMTP process. It supports sending emails and simultaneously reconfigures WordPress using a proper SMTP provider.
Multiple integrations bring SMTP providers and other email recipients together. It avoids using different types of plugins and rather enables sending emails through one separate Sendinblue plugin.
RafflePress:
RefflePress is a great giveaway plugin that has been used recently on the web. It has delivered the right way of working with different web plugins, enabling the WordPress system to be working systematically.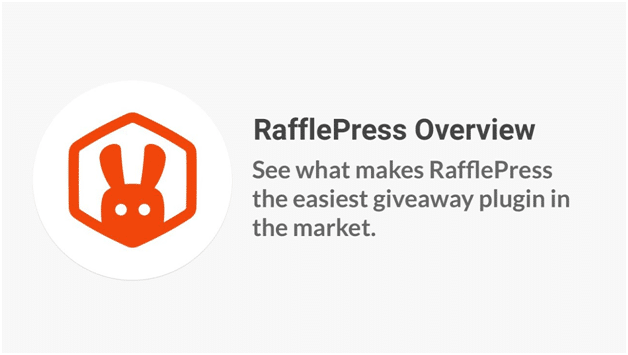 Its features include easy-to-use, secure, and lead generation. Its easy-to-use method has a modern and simple interface. Its way of using the drag and drop giveaway function makes it successful working simply in minutes.
Its secure feature saves from fraud incidents. Its lead generation increases the email list quickly and gets more entries through the use of a distraction-free landing page.
All in One SEO:
All in One SEO provides a completely controlled system of WordPress SEO. Over two million websites have been using this plugin for optimizing their WordPress pages, posts, and WooCommerce products.
Every company seeks great workable and efficient WordPress Plugin Development Services, enabling them to easily avail a cost-effective web solution for all their project needs. It also pursues effective and permanent custom WordPress website solutions, helping firms to work securely, fast, and with greater achievement.
Its features include automatic Meta tags and WooCommerce SEO. It has an automatic generation of Meta tags that help in writing own descriptions and Meta titles.
Its WooCommerce SEO feature optimizes category pages and product listing that has fully customized SEO-based integrations for e-commerce stores.
W3 Total Cache:
W3 Total Cache is a great caching plugin with effective site speed and networking. It has a great and significant SEO ranking factor, enabling to enhance overall site speed. It can help in boosting conversion, site traffic, and top web ranking.
Its features include speeding up the site and saving bandwidth. It speeds up site working as well as serves cached and compressed files for visitor viewing. It works as the best global WordPress minifying plugins while supporting WP Super Cache.
Moreover, it enhances overall site speed and decreases load time on the server. Its save bandwidth feature minifies feeds, CSS, JavaScript, and HTML. It saves huge bandwidths and achieves a W3 Total Cache system.
Smush:
Smush provides image services that consume a lot of the website's page weight. It avoids suffering from web loading time while optimizing performance, speed, and image factors. It has the best-workable WordPress image optimization plugin.
It facilitates optimization of site images by simply uploading new images to the available and on internet media library. This plugin then works best in providing more customized website page lending sections, thereby working as the best WordPress solution.
Its features include automated optimization, no quality loss, and usage of their servers. Its feature of automated optimization compresses, optimizes, and resizes all images systematically.
It has no quality loss, meaning that it saves a huge image quality and ensures a good performance of overall optimal speed.
It then generates higher ranks in search results. It finally uses its servers in working with WordPress to increase resource-saving and reduce additional strains.