Best free screen recording software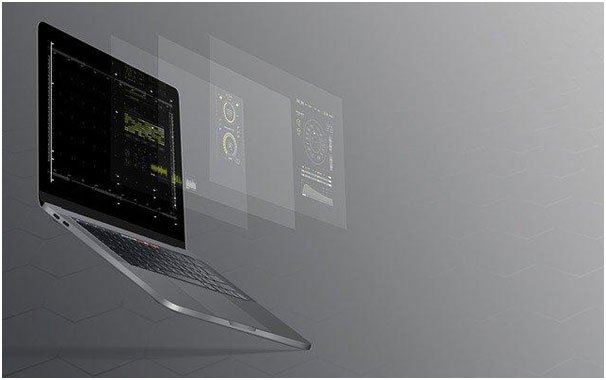 The use of screen recording softwares has become essential these days. Whether on your personal computer, mobile, or television, the information we are looking for is displayed on the screen.
But what if you need to share this information with someone? Screen recording plays a vital role here. It has become an essential tool for sharing knowledge, be it for business, education, or entertainment.
Organizations use screen recording software to prepare how-to videos, product demonstrations, and learning resources to improve customer service and employee awareness. Besides, in the education sector, screen recording software is used to prepare tutorials and other learning resources.
Features of an ideal screen recording software
There are many screen recording programs available these days that offer a host of features. Besides the essential ability to record high-quality videos and share them on specific platforms, what should we consider before selecting screen recording software?
How does screen recording software work?
The process begins with rendering the scene displayed on your screen right now, including the apps and content presented. The screen recording application reads this content and transfers it to its memory. This completes the single image capture process.
To capture multiple screen images, the process is repeated. These various images are then compiled and transformed into a video required for instructions, product demonstrations, tutorials, or learning resources.
Factors to Consider When Selecting the Best Screen Recording Software
There are several screen recording programs available in the market that sometimes seem similar. How to differentiate one from the other and select the one that best suits your needs?
These factors can help you in this regard.
Frame rate

The number of times the screen image is captured in one second is called the frame rate. Video output is smooth if the frame rate is high. Ideal screen recording software provides a recording speed of 30 fps (frames per second).

Multiple screen recording

For example, if you are using sophisticated financial software, you may need to record multiple screens. Ensure that the software you select provides this feature for you if you need to register various displays at the same time.If you unluckily lost your data from RAID, Don't worry you can get it recovered with data recovery RAID services.

Video sharing

Many screen recording tools prepare a video and save it to your hard drive. Then you can decide where and how to share this video. However, screen recording tools automatically share the video on the platforms of your choice.
Free Screen recording software
The open-source screen recording software gives you access to the source code, and so you can customize the software according to your needs. Also, another thing is you can make some professional videos without paying any money.
Getsharex.com

Strengths
ShareX allows different methods of capturing screenshots such as full screen, a specific window, or monitor of various shapes such as rectangle, square, etc.

Includes customizable post-capture tasks such as adding effects, watermarks, annotations, uploading, and printing.

With this software, you can upload text files and images using the keyboard shortcut. It allows drag and drops, download from the clipboard, and the context menu of Windows Explorer.

Conclusion
ShareX is a free screen recording software. It also provides you a video without any watermark, and you do not need to worry about it.

OBS studio

OBS Studio is a fantastic screen recording software that is entirely free, with no restrictions on the quantity or duration of the videos. Enthusiastic gamers consider it the best screen capture software.

Another main benefit is that it records in HD. It can stream and can also record in High definition. You can save the footage locally in FLV format after encoding. Also, you can live stream to Twitch or YouTube Gaming and save your videos there.

As OBS Studio comes with a robust API, it allows you to implement customization and features as per your requirements using its plugins and scripts. Create professional productions with OBS Studio by enabling you to preview your creation before publishing it live. It also allows you to customize the keys for actions like the transition between scenes, start/stop streaming, adjust audio, etc.

Strengths
It has a lot of strengths one of the main out of them is that OBS Studio with comfort can record high-quality audio-video of the screen. You can create scenes from multiple resources such as images, text, window shots, webcams, capture cards, browser windows, etc.

OBS Studio can configure endless scenes that you can seamlessly switch one after another using custom transitions.

Composed of an automatic audio mixer, including filters such as noise gate, noise cancellation, and gain, can provide full control with the support of the VST plugin.

Bottom line
OBS Studio is a screen recording software that can run on Windows, Linux, and Mac OS 10.11+. You can download and start streaming instantly.

Loom

Loom is a good screen with a self video recording tool designed to make it easy to record and share recordings of the screens (or camera) with others. It totally improved your routine and let you skip a lot of Zoom sessions. Even just looking at their website, it's evident that their primary purpose isn't to be only a video and screens recording tool. In hybrid companies where remote working is popular, Loom aims to be the future social connection for work.

Strengths
Getting started with Loom is simple. It's built around two main components: a web app that gives you complete control over your films and a screen recorder software for recording them. When you're through with the video recording, it'll appear in the online interface and be ready to share right away. The procedure is really quick. When you press stop, the web page with the video loads instantly, with no encoding, processing, or other delays. Check out this Loom review to know more about Loom.

Bottom Line
Loom starts with the Free version. It's good enough for spot usage. You can also download and install it for free. Anyone can easily learn it in minutes and use it to make video content for personal or business usage. There are no hidden expenses or royalties associated with this product.

CamStudio

CamStudio is a screen recorder with the ability to record screen activities, including audio running on your computer. Convert these recordings into high-quality AVI video files. These AVI video files are then converted into streaming Flash videos that are bandwidth compatible so that you can upload them to any online platform.

Whether creating a demo video or a product information video, CamStudio can help. Provide full control over your output video; this software is a fantastic option when your requirement is the high-quality video with small file size.

You can reduce or increase the video file size, depending on the source you want to download. For example, for emails, you need small videos, while for burning to CD / DVD, quality becomes a priority, so it doesn't matter even if the file size is large.

Strengths

Create videos with sound and subtitles on the screen.
Personalize your video with a webcam movie.
Includes a lossless codec that helps create meaningful videos with small file sizes.
Make it easy to customize sliders when recording video.
The ability to capture the entire screen or a specific section of the screen.

Bottom line
You can download CamStudio, free, and open-source software that is also very much easy to use with comfort. Everyone can learn how to use it in minutes and apply it to create high-quality videos for personal or commercial use. There are no royalties or hidden costs associated with this software.