Best Design Predictions for 2023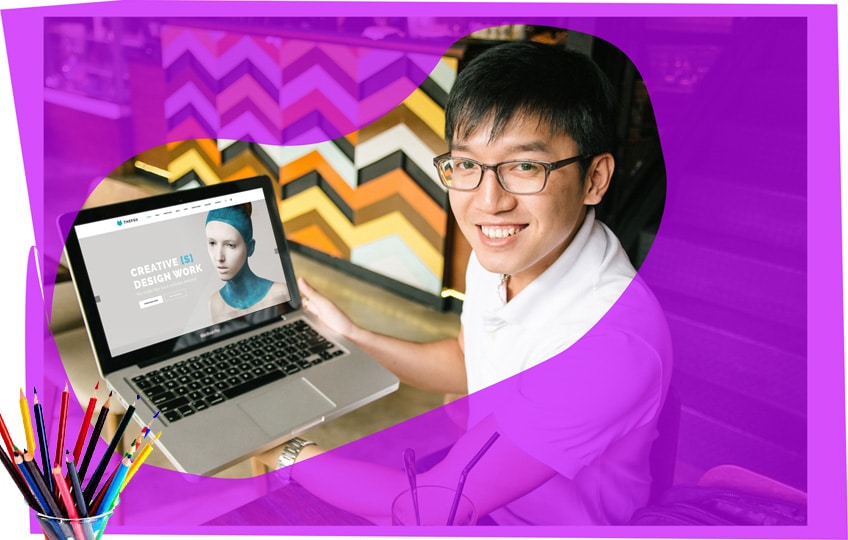 Having a company website today is crucial. 6 out of 10 customers expect businesses to have information about their brands online. An online presence allows your customers to find you anywhere and anytime.
It also provides a quick and convenient way for you to share information with your customers regarding products available, operating hours, and so on.
Having an online presence can also increase the credibility of your brand as most companies even through customer reviews on your website.
A company website is vital for creating brand awareness and getting consumer insights. However, note that to enjoy these benefits, you must have a good web design.
Customer experience matters, and you need to adopt the best web designs for your website to stand out. What is customer experience? It is the feeling and connection that customers have with your brand that makes you want to return. Here are the web design trends to look out for better digital customer experience.
Dark mode user interface

When you talk about the user interface, you are talking about the visual elements of a website. The dark mode was a web design trend introduced in 2019 by Google and will continue to spread in 2023. The dark mode feature took the digital world by storm, and users seem to enjoy it a lot.

Most web browsers have a built-in dark mode that can be set to switch automatically. However, this feature can only work on your website if your website supports it. You can ask your web designer to help you include it on your website's design.

The good news is that not so many sites have adopted this so far. Therefore, it offers you a perfect opportunity to stand out by giving your visitors an exceptional experience.

3D graphics

Graphics play an essential role in web design. Graphics that come in 3D are smooth, and they will give your visitors a satisfying experience. After the emergence of virtual reality technology, customers are looking for immersive experiences.

You can give it to them by including 3D graphics on your website, which will also give it a modern look. If you have visually appealing scenes, visitors will spend more time on your website, which will be good for ranking on SERPs.

More so, with 3D graphics, customers can have a real feel of your products, which can also influence their purchasing decisions.

Use of bright colors

Gone are the days that ecommerce platforms dwelled on the minimalist idea with dull-colored graphics and monochrome backgrounds. Today, ecommerce stores are working with popping and bold colors that can grab the attention of the users. Bold colors are motivating, create emotions, and can help build brand recognition.

For the best effect, select a theme comprising of bold colors that complement each other. The use of bright colors to create brand personality is a web design trend that you don't want to miss out on in 2023.

Voice interaction and artificial intelligence

Voice interaction is one of the biggest web design trends in 2023. 65% of consumers ranging from 25 to 49 years use voice search at least once in a day.

Customers no longer have to rely on the keyboard to feed their queries on the search bars. Voice search will change the way a significant percentage of users navigate websites.

Your customers expect that the accuracy of the speech recognition feature of your website is high. Through artificial intelligence, your customers also expect you to provide them with accurate product suggestions.

Optimizing your website for voice search and embracing artificial intelligence will give you the competitive edge.

Liquid animation

Liquid animation is one of the most trending web designs in 2023. Motion can make users more interested in your website, motivating them to spend more time going through your content.

As you are aware, high dwell time is good for your SERP ranking, which helps increase the visibility of your brand.

Liquid animation works for many scenes, allowing you to make smooth transitions from video elements. Perfectly timed, quiet, and fluid movement can draw the users to your design. Most brands use liquid animation for the headlines of their portfolio pages.

White space

The minimalism web design trend has been around for quite a while. The incredible thing about it is that it never gets old. The idea is to create a purposeful white space that also gives your website a modern look.

White space has a significant role to play in the experience of your customers. It makes navigation seamless as it allows the users to flow from one element to the next easily.

It also eliminates distractions, allowing the users' eyes to rest as they visit your pages. With white space, users are able to locate what they are looking for without wasting time.

Full page headers

A long time ago, narrow-stripped headers, which consisted of contact information, the company logo, and a call to action, was mostly used. Things have changed, and businesses are making their websites modern by using full page headers.

Among the most popular set up for headers being used by web designers currently include call-to-action and essential text on the left side of the screen, and attention-grabbing images on the right. This is all strategic as the users' eyes tend to focus on the top-left side of the screen.

A full-page header includes all the necessary information presented in an attractive way. This allows visitors to get all the information they need about the website and business in a matter of seconds. There are many header variations that designers use to present information to the visitors.

Great web design will give your customers the best experience. In 2023, you should avoid some trends that can weigh down their experience. They include auto-playing media, infinite scrolling, and slow loading speed.
The seven web design trends listed above are worth looking out for in 2023. Work with an experienced web designer to include the mentioned features in your design.