Antivirus as Protection Against Cyber Attacks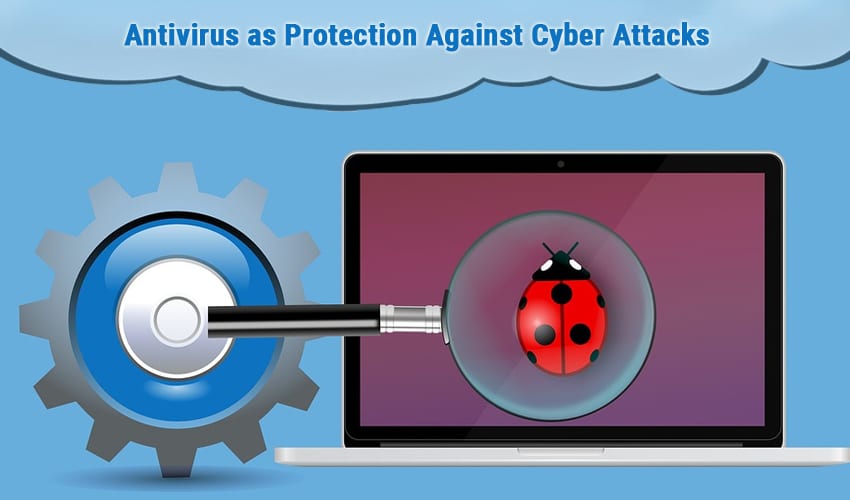 Anyone who gets connected to the Internet via computer, tablet or a smartphone should protect records stored on any of the devices. These are documents, pictures, passwords, credit card numbers, and more. If you don't protect your device, the chances that someone will steal your sensitive data are high.
Hackers can easily break into your machines using malware. However, F1 IT Support in Sydney advises that any good IT support system will have antivirus software protecting you against malware and antispam protection that help stop email spams and cyber-attacks. It is advisable to do certain steps to protect your devices from cyber attacks.
Get or update your antivirus

Antivirus is not the strongest protection against cyber attacks. However, it can do a lot to protect your device from viruses. Antivirus software scans your OS, files, emails and eliminates threats.

It detects threats and eradicates dangerous processes.You can easily find the best antivirus for Android tablet, iPhone, PC running on Windows or Mac designed with peculiarities of every OS in mind.

But if you simply install an antivirus and forget to update it regularly, it will not be effective. Companies which provide antivirus software are constantly monitoring hackers' activities.

They also offer solutions to protect users' PCs. Most antiviruses download updates automatically. Make sure you don't turn this option off. You may also update your protection manually.

Provide an in-depth scan of your system two or more times a month. Also, pay attention to the following:

Security of your router. You must protect your router well. It is literally a door to your devices. All data goes through your router. So, it becomes a tidbit for a hacker. Majority of antivirus software scan your home network for weak spots. Check yours.
Analysis of behavior. Many cyber attacks use complicated malware which can hide in your machine easily. You will not notice it for a long time. At some point, it would activate and cause irreparable damage. Your antivirus should be able to detect suspicious activity in your device. It must also stop it before it becomes too late.

Note that expensive antivirus software does not necessarily provide the best protection. Compare the most trusted antiviruses before making a purchase.

Install anti-spyware and anti-malware software

Usually, people buy anti-virus software that can scan their devices for malware and spyware. But there is hardly any antivirus as effective as specialized software. Hackers don't sleep, and they are constantly creating new harmful programs.

They use those for their massive cyber attacks. Use specialized software only to protect your computer against sophisticated threats. Don't forget to update it too!

Keep your OS updated

Remember the WannaCry ransomware which traveled around the globe last year? It caused the worst damage to computers that had not updated their Windows 7. Don't repeat those mistakes. Always update your operating system.

Use the Internet and email with caution

Even with the best antivirus software on your computer, you should not relax. Use email and browse the Internet carefully. Don't open emails from addresses you don't recognize. Avoid clicking on ads, images, and links to other sites. Always remember that hackers can send viruses in attachments. They can also create websites that look just like real ones. If you're using Microsoft apps make sure you enable DMARC for Office 365 DMARC for an extra layer of protection.

strong passwords and change them periodically

Avoid using the same passwords for different accounts and files. And remember that forgetting your password is not the only reason to change it.
Many cybersecurity experts agree that using antivirus software is important. It can protect your device from the majority of cyber attacks. However, even the best antivirus does not guarantee 100% protection.
It is rather a link in a chain which helps to keep your devices and personal data safe. Be careful and attentive with everything that goes through your computer. Simple steps and good antivirus software will help you secure your personal information on every device you and your family are using.