A Simple 3-Step Process to Launching Your First Website or Brand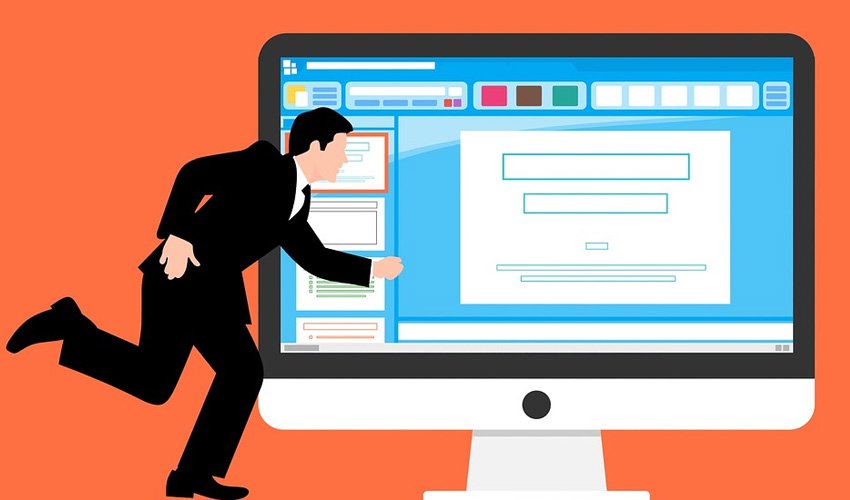 Have you ever wanted to launch a new website or brand of your own? If so, you may have also come across a few hurdles along the way.
The most common ones are not knowing where to start, thinking you need to be a coder or designer, and also — how to make money online!
With so many options in place, it can be quite scary to launch a new site or brand of your own. On the flip side, it can also be one of the best decisions you'll ever make.
To help with this process, we wanted to break down the launch sequence in a simple three-step formula. Read through each of these methods below, and think about how each would apply to your own site or brand — then move forward with the launch process.
1. Picking the Right Name and Domain for Your Brand
Among the many things you will need to consider when launching a brand or business online, is the name that you will go with. In most cases, the name of your brand or business should also be the name of your domain.
This can be tricky, as nearly all generic domain names are already taken. This means you will either need to get a bit creative, or invest some money in purchasing a premium domain names.
If you want to build a personal brand, then it is recommended that you register your personal name as a domain name as soon as possible. If you have a common name, it's also likely already taken. Your next best bet might be to register the .net or .org is the .com is already taken.
No matter if you are using your personal name, or trying to come up with something unique, there are some simple domain name rules that you need to follow. We recommend the following:
Stick with .com, .net, or .org domain TLDs
Make sure your name is easy to spell and remember
Stay away from using numbers in place of words (ie: for vs. 4)
Don't use dashes or numbers in general
By following these branding and domain rules for your business, it will put your brand in a good place from day one — and also through the life of your site and brand. If you need further help in coming up with a domain or brand name, there are plenty of 'name generation' tools that you can search for through Google.
2. Making Sure You Go with a Solid Web Hosting Solution
You might be surprised to know that there are really no longer any prerequisites to starting a website or blog on the internet. In previous years, you would need to learn HTML or even how to graphically design a site.
This is no longer the case, thanks to WordPress — one of the most powerful and commonly used site builder platforms on the internet today.
However, to go live with your domain and site, you will need to get set up with a hosting solution. Web hosting is required for your site to be found on the internet, but the good news is that it only takes a few seconds to setup, and there are no technical skills for this step either.
Web hosting solutions make the process of going live with your site or blog easy. All you need to do is select a hosting plan, input your site details and personal information, and then you are good to go. In most cases, many hosting plans only cost a few dollars per month.
When first starting out, it's best to go with a cheap hosting solution, as most of them will provide you with all of the basics, and save you money in the process.
It's also important to take a look at your hosting plan at the time of sign up, as many hosting providers will offer hosting as low as $3 per month if you pay for 24 or 36 months in advance.
The most important thing to look at when choosing a host, is to make sure they offer free WordPress installation, quality customer support, low pricing, and also that they have good reviews online from their customers.
3. Understand the Core Business Model of Your Brand
Now that we got the super basic steps out of the way for launching your new site or brand online, it's time to focus on the core monetization or purpose of your site. In short… how are you going to make money online?
Many people will start a website or blog in hopes to get a lot of traffic and turn those audiences into real money. The problem with this is that it can take a lot of time and work to rank in Google, and to build a following on social media.
This is something local or retail brands discover later on. They want to appear the top of Google for their brand name or business service, but then realize there is a waiting and ranking process that needs to take effect.
This is why it's important to focus on this step in great detail before actually launching your brand. A few examples of the best options for new site owners or bloggers, is to use Google Adsense, focus on affiliate marketing, or to simply create a site that can be used to promote any services or products that you might currently have to offer.
Again, the concept of 'making money online' might seem simple enough — but you also have to factor in that you will be competing against the rest of the world as well.
What's more?
For enhanced searchability on Google, an online scheduling app can improve your ranking as well as allow your customers to conveniently book online 24/7.
Along with the business model, it's also essential to consider your customer support as well. This is especially important if you own an ecommerce business. You should consider investing in a business phone system or live chat to ensure that you're able to serve your customers well and in real-time.
This is a Proven 3-Step Formula for Success
As you can see, with these three simple methods in place there is no reason why you shouldn't be able to find success with an online site, brand, or business of your own.
It's easy for anyone to get started with a site of their own, but without a basic knowledge of how they are going to provide value or a service to an audience, it will be very tough for them to turn their content or brand into a real business.
Be sure to read through each of these actionable tips one more time, then move forward with the launch of your new site and brand. The world is waiting to see what you have to offer!