A Complete Guide to WordPress Password Security
WordPress password security is a major concern for every website owner. After all, no one wants to be blacklisted by Google for malware or have hackers gain access to confidential information.
If someone hacks your WordPress site, it can cause serious damage to your organization's reputation and business revenue.
Hackers can steal passwords, user information, install malicious software, and can even distribute malware to your users. Worse, you might even find yourself paying ransomware to cyber criminals just to regain access to your site.
To prevent those from happening, website password security is of utmost importance. While WordPress core software is already secure on its own, with hundreds of developers auditing it regularly, you can still do a lot to improve your password's security (even if you're not very tech savvy).
In this guide, we've listed down the steps that you can take to enforce a stronger password and protect your website against hackers, malware, and other security vulnerabilities.
Use secure names and passwords
The first step to hardening your WordPress password's security is by ensuring that your usernames and passwords all have complex character combinations.
By default, WordPress creates an administrative user with "admin" as username. If that admin username remains active in your site, change it immediately to a username that's more complex.
Also, use strong passwords that aren't easy to guess and consist of lower and upper case letters, numbers, and symbols. If you want a password that's as un-crackable as possible, have it reach at least 10-15 characters.
To ensure that all of your site's users have strong passwords as rated by the WordPress password meter, you can enable it in your Security Settings menu.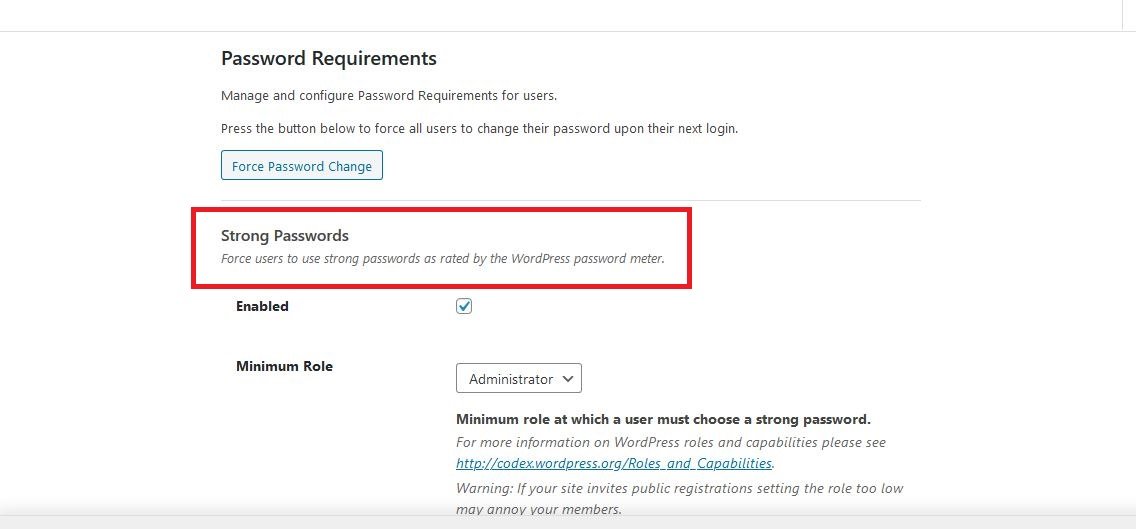 This step may be a little oversimplified, but it's absolutely necessary to create complicated passwords. If you have a password that's something like "admin12345," you are basically handing hackers the key to your admin dashboard. Instead, go for something extremely hard to guess like "Ko9s2A!b1&Nh".
Install a security plug-in
If you're concerned about your site's password security, installing a security plugin is a no-brainer. Some common WordPress security plugins include WordFence, Sucuri, and BulletProof Security.
These security plugins have top-notch features such as:
Login page hardening – two-factor authentication, limiting failed login attempts, and blocking specific IP addresses from accessing your login page
Database security – easily change your database prefix to make it more difficult to locate
Malware scanning – regular scans through your website to identify malicious code and remove it
Firewall functionality – block unwanted connections and DDoS attacks from taking down your site
However, while reliable and well-developed security plugins will enhance your site's protection against attackers, they can also make more changes than strictly necessary.
If that's the case, you can improve your site's security just as effectively with a targeted plugin designed to only implement a single feature. For instance, WordPress PRO offers Malware Scan Scheduling powered by Sucuri SiteCheck.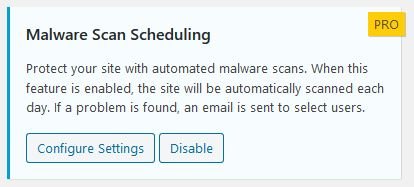 Every day, it checks for known malware, blacklisting status, website errors and out-of-date software. You can view results of previous malware scans on the logs page.
Add Two-Factor Authentication
Even if you have strong and complex passwords in place, that doesn't make them totally impervious to hacking and other security vulnerabilities.
To provide extra protection from cyber criminals, use two-factor authentication that requires users to activate an external app or a second device. They will then have to confirm their identity on that app or device before they can log into WordPress.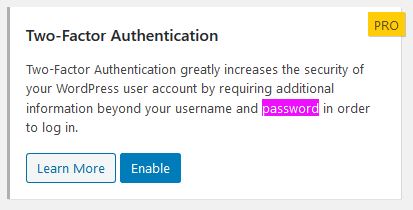 Wondering how you can implement two-factor authentication to your site? WordPress PRO offers this feature and other external security plugins also include this login security enhancement.
Limit log-in attempts
This step is important if you want to defend your site against brute force attacks.
Using Brute Force, hackers can try to log in repeatedly to your account using a random combination of usernames and passwords.
If these login attempts aren't blocked, there's a high chance the brute force software will come up with the correct details and gain access to your admin dashboard.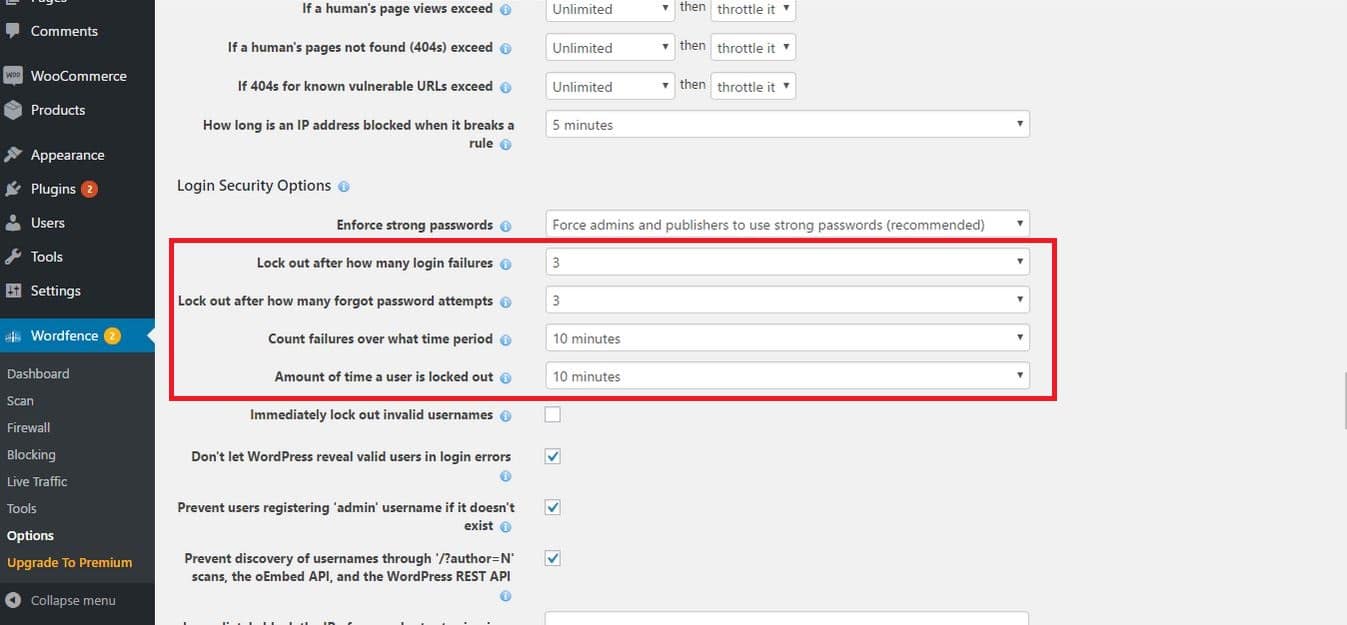 With a security plugin like WordFence, you can limit login attempts up to three tries, making your website secure from brute force attacks.
Use a password manager
As WordPress recommends in its password guide, the best way to come up with a strong password is to use a password manager that generates long, random selections of upper and lower case letters, numbers, and symbols.
However, even though users can come up with or select strong generated passwords, the problem is the memorization aspect.
This is where third-party password managers like 1Password and LastPass come in handy.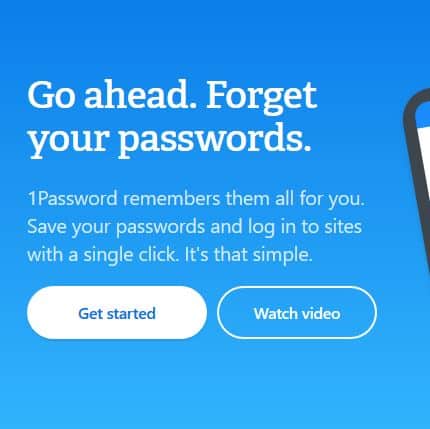 Some of the benefits these tools offer include:
Serving as a master storage for usernames and passwords, so you only have to look in one place for all your sites' and apps' login details.
Collecting and securing sensitive details you frequently input online.
Generating completely new and strong passwords.
Auto-populating your login details for saved items. This is extremely convenient if you manage multiple user accounts on a single site.
Automatically log out idle users
Users that are logged in often wander away from the dashboard, which poses a security risk. Hackers can hijack their sessions, make changes to their account, and even change the passwords.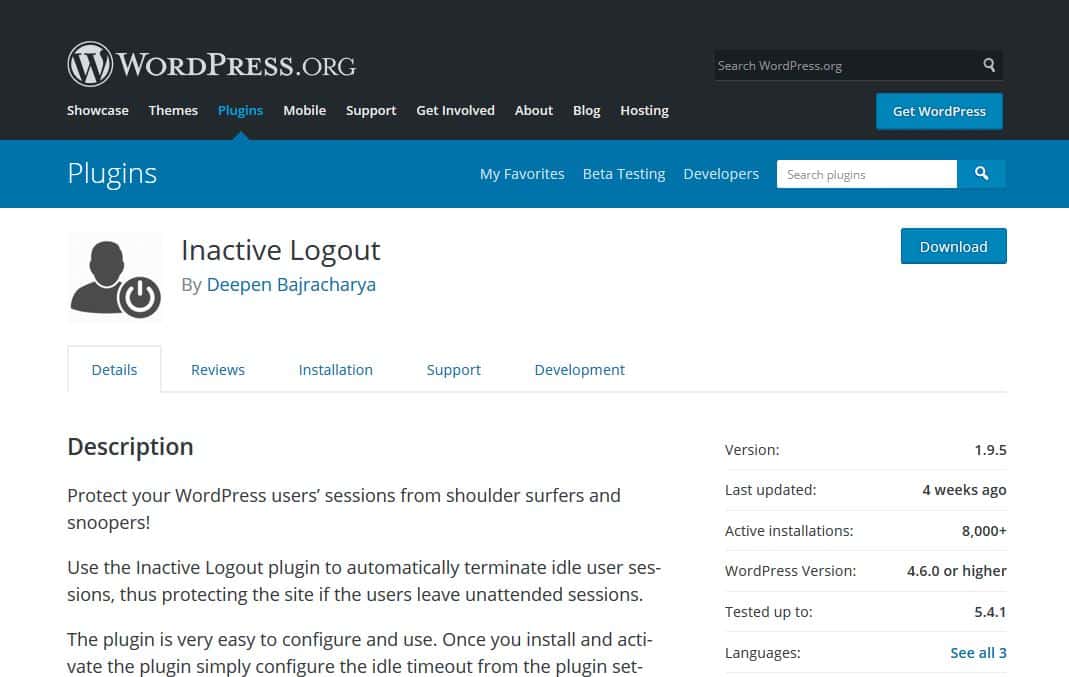 Many banking and financial sites automatically log out inactive users, and you can implement this on your Wordpress site as well. Just install the Inactive Logout plugin.
Upon installation, activate it and simply set the time duration before you log out a user. You can also add a logout message.
Add security questions
Adding security questions to your WordPress login screen makes it more difficult for hackers to get unauthorized access. By installing the WP Security Questions plugin, you can easily add security questions and enhance the protection of your admin dashboard.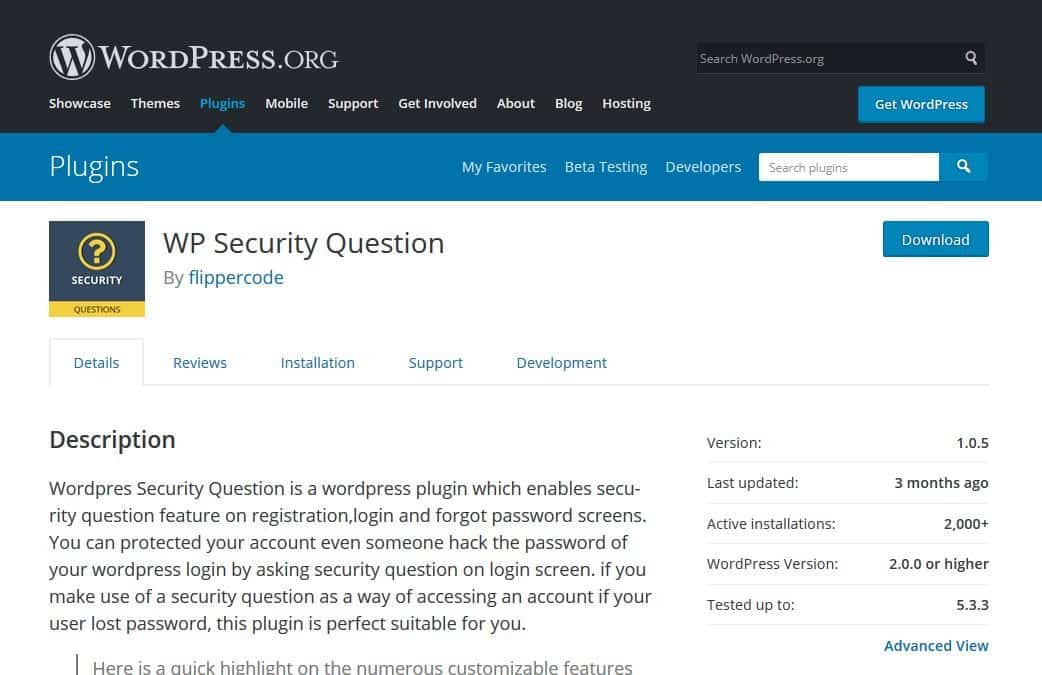 Don't forget to update!
WordPress regularly maintains and automatically installs minor updates, but for major releases, you will need to manually initiate those. As WordPress also comes with thousands of themes and plugins that you can install on your site, they're maintained by third-party developers that regularly release updates too.


These WordPress updates are crucial to ensure the stability and security of your site. Always check that your WordPress core, themes, and plugins are up to date.
Why is WordPress Password Security Important?
Google blacklists over 10,000 websites a day for malware and around 50,000 websites a week for phishing. If you think your website or business isn't big enough to be at threat from hackers, think again.
Often, hackers don't care how big or small your website is as long as they can make money from selling your personal information and those of your clients.
Say, if you're a digital marketing agency, hackers can quickly install malware to extract background data, specifically your customer's personal and billing information. This can result in a loss of trust in your business and a dip in revenue.
Having stronger passwords and password security is the first step to keeping your site safe from hackers. Hopefully, you follow the recommendations above so that you can provide everyone with a safer online experience.