9 Useful Marketing Tools To Attract More Customers in 2023
The sphere of marketing is always finding innovative ways to bring the best results to its clients. Along with platforms where new methods are carried out, marketing tools of different categories are constantly developing.
You want to increase and track your social media engagement, improve the relationship with your customers, or do better email marketing? There is a broad selection of mentioned tools that are equally useful, from an e-mail API service to a social media management platform. Many marketing tools work on a subscription basis, but more than 55% of websites use Google Analytics which is a free tool.
Whether you've been a successful marketer in the past or not, tools from the list will certainly help you increase your effectiveness. They can help you increase your reach, popularity, and engagement with the brand.
Social media marketing tools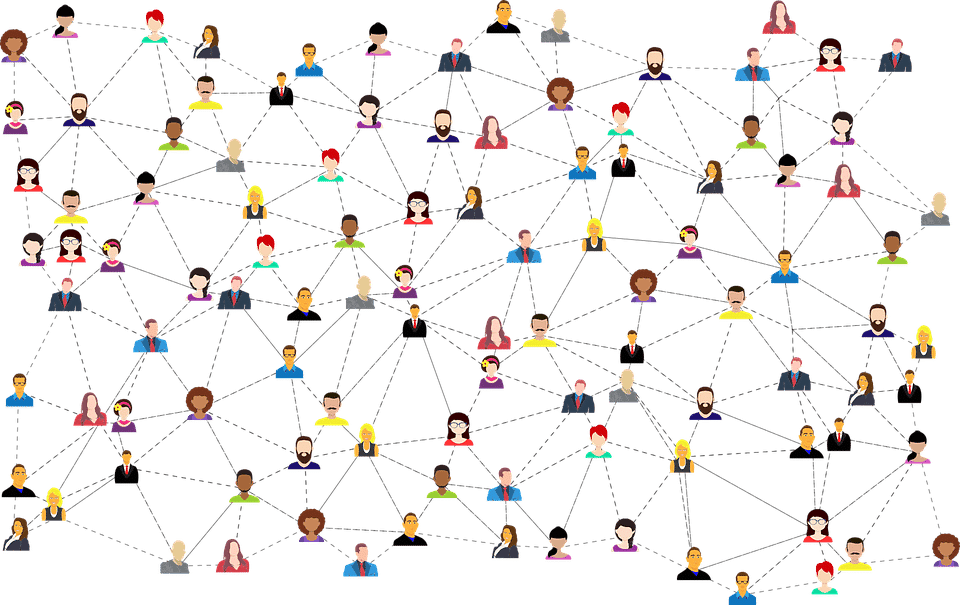 More than half of the world's population has access to social media. This means that you have a higher chance of reaching customers on social media than anywhere else. Of course, you won't be able to reach every person possible, but you should understand the potential of such marketing.
Social media marketing tools will help you increase your engagement on social media, no matter the platform. They help you achieve this through features that we will examine in the next few sections.
1. Buffer – Easily switch between platforms
Some marketers need to manage a single social media platform. Others might have a dozen of platforms that constantly require working on.
Buffer made switching between multiple platforms more convenient by putting them all in one place. Through a single dashboard, you will be able to manage Facebook, Instagram, and Twitter marketing campaigns.
Buffer allows you to start writing, drafting, publishing, and scheduling posts for social media, as soon as you get access to it. Performance analysis is one of the most important aspects of every marketing campaign. Buffer has tools that will allow you to generate extensive performance reports.
Chances are that you aren't working on managing marketing campaigns all by yourself. This marketing tool also has a feature that allows you to send posts to other team members before publishing them. Furthermore, if you are searching for a low-cost social media scheduler, you might look at Buffer alternatives.
2. Hootsuite – Manage your marketing team with ease


If you are managing a larger marketing team, you can benefit from implementing Hootsuite at your workplace. Through Hootsuite, you can categorize members of your team and give them different levels of access and permissions. This feature of Hootsuite is very extensive as it allows you to manage permissions on an individual, team, and organizational level.
But you should use Hootsuite if you are looking for a place that will allow you to aggregate multiple social media platforms in one place. A centralized approach will help you save time managing different marketing campaigns. Making processes more time-efficient also helps your employees increase their productivity and satisfaction.
You can easily monitor the performance of your social media marketing campaigns through Hootsuite.
Search engine marketing tools
Tools in this category will allow you to analyze your competition, create better methods to grow your backlink portfolio, and help you manage your pay-per-click campaigns through them.
While search engine optimization tools aren't directly marketing tools, they are an extension of SEM methods and tools. They'll help you grow your popularity by assisting people in discovering your website or brand more easily through search engines.
1. SEMrush – A must-have for PPC advertising
SEMrush will satisfy the majority of your SEM and SEO requirements. No matter the field that the website that you work with is in, it's important to analyze your competition. With the information on your competition, will understand what content they lack.
Gathering relevant keywords and planning content can all be done after doing the right research with SEMrush. This marketing tool is suitable for teams of various sizes, but its pricing can be unaffordable for individual marketers and startups.
Where SEMrush beats its competitors is in the fact that SEMrush offers a variety of tools that help with pay-per-click ad campaigns. Keyword research features of this marketing tool are better suited for PPC ad campaigns, and you can see whether your competitor's ads are ranking on Google.
2. Moz Pro – Improves your SEO game


Moz is a great all-in-one SEO service that comes with a variety of useful tools for improving the SEO-friendliness of your websites. Its features will cover various content planning and SEO needs for both individuals and large marketing teams. While costly, Moz offers a limited number of free features.
The ultimate feature that every SEO specialist requires is the keyword explorer, which Moz Pro comes with. With keyword explorer, you can gather various metrics on a keyword and decide what content you should create on your website.
To keep up with your competition, you must have an up-to-date website that loads up fast and doesn't have code errors or broken redirects. Moz has a site crawl feature that will notify you of these problems and help you fix them on time.
3. Ahrefs – Powerful keyword analysis tool
Ahrefs has been around for a decade, and it's been a favorite tool of SEO specialists and web developers ever since. This platform has indexed more than 295 billion pages making it the SEO tool with the largest backlink index.
Through multiple competitor analysis features, backlink audits, and a keyword explorer feature, you will be able to get ahead of the competitors in your niche and reach the largest audience. You can conduct extensive keyword research using Ahrefs and plan your content for the months or years to come.
Ahrefs also has a web crawler that is second in its compared, with Google being the only one better than it.
Various marketing tools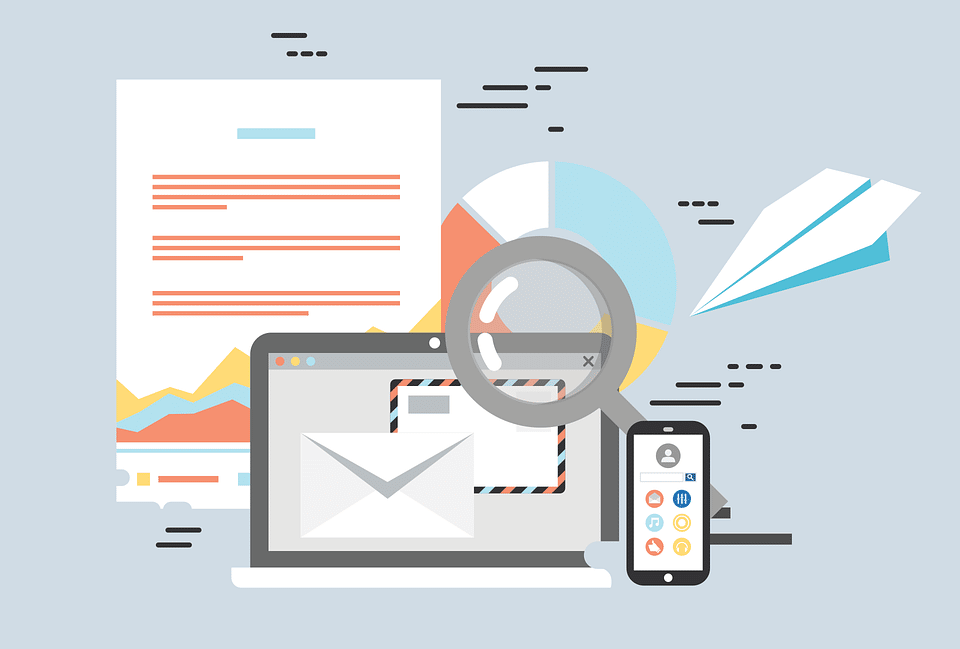 Here are some of the important marketing tools of different categories that will certainly help you in your marketing endeavors. From design and content marketing to customer relationship management, there are many categories that we can analyze.
1. Flodesk – Engaging product page design templates
To convert your audience to sales, you'll have to create attractive forms and pages that will draw customers and lead them to the right place. Flodesk is there to help you with improving your email marketing through an easy-to-use email builder. To make this process as straightforward as possible, Flodesk offers customizable templates.
Besides an email builder, Flodesk can also help you design your product pages. The goal of the marketer doesn't end when a user visits the product page. They still need to make that purchase. If you aren't sure, you can research product page design best practices to maximize the chances of conversion.
2. Salesmate – Helps you connect with your customers
Customer relations management software is there to help you build better interactions with your customers and to retain them. With Salesmate, you can automate your sales and streamline certain business processes.
Just like images are more attractive to your customers, the visual representation of performance that Salesmate offers will allow your employees to have a better insight into their effectiveness.
No matter the industry, you can track different activities, organize them and collaborate with your team members about them. Salesmate is best for smaller businesses, and it's quite affordable. On top of CRM tools, it can implement a signature to your emails, and track email opens.
3. Biteable – Boosts your video marketing campaigns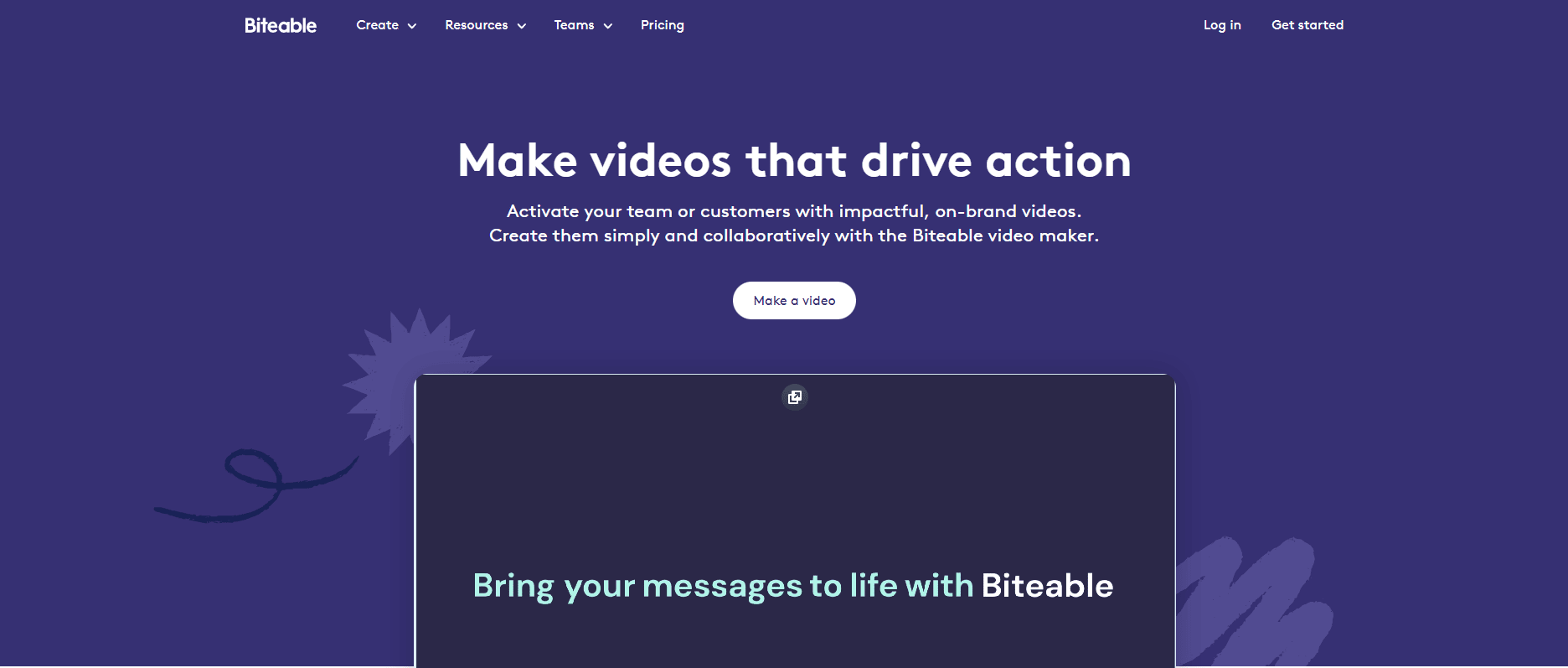 You don't have to be a graphic designer to create distinctive visual content. Biteable allows you to choose a variety of free pre-made templates for animated scenes, video footage, and music. With Biteable, you can create attention-drawing content without spending a fortune on video equipment.
With a good storyteller or a call-to-action, you'll attract more people to visit your website and buy your products. Biteable offers a variety of video types that you can create using their platform. Animation, Linkedin, and HR are some of the categories available.
Biteable offers a free plan that is feature-rich, and even though the premium plan isn't very cheap, it is certainly much more affordable than the equipment required to create such videos otherwise.
Marketing tools are essential if you want to get ahead of the competition
There isn't a "correct" toolset that'll help you increase the revenue of a brand that you do marketing for. Tools on this list are there to give you some sense of direction as to what is available in their respective fields and how impactful they are.
Whether you want to do email, social media, or video marketing is entirely up to you. Still, with the correct utilization of some of the tools on the list, you will be able to boost your effectiveness significantly.