9 Top Plugins to Turn a WordPress site into a Mobile App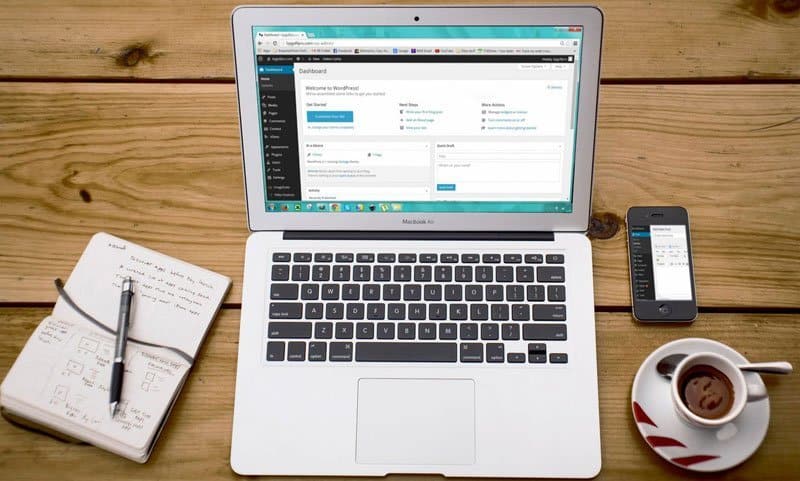 Many times, people come to us asking what is the need for a mobile app when they already have a WordPress website. Their website is bringing enough traffic and profit to their brand, then why should they invest their time and funds in mobile app development. If you also count yourself into this group, this blog is apt for you.
As customers have gone mobile, it has become the need of the hour for businesses to make their presence on mobile. While several brands opted the option of making a responsive website, I would recommend investing in mobile app development. Wondering why? Here are the top reasons why you need to develop a mobile app over a mobile website version:
A mobile application icon remains on the home screen of the user device, reminding them of your application. They will not just tap on it whenever required, but also share word of mouth with their near and dear ones, which eventually enhance your brand presence. However, it has a lesser possibility in case of the responsive site since users hardly use web browsers these days. Disagree? Ask yourself how many times do you prefer using browsers over mobile apps.
A mobile application is native to the device and can better utilize the device features and functionalities to deliver a prodigious experience to the end users. For example, a mobile application can use push notifications and device location to give location-based services.
Another crucial factor to consider is that mobile apps can function without an Internet connection (most of them, actually). But, websites can't. This implies the user experience might be affected if they pass by a no-network zone.
Now, if you are convinced of the paramount importance of having a business app, but are struggling with your financial condition – here's a solution for you! Rather than developing a mobile application from scratch, use the best plugins to transform your WordPress site into a mobile application.
9 PLUGINS TO TURN YOUR WORDPRESS SITE INTO A MOBILE APP
To help you get into the mobile market without making a hole in your pocket, I have this list of plugins you can add to your WordPress site:
AppPresser
Popularly known as Reactor, this WordPress plugin let you use your website like a mobile application (including features like camera access and push notifications).
The design process is easy with pull-out menus and compatibility with extensions like Facebook login, Google Maps, Camera connectivity, etc.
WordApp
This plugin can amazingly turn your e-Commerce, dating site and forums into an engaging mobile application and put a lot of money in your bank account. It renders numerous features like theme customization, push notifications, Adsense ad, etc.
Worona
Simple to use, Worona WordPress plugin is apt to turn your website into a PWA. It is open-source, designed in a modular fashion and empower you to add premium extensions in your application for features like rate my app, push notifications, etc.
Blappsta
Blappsta also let you transform your WordPress site into a mobile app, but the main thing to consider in this case is its 'Blappsta Review' option.
The plugin lets you test and preview the experiments you do with the mobile app design and functionality where it goes live.
Besides, it also enable you to customize the app appearance with video support, contact form 7 support, display popular blogs, deep linking index, and much more.
Wiziapp
This plugin lets you customize the theme of your mobile app to make it more enticing for your target audience. Besides, it facilitates options like offline support, AdMob ads support for maximizing your app revenue, and so on.
And the best part is that the plugin can also be taken into consideration for transforming your site into an HTML5 web application.
Web2App
Web2App is again a considerable WordPress plugin to quickly move your site into a native mobile application. It is easy to setup and use. While the plugin does not provide you with the kind of quality a mobile app development company can offer, it provides various features such as rate my app, social media sharing, etc.
AndroApp
If you have a news or blog-driven site, this WordPress mobile app plugin is good to go with. And the best part is that you don't need to a coder to use AndroApp plugin and create an Android/iOS mobile application.
The plugin adds mobile functionality to your website by including features like unlimited push notifications, deep linking, app monetization strategy, social media sharing features, support for WordPress/Facebook comment, offline support, etc.
Appful
Last but not the least, Appful is also an impressive WordPress plugin to consider. Created by SaaS company with a prime focus on upgrading enterprise solutions, the plugin renders a myriad of mobile app solutions at a reasonable rate, including YouTube support, Native social media sharing, 'read later' option, offline reading support, etc.
MobiLoud
Though it is not a free-to-use plugin, the MobiLoud renders you a free Android/iOS app preview for a trial period of 21 days.
On the top of it, it encourages monetization efforts via Admob or Adsense, RTL support, social media sharing, commenting, pushes update, and multilingual interfaces support.
A mobile app, in addition to your brand website, can bring more traffic and leads to your brand with its growing demand.
So, take no time to use one of the aforementioned plugins and convert your WordPress site into a mobile app. Don't let the financial issues hinder your path to success in the mobile market.