9 Tools How to Translate WordPress Website to Any Language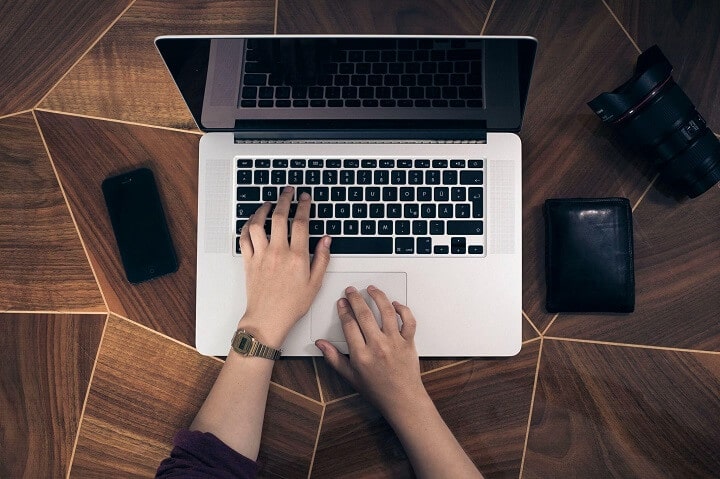 People on our planet speak roughly 6500 different languages. However, creating a website that supports all of these languages is not possible (or necessary), yet adding some of them to your website can be beneficial for your business.
Business websites, especially global ones, must encompass English and at least one optional language. You must use the languages of the targeted countries you want to grow your business at, as not all people know English.
Start reading if you want to know what are the top 9 tools for translating WordPress websites to any language.
1. Weglot
This cloud-based system can translate WordPress sites into any language within seconds. It is a solution with a whole new concept, unlike the conventional translation tools you've worked with before. With Weglot, you can translate from or into more than 100 languages for free.
With this tool, translating, managing, and editing WordPress websites is easy. While setting up Weglot, you have to know how to work with an API. Go and get your hands on Weglot for a smooth WordPress translating experience.
2. TranslatePress
It is a self-hosted multilingual plugin where you can save your translation and edit it as long as you want. Additionally, while translating, you can switch the languages at your convenience. It offers both manual and auto-translation options to its users.
With this user-friendly WordPress translator, you can get benefited from AI-powered translation with autocorrection. You can also get your hands on human accurate translation services if you need some additional assistance.
3. GTranslate
GTranslate is another great translator in the market with Google translator features. With this tool, translating languages on your website will no longer be of trouble to you. It offers more than 100 languages along with great SEO compatibility. Start your WordPress translation journey with GTranslate today.
4. Loco Translate
Those looking for translating WordPress themes should consider Loco Translate today. Its auto built-in API enables users to experience a hassle-free translation process. You have to pay only $5.95 per month, and this translating tool is all yours.
5. WPML
WPML (WordPress Multilingual) is another multilingual plugin that allows users to translate WordPress themes, plugins, contents, etc. The interface of WPML is pretty user-friendly.
With it, you can easily connect with other WordPress users and take their recommendations. With this solution, you can easily develop multilingual WordPress websites, even if you never did it before.
6. Babble
Another good WordPress website translator is Babble. It has a convenient interface. Once you put your WordPress website in Babble, it will automatically translate the site and notify you when it's ready.
With it, you can preview both the original text and the translated site before it goes live. If you want to change anything, you can edit the site as per your requirements.
7. Polylang
The next WordPress translator is Polylang. With Polylang, you can effortlessly translate your WordPress sites into two or multiple languages. Polylang supports e-commerce.
Additionally, it is extremely SEO-friendly and cost-effective. Unless you want a prime version of Polylang, it is a free site. Otherwise, you have to pay €99 for a premium membership at Polylang.
8. Multilingual Press
If you want a multi-language translation, MultilingualPress is the perfect tool for you. This solution assumes that the user wants a multilingual translation and provides the result automatically.
Multilingual Press is updated in a way that protects your WordPress website from losing any important data. Upload the latest version of Multilingual Press and try it out.
9. ScrybsWordPress Multilingual
For those looking for a quick WordPress auto or machine translation, Scrybs WordPress Multilingual is a perfect solution. It provides a two-week free trial along with other professional services.
While signing in, you can select the language you want to translate your WordPress site to. Furthermore, you can update, edit, and switch languages later. If you are interested in creating a bilingual website, you can do it with this tool.
Conclusion
Advantages of multilingual WordPress site are plentiful ad diverse. Hopefully, these top 9 tools will help you translate WordPress websites to any language with ease. With these solutions, your website will get the desired look within just a few minutes.
Select the perfect app, use it, and adapt your website to gather more audiences from different corners of the world.