8 WordPress Plugins to Optimize Your Website Like a Pro
WordPress is by far the most popular content management system (CMS). 62.4% of all websites built with a CMS are powered by WordPress.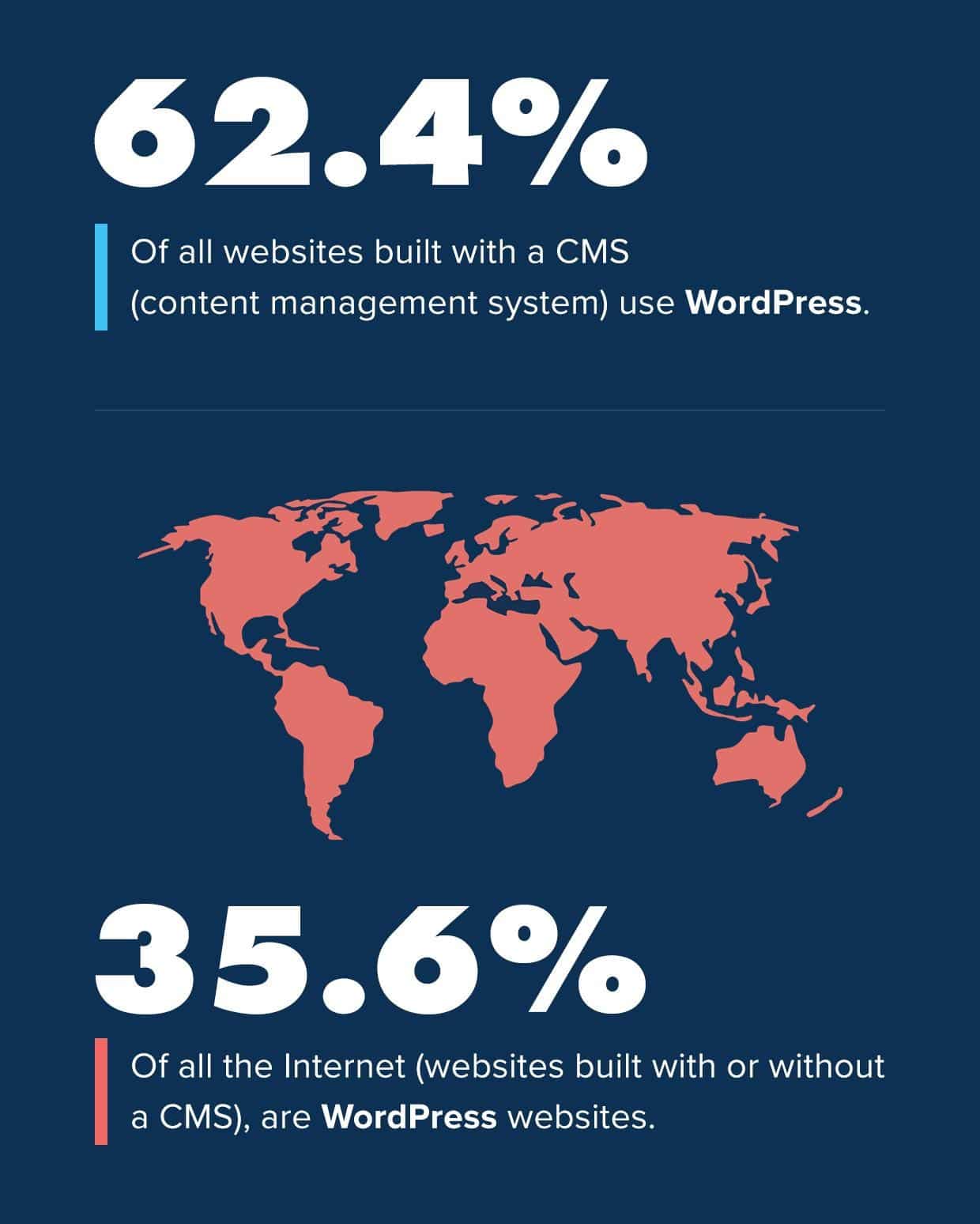 That's a lot of installations.
WordPress is undoubtedly a powerful CMS.
But where it truly shines is with its massive library of plugins — extensions you can install to enhance the functionality of your site.
Plugins make your site feel more personalized. They add entirely new features that can help grow your business and save on bespoke web development costs.
And there are many. From plugins that allow you to capture data from daily visits to ones that let you perform automated user synchronization giving your site SCIM capabilities.
The caveat is that you can go overboard with plugins. Your goal isn't just to add more, but rather to find ones that deliver value.
Below is a curated list of some of the top plugins to optimize your site:
WordPress Plugins to Optimize SEO
WordPress Plugins to Optimize Site Speed
WordPress Plugins to Optimize Security
WordPress Plugins to Optimize Lead Generation
WordPress Plugins to Optimize For Mobile Devices
WordPress Plugins to Optimize SEO
Optimizing your site for SEO is a must if you want your site to be found online. 59% of shoppers use Google for product research.


Ranking for keywords that are relevant to your products or services allows you to reach more customers. But if your site isn't optimized, you'll face an uphill battle against those that are investing in SEO.
Building professional sites is a breeze with WordPress. But there are some limitations when it comes to SEO — you can't easily set canonical URLs or generate a sitemap.
Install these plugins to optimize your site for SEO:
Yoast SEO


Yoast SEO makes it easy to optimize your site and rank higher in search.

Install and activate the plugin to:

Optimize your page titles and meta descriptions
Set canonical URLs to avoid duplicate content issues
See a preview of how your post will look in the search results
Enable breadcrumbs to improve site navigation
Generate and update your sitemaps

The content analysis feature is where the plugin really shines. Enter in a target keyword and the plugin will analyze how well (or poorly) optimized your content is.

Here's how it looks:


The analysis identifies what aspects of on-page SEO your content gets right and offers suggestions to improve its relevance.

One Yoast SEO user was able to grow their search traffic with this feature:


If you prefer writing in Google Docs, use a plugin like Wordable to quickly export your content into WordPress to use this feature.

Another benefit of Yoast SEO is the ability to set canonical URLs — an HTML snippet that tells search engines which version of a page is the main one.

You can set canonical URLs by adding the following tag to the

section of the duplicate pages with a link to the main version:

With the Yoast SEO plugin, you can set canonical URLs right in the metabox without having to code them in yourself.

Yoast SEO alternatives: Rank Math, SEOPress, All in One SEO Pack.

WordPress Plugins to Optimize Site Speed

Consumers expect fast digital experiences and won't hesitate to click the back button. A survey conducted by Unbounce found that 32.3% of users will wait 4 to 6 seconds before leaving.


Unsurprisingly, slow loading times have a huge impact on sales. 45.5% of respondents indicated that they were less likely to purchase from slow sites.


Site speed needs to be a priority if it isn't already.

There are a few ways you can speed up your site from adding expires headers to minifying sites files. But you risk breaking your site if you don't know what you're doing.

Install these WordPress plugins to optimize your site speed and cut down on development costs:

W3 Total Cache


W3 Total Cache improves your site performance and reduces loading times. It has over 1 million active installs.

Assets on a page have to load before a user's browser can display them. Caching stores files locally, making the page load faster for users on subsequent visits.

Install and activate the plugin. Then you'll see a new tab added to the left side menu. Click "Performance" and click on "Page Cache."


Then click the "Enable" checkbox to cache your pages. You can also use the plugin to improve site performance even further by minifying your HTML, CSS, and JS files.

MyThemeShop used W3 Total Cache to improve their site loading times from 2.1 seconds to 1.3 seconds:


It may not sound like much, but it can mean the difference between a visitor sticking around or clicking back to another site.

W3 Total Cache alternatives: WP Super Cache, WP Fastest Cache, WP Rocket.

Smush


Smush compresses your image files to make them more lightweight.

Adding images to your content is a great way to increase engagement. But unoptimized images weigh down a page's performance significantly.

Smush cuts out unnecessary data and reduces file sizes without compromising on image quality. The dashboard shows you a quick snapshot of how many images were "smushed" and total file-size savings.


The plugin automatically compresses images you upload as well as those that are already on your site.

One marketing agency uses the Smush plugin for each site they work on:


Smush alternatives: EWWW Image Optimizer, reSmush.it.

WordPress Plugins to Optimize Security

WordPress's widespread usage makes it a target for hackers who could compromise your entire site. 90% of the sites that Sucuri — a website security platform — helped fix and cleanup were WordPress installations:


There are a few things you can do to secure your site from updating your WordPress site to using a strong password. Plugins add additional layers of security by scanning your files for malware and adding a firewall to your site.

Install these plugins to optimize your site security and protect your visitors:

Wordfence Security


Wordfence Security has over 3 million active installs and provides a suite of tools that keeps your site safe.

The plugin includes an endpoint firewall that monitors and controls traffic based on a set of security rules. Other features include a malware scanner and brute force login protection.

Here's what one user said about the plugin on G2:


The dashboard provides a summary of your site's security and notifies you of any issues that were detected. If you have multiple sites, you can use Wordfence Central to manage their security from a single dashboard.


Wordfence Premium includes more advanced security features, including real-time firewall rule updates and real-time IP blacklisting to completely block attackers.

Wordfence Security alternatives: Sucuri Security, iThemes Security, All In One WP Security & Firewall.

VaultPress


VaultPress is another highly recommended security plugin. The personal plan costs $39 a year and is perfect for small businesses, startups, and personal sites.

VaultPress offers the following:

Performs real-time site backups
Stores site backups in an offsite digital vault
Removes viruses and malware with one click
Scans your site files for potential security issues
Protects against brute force attacks
Filters comment spam and pingbacks

In the absolute worst case scenario, you can view a history of your backups and restore your site to an earlier version with one click.

Here's what one user said about the plugin:


VaultPress alternatives: BlogVault, BackupBuddy, BackWPup.

WordPress Plugins to Optimize Lead Generation

Companies generate 55% more leads when they increase the number of landing pages they build from 10 to 15.


What makes landing pages so effective is they're designed to get visitors to take action whether it's making a purchase or subscribing to a newsletter.

But building them in WordPress isn't exactly easy unless you have some design or coding experience.

Install these plugins to build high-converting landing pages and optimize your lead generation efforts:

OptimizePress


OptimizePress is a powerful plugin that lets you create landing pages and sales pages with ease.

Choose from over 40 conversion-tested landing pages and easily add custom elements to the page. Edit your headlines, add testimonial blocks, or even use a countdown timer to create a sense of urgency.

Here's how one user rates OptimizePress:


The personal license costs $99 a year and allows you to build an unlimited number of landing pages on one site.

OptimizePress alternatives: Leadpages, Elementor, Builder Beaver.

OptinMonster


OptinMonster is another excellent plugin you can install to generate more leads.

It lets you create different types of optin forms, including lightbox popups, floating bars, sidebar slide-ins, and more. It also includes A/B testing, making it easy to test different offers and capture more emails.

Loren Baker, founder of Search Engine Journal, generated a 240% increase in newsletter signups with OptinMonster:


Other features include exit-intent popups, onsite retargeting, behavior based personalization, and more.

OptinMonster alternatives: Thrive Leads, Optin Forms, Sumo.

WordPress Plugins to Optimize For Mobile Devices

More people aren't just using their mobile devices to browse the web — they're also doing more of their shopping from their smartphones and tablets.

Mobile is projected to account for a whopping 72.9% of online retail sales by 2021.


You're not doing your business (or visitors) any favors if your site isn't mobile-friendly.

Use Google's Mobile-Friendly Test to check if your site meets all mobile-friendly requirements. If it does, you'll see the following:


If not, making your site mobile-friendly needs to be your first priority. Google recommends responsive design — a grid-like structure that adjusts to fit all screen sizes.

The good news is that most WordPress themes are responsive out of the box. That means your site is accessible to users whether they're browsing from a desktop, smartphone, or tablet.

But even with a responsive design, you can still optimize for mobile devices even further with the following plugin:

AMP


AMP enables your site to load quickly on mobile devices.

Google created AMP (formerly Accelerated Mobile Page) — an open source initiative that delivers a stripped down version of a site.

Sites with AMP implemented have a lightning bolt displayed next to the URL:


AARP, a nonprofit organization based in the US, reduced their mobile loading times by 72% and saw a 15% higher conversion rate by implementing AMP on its membership page.

But despite its benefits, almost 60% of marketers haven't adopted AMP. 32% have indicated lack of development knowledge as a hurdle.

The official AMP plugin enables AMP across your site — no coding experience required. Install and activate the plugin to provide a fast browsing experience for visitors on mobile devices.

Keep a close eye on your analytics to see what kind of impact that AMP has on your site.

AMP alternatives: AMP for WP, AMP on WordPress,
Conclusion
WordPress has come a long way since it first launched back in 2003. Now, it's an incredibly powerful platform that makes it easy to build robust sites.
The list of WordPress plugins here is by no means exhaustive. But it offers a great starting point to optimize your SEO, decrease load times, improve site security, and increase your conversion rates.