8 Must-dos to Maintain your WordPress Website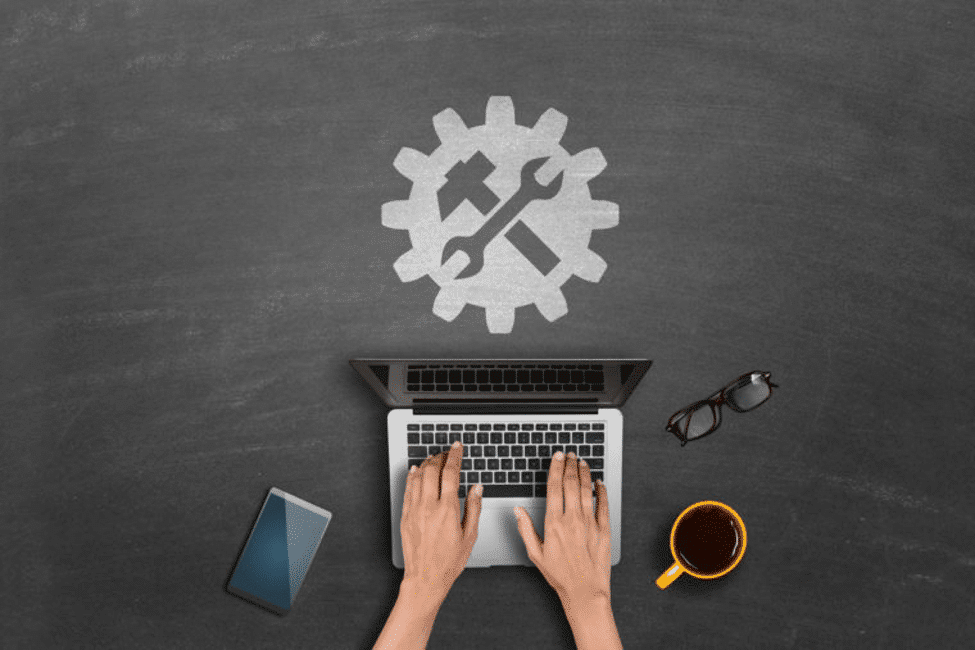 Running a website is not just about publishing content and designing a great outlook. There are many required tasks to ensure WordPress runs as stable as possible.
This job is to maintain your WordPress website periodically, and if you do not pay attention, the speed of your website will significantly reduce.
Luckily, WordPress maintenance is not difficult. This article will show you 8 useful tips to keep your WordPress website always functional.
Monitor Page Load Time

Page load time plays an important role in ensuring the visitor experience. If customers have to load the page for too long, they may get frustrated and give up immediately, which leads to a high bounce rate and directly negatively affects sales conversion rates.

It's ideal for your website to take less than 2 seconds to download. When you pass this threshold, the longer the timeout is, the easier it will be for the user to exit the page. Therefore, you need to test page load with a testing tool like Pingdom Tools.

You will need to do this monthly to find out where the error is before it actually gets worse. If your page does not load quickly, you should apply some tips to speed up the website.

In addition, it's necessary to consider whether you have selected the right quality web hosting provider. Preparing even at the first steps of managing a web will help you save time and money. Specifically, when choosing the right provider and method, you won't need to change another and thus have a smart and economical way of using capital.

Note: Monitor page load time once a week.

Delete Draft Posts and Trash

The longer you run the WordPress site, the more trash can get in there such as discarded posts, unused posts, and deleted comments.

In some cases, these data will slow down the website. As a result, it is better to be cleaned regularly. This is very simple and can be done right in your admin page.

Let's start with deleted drafts. To remove them altogether, go to the "All Posts" or "All Pages" tab, then select which posts are in the Trash category:


If there is something, click on the Trash link. Then, click on the Bulk Actions menu. Select the Delete Permanently option and click the Apply button:


After having cleared the WordPress trash, you can handle comments. This is the same as the post and the page.

Thanks to this WordPress maintenance step, your dashboard will be clean. Depending on how much content you publish each month, the frequency of cleanup should vary.

Note: Clean once a month, depending on the size of the site.

Update Your Plugins and Themes

Plugins and themes are the best when using WordPress. There are thousands of options for you, many of which can add powerful features to your website. Moreover, premium themes and plugins can be purchased at the best price when you know how to hunt hot deals like coupons or discounts from reputable websites like Couponupto.com. Nevertheless, the more plugins you own, the bigger the responsibility of managing is.

If you forget updating your plugins and themes regularly, chances are that it will start to fail at some point because old software may not be compatible with new versions of WordPress or new plugins. Not only that, outdated plugins and themes can cause holes in your site, which can be taken use of by hackers to inject malicious code.

To avoid these problems, you just need to take a look at the Plugins tab where you can see how many plugin updates are waiting. The same way goes with themes.

In some cases, you can try testing important themes and plugins in a testing environment before installing officially. It may take a little longer, yet this can help you avoid having to fix bugs if new plugins have a problem.

Note: Do this when having new updates or at least once a month.

Back Up Your Website

Among WordPress maintenance tasks, backing up your website is a vital thing that helps improve the security and safety of your website. Having a WordPress backup will help you solve a lot of different situations.

For example, if the website is broken down, you can simply restore it from your backup. It is also possible if you accidentally delete important information, or encounter compatibility issues with the plugin.

Most people need to keep a few backups, but few actually do that. WordPress gives you a lot of options for creating backups, so why not?

Note: As much as possible, at least once a week.

Check Broken Links

Most pages on your website contain broken links over time which point to pages within your domain or other sites on the internet. If these links are updated and moved to other links, or deleted, they won't work anymore.

The broken link is a serious problem because it leaves visitors unhappy. If a site has too many broken links, users will think that the page has long been unmanaged or not regularly updated.

You can take the time to check each link of each page and article manually. However, it won't be feasible if your website has a lot of content. For large sites, often people will use tools like WP Broken Link Status Checker to check broken links, which is a pretty good WordPress maintenance plugin. Recommended plugins are all free so they'll help you save a huge amount of running your website.

Delete the WordPress Cache

Website caching is the easiest way to speed up your website and improve performance to keep visitors coming back. This method simply helps the browser save a copy on its cache so that it does not have to reload all each time the website is reviewed.

Despite its convenience, you need to clear your WordPress cache occasionally, especially when you have major updates on your site. This will help all visitors see the latest version of your website instead of the old version stored on their computer.

If you have a caching plugin, this cache clearing is very simple as most caching plugins have a cache removal feature.

Optimize your WordPress Database

WordPress stores website data in database. Every change you make on the site will be saved in the database table of WordPress. The problem is, as the website gets bigger, the database will grow as well, thus contain a lot of backlogs. The discarded posts or drafts are also saved in the WordPress database.

Therefore, it is best to clean up this extra information. In other words, you will need to optimize the database. You can do this manually in the database, by accessing the database right in your control panel. However, the database is an important and sensitive place, and it will take a long time for you to find out which table to clean.

To save time, you can use the database optimization plugin, such as the WP-Optimize maintenance plugin.

Update Password

Last but not least, updating your password is a crucial task on the list of effective WordPress operators. You may not know that your password might have been stolen somewhere else, so it's important to change to a new, unused password. In fact, not everyone obeys this rule.

Although there are many ways to secure your WordPress website, changing the password every month is among the easiest. This method is very simple yet surprisingly effective, which minimizes the risk of someone accessing your site.

If you haven't changed your password in a long time because you have trouble remembering a new password, using the password manager is helpful. It will help you create and save complex passwords to be more secure.

Consider Hiring a WordPress Maintenance Company

While performing regular maintenance tasks is crucial, it's worth considering the benefits of enlisting the services of a professional WordPress maintenance company. These companies specialize in keeping WordPress websites in optimal condition, allowing you to focus on creating and publishing content.

One of the key advantages of hiring a WordPress maintenance company is the expertise they bring to the table. These professionals are well-versed in the intricacies of WordPress, from troubleshooting technical issues to optimizing performance. They stay up-to-date with the latest trends and best practices, ensuring your website is always at the cutting edge.

Moreover, a maintenance company can provide tailored solutions for your specific needs. Whether it's addressing complex technical issues, implementing advanced security measures, or optimizing search engines, they have the knowledge and experience to handle it all.
Final Thoughts
Every successful website needs the most care. WordPress maintenance work requires a lot of care behind the scenes, which ensures your site to run as smoothly as possible. Maintaining WordPress is not a profitable job, yet it will help your website always stand at the best performance in the eyes of readers.
Your site will also look more appealing with tons of stunning WordPress themes from famous providers like GraceThemes. The company also places the user advantages at the first care when partnering with Couponupto to provide a flood of GraceThemes coupons and discount codes, which allows you to get a real bargain for.