8 Best WordPress News Magazine Themes 2023
This article brings you comprehensive outlines of the best WordPress news magazine themes in 2023.
WordPress is arguably the best site-building platform out there, and one of its standout features is its versatile display function; hence, you're afforded the opportunity of creating unique and suitable themes for your sites.
Furthermore, you can configure these themes in just about anyway, depending on the purpose or niche of the site. Typically, WordPress themes for magazines have more colorful effects than normal blog themes.
Herein is a list of 8 top WordPress themes for news and magazine sites. Read on!
Best WordPress news magazine themes 2023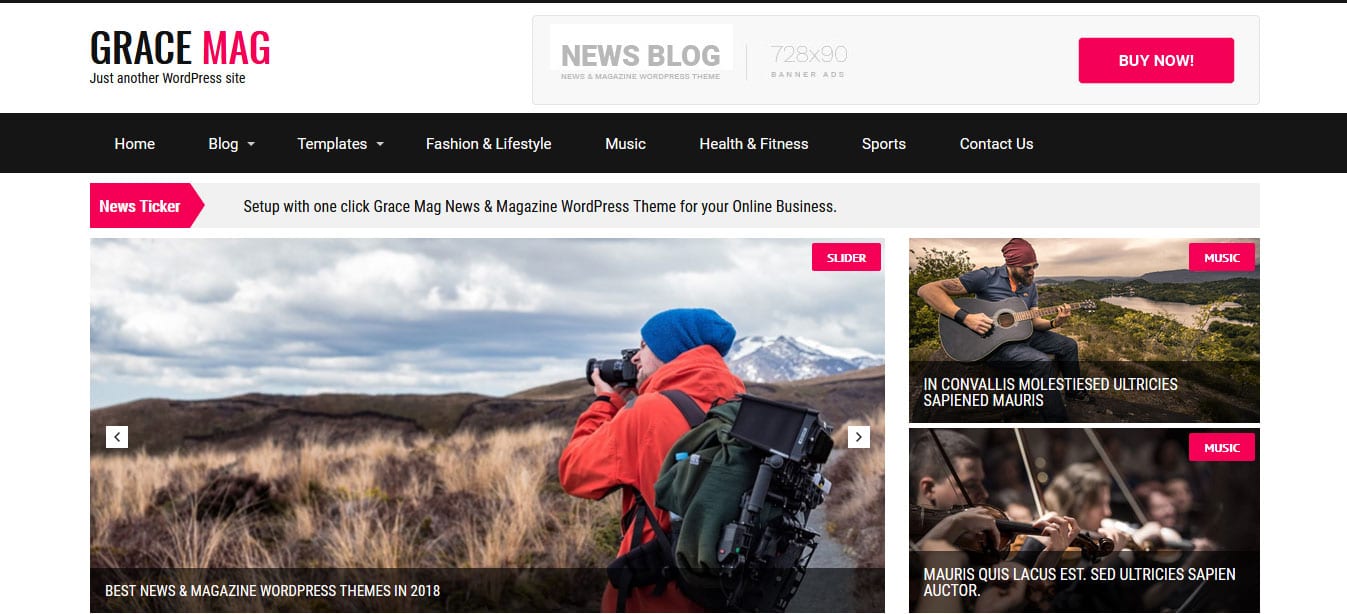 Grace Mag is arguably the most popular WordPress news-magazine theme around. The theme hosts an all-inclusive feature set; including stickers and sliders (full screen and boxed), shortcodes, Google fonts and cross-browser support among others.
In addition, Grace Mag is widely applicable to all niches, including Fashion and Lifestyle, Sports, and Entertainment among others. Also, there is multilingual support, as well as a language translation system.
However, the most interesting attributes here are the visual elegance on display, as well as the theme's relative simplicity. The theme is quite easy to use, requiring no prior coding experience.
Other notable features include SEO optimization, plugin support, sticky menu, ad system, retina-ready layouts and more.
Grace Mag goes for $29.
DetailsDemo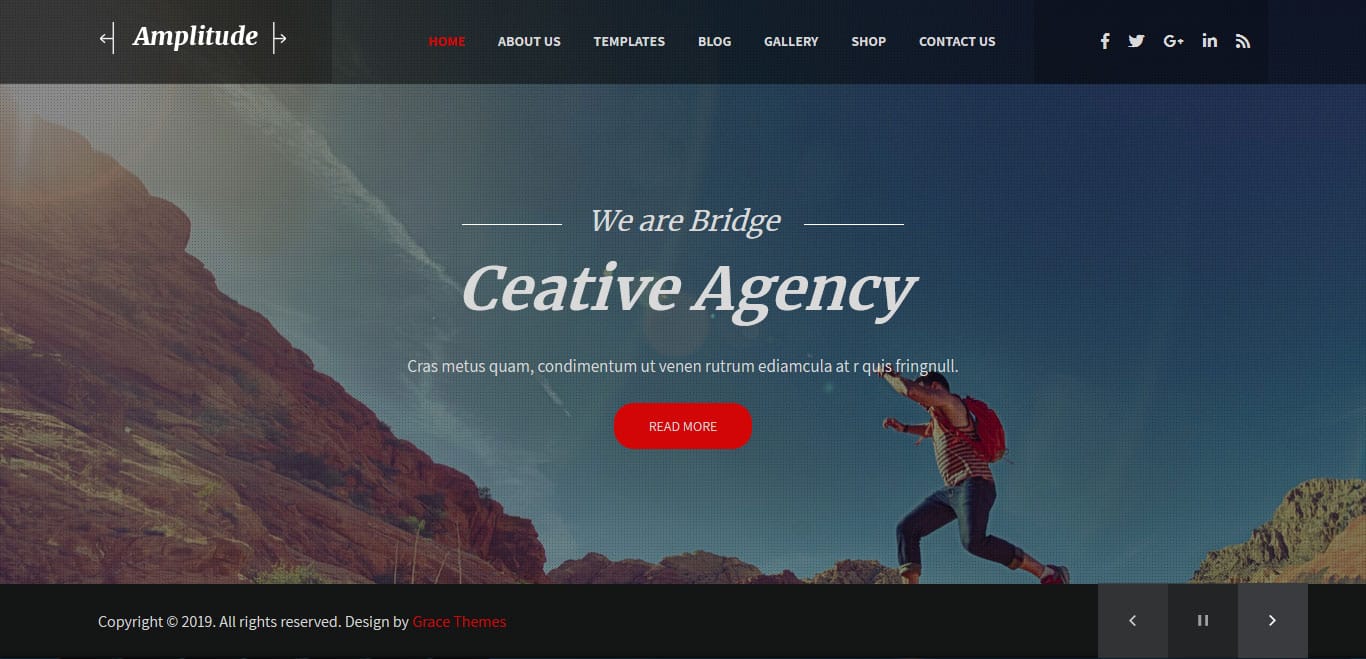 This is another suitable WordPress theme for news and magazine sites. Amplitude is meekly colorful, with beautiful landscape features on display. Its full-width setup makes it highly suitable for creating full screen sites/blogs.
With the colorful effects and full-screen setup, Amplitude can be applied to, not only news/magazine sites, but also blogs, creative/photographic sites, as well as marketing hubs.
Amplitude Pro hosts over 30 shortcodes, unlimited color schemes, hundreds of Google fonts, customizable widgets, and many more features.
To use this theme, you need WordPress 4.5 or higher, as well as a standard web browser. And while the setup procedure is quite simple, it's best applied by a developer/programmer. Nonetheless, you are afforded the opportunity of saving valuable time by skipping the coding aspect.
Ultimately, with regards to Amplitude's colorful aesthetics, as well as it's robustness and customizability; it comfortably stands out as one of the best WordPress news magazine themes.
The theme is available for $29.
DetailsDemo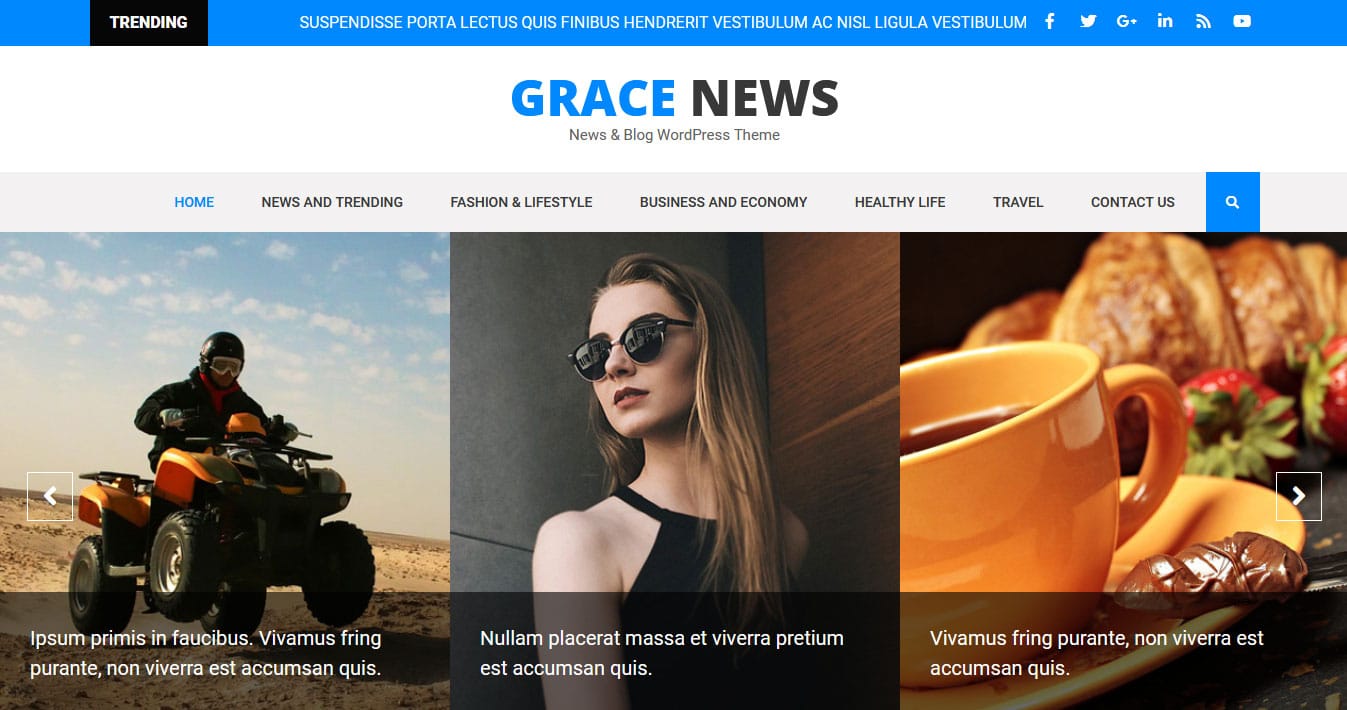 Well, the name says it all! Grace News is, no doubt, an ideal WordPress theme for news and magazine sites/blogs.
The theme is similar to Amplitude; in that it also hosts cross-browser support for Internet Explorer, Google Chrome, Mozilla Firefox and Apple's Safari.
And it's also colorful, with unique styles that reflect the values of fashion, lifestyle, entertainment and politics among others.
Furthermore, Grace News WordPress theme hosts flexible options for a full-screen display or a boxed theme display.
There is also a full-width image slider, aptly optimized by the CSS3 animation effects. With this, you're properly equipped to create colorful news/article pieces.
Penultimately, the theme is extensible, with privileged support for all notable WordPress plugins and extensions. Hence, with the built-in and plugin support, you're able to add life to your news/magazine site.
The theme goes for $29.
DetailsDemo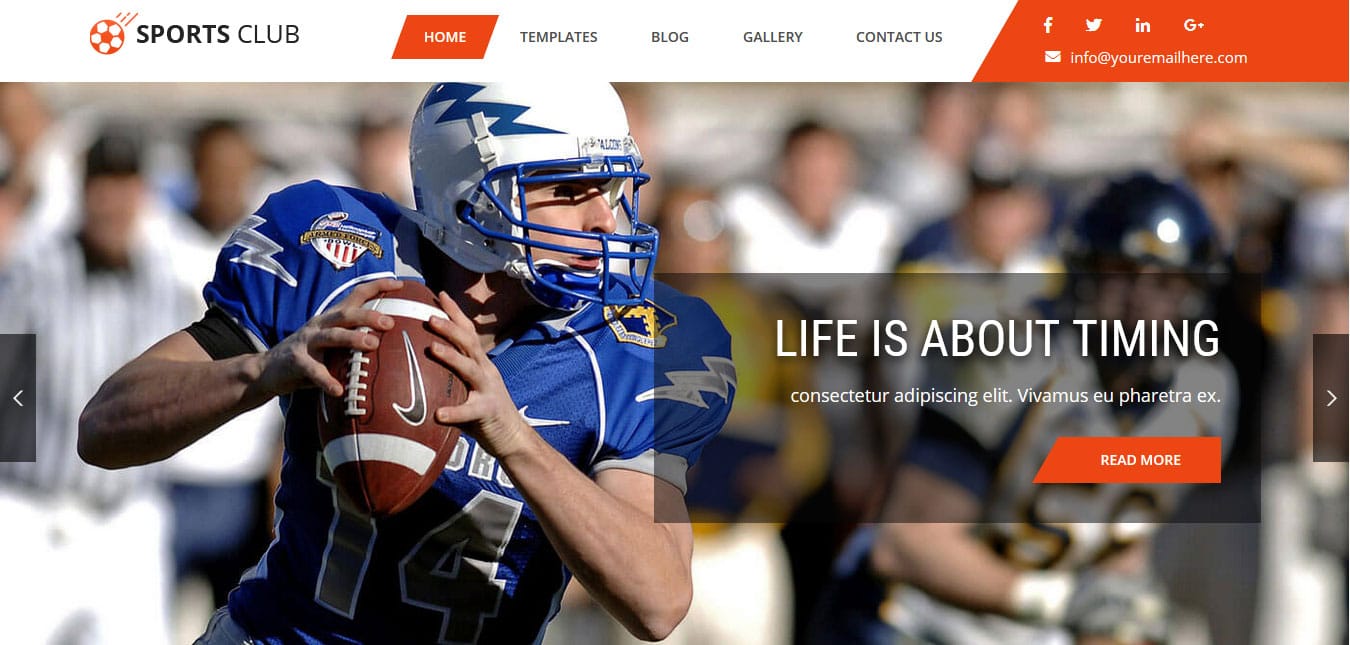 Sports Club is applicable to all manners of sports news and magazine sites. And it asically adds the "sport atmosphere" to your site.
The theme hosts a customizable homepage; with designated sections for YouTube videos, profiles, latest news, and awards among others. This is in addition to the basic features, which include image sliders, shortcodes, Google-fonts and animation effects (CSS3) among others.
Sports Club is available for $29.
DetailsDemo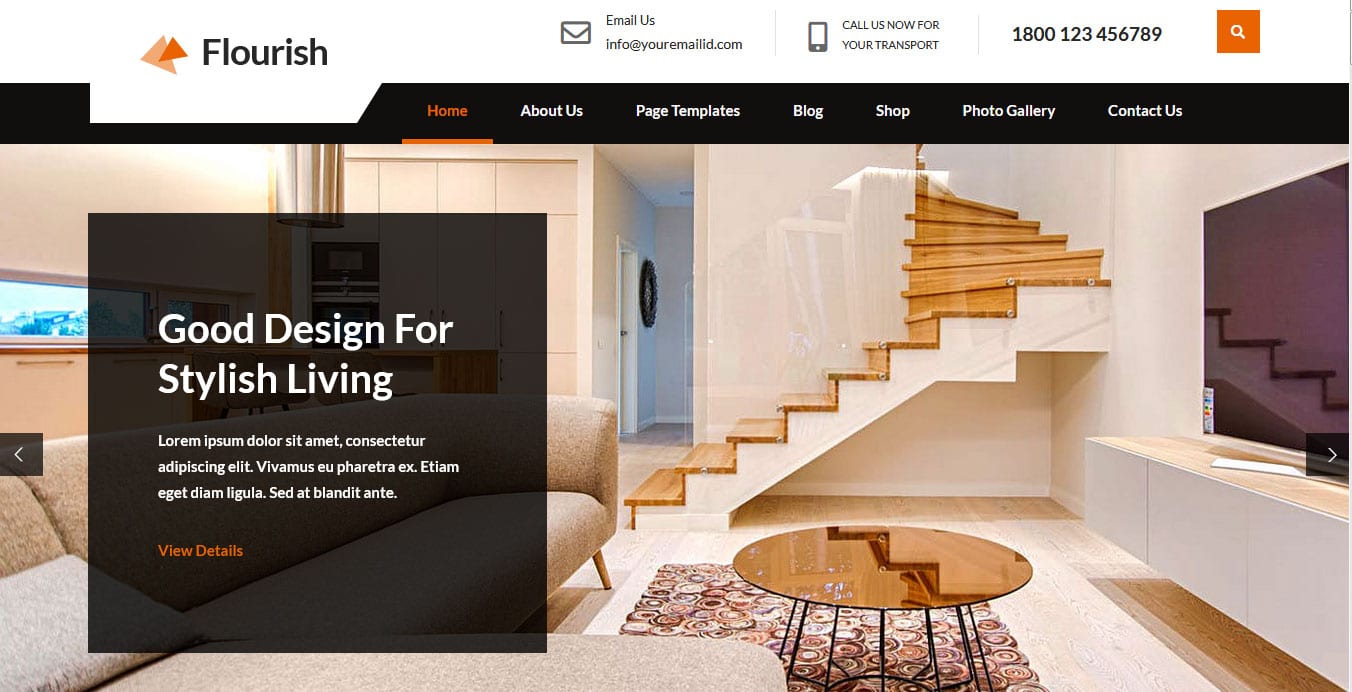 This is another stylish theme, with superb artistic display. Although, it's widely known as a "furniture shop" WordPress theme", its design is suitable for most magazine blogs/sites.
Flourish's main features include a full-width image slider, shortcodes (over 30), SEO optimization, web fonts, customizable panel and more. The theme can also be beintegrated with page builder plugin, WPForms, and Slider Revolution plugin among others.
Furthermore, the theme affords site builders the opportunity to create boxed or full-width layout on their sites; and the entire setup setup procedure is quite simple for anyone to grasp.
In a nutshell, if you want to build a magazine site, with a touch of fashion or interior design, Flourish Pro is arguably your best bet.
The theme is available at a fixed price of $29.
DetailsDemo
If you're looking to build a nature-themed news or magazine site/blog, you might want to check out this theme. It's relatively easy to use, and its robust feature-set will get you up and running in no time.
Wild Safari features:
600 web fonts and unlimited color options
super-responsive display (retina ready)
full screen slider and homepage video options
photo galleries
plugin support
SEO optimization; and
more.
This theme is highly suited for any news or magazine blog/site, covering reports on environmental or wildlife issues.
Wild Safari is available for $29.
DetailsDemo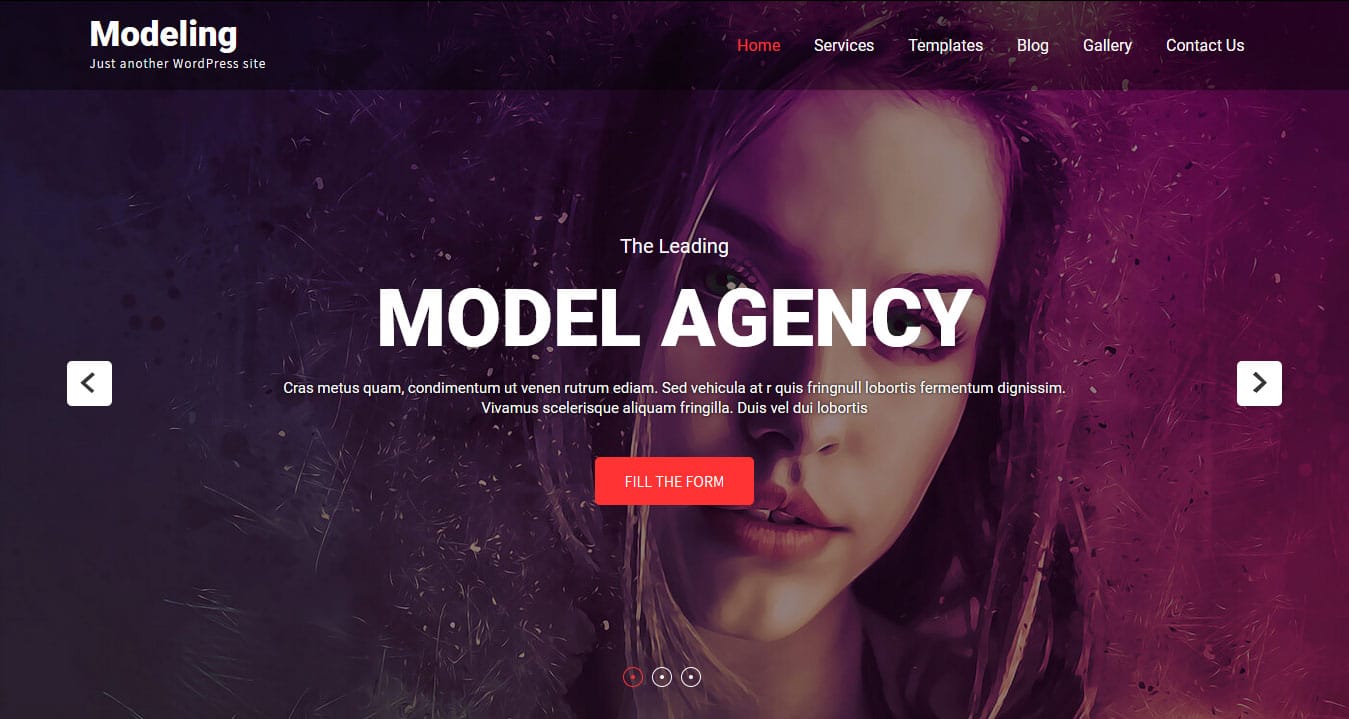 This theme is suitable for lifestyle magazines and entertainment news blogs/sites. It hosts an attractive homepage – with a full-width image slider, and designated sections for videos, portfolio, contact details and social media information.
Furthermore, the theme hosts multiple blog templates; each having a unique colorful layout. Other notable features of Modeling include customizable photo gallery, animation effects (with parallax background), shortcodes and Google fonts among others. There is also support for plugins, to further improve your site's display.
Modeling is fairly easy to use, even for someone with no programming skill. Also, installation is free, and there is standby support to help you out, when and where required.
The theme goes for $29.
DetailsDemo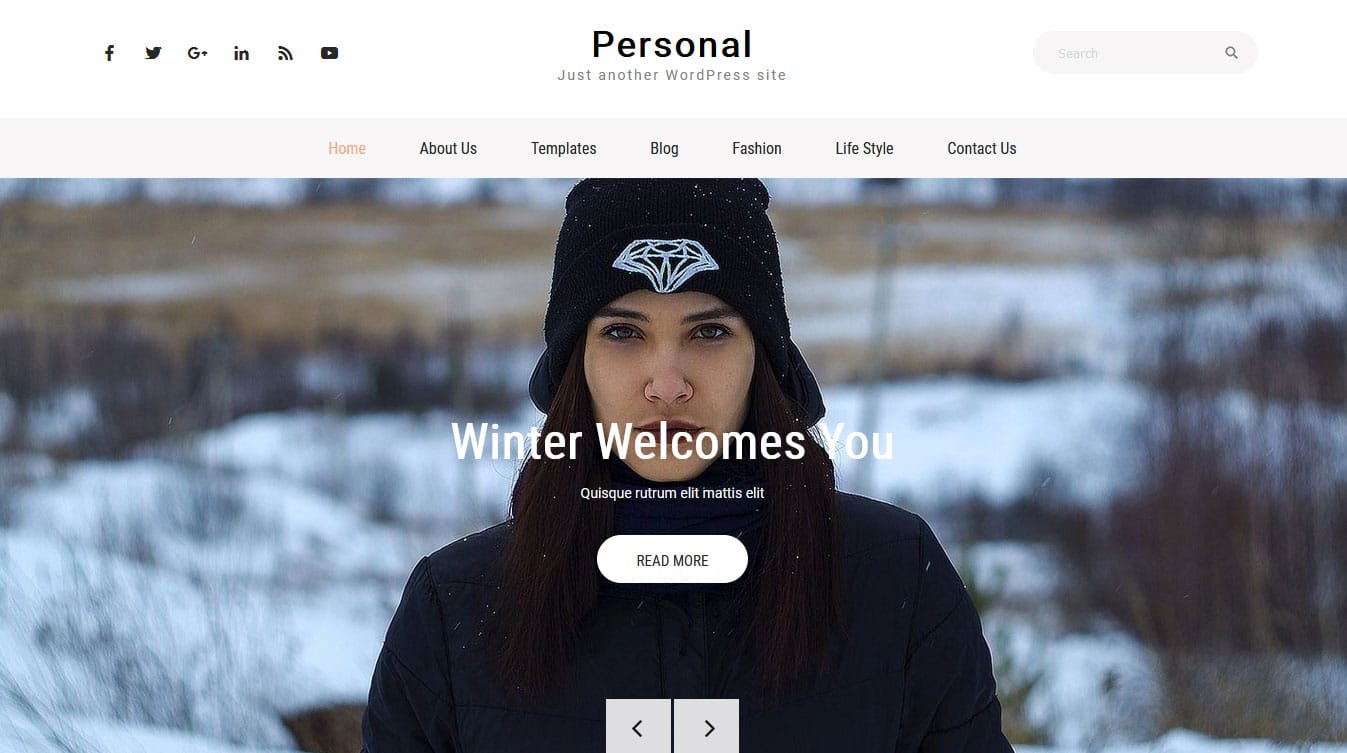 Personal is a simple WordPress theme for news and magazine sites; though, it is best suited for creating personal blogs.
Nonetheless, with a full-width screen slider, social media integration setup, YouTube video, limitless color schemes, and post/news preview; Personal is, no doubt, a suitable theme for news/magazine sites. And like other noteworthy WordPress themes, it also supports all standard web browsers.
Personal is compatible with notable page builder plugins, among other WordPress extensions. Similarly, it's clean coded interface and its customizable widget make it quite easy to use; however, basic coding knowledge may be required for optimum performance.