6 Ways to Take Your WordPress Website to the Next Level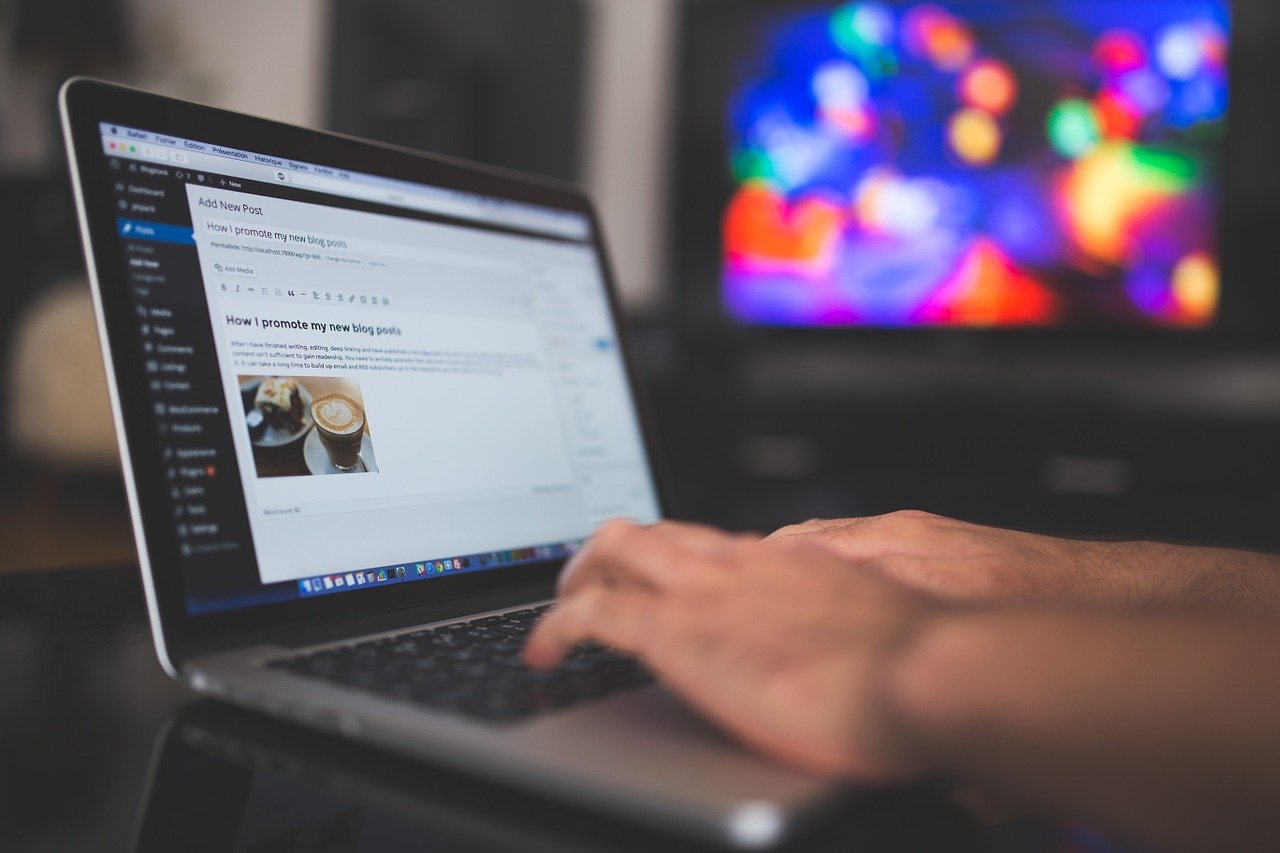 WordPress is adored by millions of website owners around the globe. This website builder's biggest benefit is that it's really easy to use. With it, you can build your website, customize it, and make whatever you want out of it.
Do you want a blog? No problem. How about an online shop? That's a walk in the park.
As a matter of fact, these were most likely some of the perks you recognized and which convinced you to make a WordPress website.
But, once you have a nice website, a good collection of blog posts, regular visitors, and the feeling of comfort, you shouldn't wait for too long before starting to look for improvement.
In other words, you should always follow the trends and keep your website up to date. So, let's take a look at some things you can do to take your website to the next level!
Think about updating your theme

Even if there is nothing wrong with the theme you are using at the moment, sometimes a fresh new look is all you need to breathe new life into your website.

Start your search by looking for free themes. They are great for a start since you can find many responsive and beautiful themes that you can use for free.

Once you start growing your business and become a prominent name in the industry, you should look for a premium theme. Premium themes give you more options and more control over your website. Yes, free themes will serve you well, but premium ones really make a world of difference.

Pro tip: Before you purchase a theme, be sure to find a video to see what your selected theme looks like. Also, always look for demos on the theme's website. It's always good to have a test run before you actually spend money.

Remember, most online visitors care about the aesthetics and they'd much rather spend time on a modern and nice-looking website than on an old website with a simple and outdated theme.

Don't forget about social media

When making changes to your website in order to make it better, do not undermine the importance of social media platforms.

Nowadays, social media platforms gather millions and millions of users. And, the chances are that a lot of your traffic is directed from these platforms. Therefore, you can never ignore them when improving your website.

Firstly, make sure to include social sharing buttons. These buttons are used to share the content from your website to one's social media feeds. This way, when someone reads a helpful blog post on your website, they are able to share it immediately with the world on Facebook, Instagram, LinkedIn, or another social network.

Also, use social media platforms to gather ideas on possible website improvements. Most of your readers spend time there. Asking them for their views is a sure way to shed some light on how you can improve your website.

This is especially true for eCommerce retailers. Listening to your followers is of the utmost importance, and you will find almost all of them on these platforms.

Pro tip: You should look at your rivals' social media strategies. See how they go on about updates and website improvements. For instance, having a look at your fiercest rival's Facebook or Instagram feed ideas can leave you with a lot of helpful insights. 

Always keep in mind that they may be doing something better than you, so monitoring your competition will help you do the same.

Include testimonials

This little 'trick' has nothing to do with the technical aspect of your website. Instead, it is something that lets you take advantage of the way people think and form opinions. To do this, you should add testimonials to your website. 

For instance, if you're selling clothing garments, you can ask your loyal customers for a review or a written testimonial. Then ask them for permission to publish it on your website and that's it.

People nowadays put their trust in other people, not in big brands or 'trustworthy' companies and corporations.

If you don't think this is effective, just try to think of the last book you have read. Can you remember your last trip to the bookstore and what it looked like? Everywhere you see a book you will see someone's review or testimonial about it.

The movie industry is reaping the benefits of testimonials to the fullest too. Almost everyone now first reads a few comments and reviews about the movie before they actually go and purchase a ticket to see it.

And testimonials are only becoming more and more popular in the business world as well. So, do yourself a favor and include testimonials on your website. 

If you don't know how exactly to acquire these testimonials, you can always use an app like Trustpilot or a Trustpilot alternative.

Try to be as helpful as possible

Do you know why people visit your website? Have you ever sat down and carefully thought about why someone would visit your website and spend time there? Oh, and if you own an online store, why should people buy from you?

The answer to this question is fairly simple. When people recognize the value, they always come for more. This value doesn't need to come in the form of a product or a service. Sometimes a useful blog with great posts keeps people around.

Therefore, if you want to attract even more people to your website and really become an authority in your field, you need to provide as much value as possible to your audience.

Start with your blog. Your blog posts should offer something other blogs don't offer. The posts you publish need to be authentic, useful, and nicely-written. They need to provoke a positive reaction.

Knowledge is something more and more people are looking for online. So, why don't you try and provide that value in the form of a WordPress knowledge base?

This is a great example of how you can take your content (and thus your website) to the next level, and it's really worth considering.  

Monitor your competitors

As it was mentioned before, keeping an eye on your rivals can really do wonders for your website. There is nothing wrong with this. In fact, everyone does this and some even copy each other.

Always monitor your rivals' actions – what they do and how they do it. Take a look at their websites and see what you like or dislike about them. Read their blog posts, try to figure out their style, and what readers like about them.

You should even keep an eye on the changes they make when it comes to website design. Even the smallest of changes can sometimes have a really good effect on visitors.

If you want to get the most out of this effort, it would be wise to use a competitors app to monitor your rivals for you.

Security as a priority

This is the age when cybercrime has become a real and dangerous threat to everyone. Therefore, you should do everything you can to secure your website from brute force attacks and other kinds of cybercrimes.

Hide your default login screen and other important files from the eyes of hackers.
Store your visitors' sensitive information somewhere safe and install all necessary security plugins to make your website a proper online fortress.
Also, always install updates and monitor users' activities on your website.

You can never know the direction from which an attack can happen, so taking all the necessary precautions is always a good idea. That way, you will protect your website's and also your user's online security.