6 Ways to Set Your WordPress Site's Marketing to Autopilot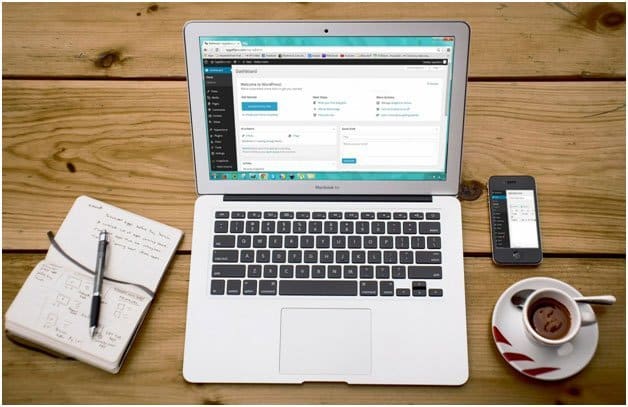 Combining your WordPress site with marketing automation can lead to powerful results. It's pretty much like magic, where you end up with more leads, more traffic, and more cash every month with little to no effort.
And as marketers, we could always use that extra time. That's why we owe it to ourselves and our businesses to find ways to achieve more while doing less.
If you're using WordPress as your CMS (content management system) of choice, then you may be aware of the plethora of options you have when it comes to plugins.
They all range from free extensions to paid tools that help you get the most out of your website, whether it's through elegant contact forms, more reliable cyber security, or marketing automation.
What's Marketing Automation?
Any form of marketing that's being executed through a platform that effectively performs multiple and repetitive tasks is called marketing automation.
It simplifies everything you have to do that would normally take a lot of daily time and effort and lets you use them on other more important things.
Examples of marketing tasks that can be automated:
Emails
Social media posts
Online advertising
So, now that you have a better idea of what it's about, we can move on to the exciting part: setting it up for your WordPress site.
Five Ways You Can Add Marketing Automation to Your WordPress
WordPress is home to tens of thousands of different plugins, both free and paid. And a lot of them are geared to making you a more effective modern marketer.
Also, these third-party extensions are designed to be easy to use. So, you don't need any advanced technical knowledge to find your way around.
Below, I'm sharing with you five ways you can automate your own marketing tasks that produce the most results while requiring less from you:
Final Thoughts
There are plenty of marketing automation tools on WordPress that can save you precious time, and they only take a few minutes to set up. Just be careful that you don't sacrifice your page loading time by adding in too many third-party extensions.
However, if you do experience some latency, consider optimizing your site images or getting a content delivery network to help increase its speed.
Marketing automation is the future, and If you haven't automated started on it yet, it's about time you do. Find out exactly what tasks you'd like to automate and see if one of the WordPress plugins we shared above can do that for you.
The longer you wait to to use automated marketing, the more you're falling behind competing business that are already using it.