6 Must check – WordPress Compression Plugins
When you launch your brand new WordPress website, you are always looking for new ways to stay on top of it, to improve it, to make it look good. Naturally, new plugins are one way to stay on-trend and improve your WordPress website.
A plugin is a software application that contains new functions that can be added to your WordPress website and with adding some new features, it can make it better, boost the number of people who are checking your website, and make it look as pretty as you need it to be.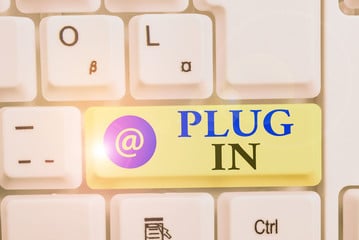 First and foremost, to have a WordPress website, you need to find it a proper home, then you need to publish some pages on it. Such a home for your website is web hosting.
Hosting providers make your experience using the website better because of a list of reasons: add-free website, enough storage, and bandwidth, and last but not least, a control panel that is easy to manage.
There are several different hosting types such as shared hosting, dedicated server hosting, virtual private server hosting (VPS), cloud hosting and managed hosting.
Furthermore, there is free website hosting, which is a non-paid web hosting service. Many web hosts provide subdomains to anyone who wants to make a website. More details that can be useful to make the best choice you can gather via this link. Read reviews about the preferred hosting providers carefully to make the right decision.
Now, to fine-tune the speed of your website, you might need the help of compression plugins that will optimize your images, or increase your SEO rankings, or increase the loading time of your site.
Here is the list of 6 Must Check WordPress compression plugins
Shortpixel

Shortpixel is one of the favorite and easy to use image optimizer. The first question that comes to mind is the price of it. Luckily for users, Shortpixel is a free image optimizer. An image compression plugin is an important tool that can increase the quality of your content.

This amazing plugin can help you increase your SEO rankings, the number of your visitors, and finally your sales, by optimizing any image or PDF document on your website. This easy to use image optimization plugin can compress all of your past images and PDF documents with a single click, and new images are automatically resized and optimized.

Shortpixel is specially designed for photographers because optimized images mean better user experience.

W3 Total Cache

W3 Total Cache is rightly called the most popular framework for WordPress today. There are good reasons for that. Firstly, W3 Total Cache can help you improve the SEO and user experience of your site.

One of the ways of doing that is increasing website performance, reducing load time via the latest best practices. W3 Total Cache is plugin trusted by millions of satisfied publishers and WordPress users, for more than a decade. Quality comes with longevity.

Check and Enable GZIP compression

Check and Enable GZIP compression is a useful plugin that can help you bundle or zip pages on a web server before the page is sent to the visitor. This useful plugin saves bandwidth and with that, it significantly increases the loading speed of the page.

The page is then automatically unzipped by the visitors' web browser. This compression only takes a split second. Many people are very satisfied with this useful plugin and the reviews are excellent.

WP Smushit

WP Shmushit is a perfect little WordPress plugin for compressing and optimizing images for better performance. It does not come as a surprise that this plugin is not all free plugin, because it has some amazing features. Luckily, these features come for free.

With WP Smushit, you do not have to think about clicking the smush button, ever again. This plugin does everything for you. Lots of satisfied users have given it a great review because it made their WordPress experience better, which makes this plugin worth taking a look at it.

Vaultpress

Vaultpress is a great WordPress plugin, necessary for all those website owners who want to keep their website safe from crashing, for there is no worse scenario than seeing that your website has crashed. That is the reason why it is always good to be prepared.

Vaultpress helps with that by doing daily backups and daily security scans. This great plugin is offered by WordPress, so it is safe to trust in its reliability.

The Vaultpress is not all free plugin, the cost starts at $15 per month, per site. Well, it is better to be safe than sorry and with that said, Vaultpress is a valuable plugin.

NitroPack is a complete performance optimization plugin recognized by 180K+ site owners for its powerful features and superb results. With the most complete image optimization stack on the market, NitroPack automatically compresses, adjusts, and caches all your images in seconds.

And it doesn't stop there! Thanks to 35+ advanced optimization features, NitroPack improves your loading times and Core Web Vitals by minifying, deferring, lazy loading, and subsetting code and font files across all your web pages.

It takes 3 minutes to install and starts working automatically without the need of any complex configurations. NitroPack is the go-to solution for anyone looking to turbocharge their website's speed and user experience.
Conclusion:
All 5 of these plugins can be useful for WordPress users. Whether you want to have a good quality image or to boost SEO plan, you can help yourself with one of these. WordPress has become an important asset to tech development and here are the reasons why.
At the end of the day, for one website owner the most important thing to provide its users with quality content and great experience while checking their website. These plugins can help you with that. There is a delicious taste for every palate, so do not hesitate to try some of it.