5 WordPress Plugins You Can't Do Without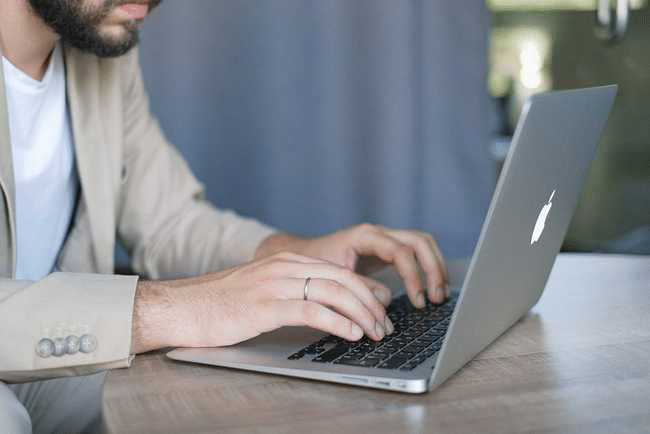 WordPress comes with an ocean of available plugins. Some WordPress plugins are free-to-use. Others have advanced features that merit their sometimes hefty price tag. Bear in mind if you aren't conscientious about the plugins you buy, you might not get the value you paid for.
That's the bane of having thousands of plug-ins to choose from. When you do your research, you might find that the benefits of installing plugins are just as high when installing free or cheaper ones.
In this article, we'll offer a list of 5 WordPress plugins we believe you shouldn't go without. And the best part? Most of them are free—except for some available premium subscriptions on offer.
Yoast

This one is a no-brainer. It's the most popular SEO tool on WordPress for business owners because of its easy-to-use interface and its simple-to-understand SEO optimization setup. Yoast analyzes all of your content and makes suggestions based on your content's:

Readability
SEO compatibility
Use of canonical URLs
Etc

With the premium subscription, you can make use of Yoast's SEO Academy, but the free version offers more than just the basics. It has all of the features you'll ever need to take your SEO ranking to the next level.

These features include:

It gives SEO advice as you write content
It prompts you to write SEO-friendly meta descriptions and key phrases
It helps you analyze how SEO-friendly your content is as a whole

Since Google alone handles well over 9 billion searches a day, there's no excuse not to have an SEO optimization tool like Yoast. The premium subscription comes with an entire library of state-of-the-art SEO tools for only $89.

Optimole

Have you noticed your picture-heavy website experiencing latency issues or longer-than-usual load times? Images can take up an unnecessary chunk of your website's memory and negatively impact user retention rates.

Optimole tackles this issue by making sure your images retain their original quality while taking up less space.

Some key features of Optimole include:

Images are automatically compressed
Supports JPEG, PNG, Retina, and WebP images
Optimize images in bulk
Resizing
Compatible with modern page builders

Just like Yoast, Optimole has a powerful free version, but if your website traffic zooms past 5,000 visits a month, you'll have to buy the premium version for $22.52 monthly.

WP Rocket

If you're looking for a caching plugin, WP Rocket is one of the most powerful and affordable ones. Unlike the two plugins mentioned above, this one has a $49/year price tag.

This beast of a plugin decreases loading times by an average of 63% all across the board for WordPress users. If you're looking to convert visitors into happy customers for your services, WP Rocket is the way to go.

Some key features and specs include:

Cache Your website's pages
Improves user-end browser caching
Lazy loading
Content Delivery Network (CDN) integration features
And more…

Not only are there a huge range of features (most of which aren't listed here), it's arguably the most user-friendly caching plugin around. Making use out of WP Rocket's caching features is as simple as a click of the mouse.

You'll see a drastic improvement in loading time as soon as you activate its default configuration!

Elementor

Are you worried that your website won't look modern enough? Do you fear your subpar website design could overshadow the amazing services you have to offer?

With the Elementor page builder, building a website with aesthetic character and ease-of-access in mind has never been easier. You won't have to learn how to code or be certified in website design to create a beautiful website. With Elementor, it's as simple as drag-and-drop!

Some cool effects to look out for with Elementor:

Elegant background overlays
Fun yet unobtrusive hover effects
Seemless animations
90+ widgets
300+ designer-made templates
Integrative theme builder
And more…

The basic version of Elementor is free, but you'll want to spend the extra $49/year (for personal use) to make use of its wide range of available features. It's $99/year for 3 sites and $199/year for 1,000 sites.

Both Elementor's basic and premium features are excellent for businesses who want a professional-looking landing page. Small business starters who aren't sure about spending the money to hire a web development company that will benefit from the easy-to-use interference and integrative tools this plugin has to offer.

WPForms

If you've looked at your site's analytics and noticed an increase in online traffic and a decrease in bounce rates, you'd be doing yourself a huge disfavour by not installing WPForms. Don't you want to get in touch with the people who are using your site and gauge what their needs and wants are?

WPForms doesn't just make interacting with your users possible; this plugin entices your users to participate with a range of beautiful forms:

Contact forms
Polls
Payment forms
Newsletters
Registration forms
And more…

With over 100 templates to choose from, WPForms combines ease-of-access with eye-catching designs that will reflect your company's elegance and poise. You won't need Javascript or any other particular coding system to run these forms. You can rest assured WPForms will run smoothly and quickly for both you and your visitors.

To get the most out of this plugin, buy WPForms Pro ($39.50/year). You'll have access to a ton of features and integrations that you couldn't get with the free version WPForms Lite.

The Lite version will work well for portfolio sites and smaller blogs, but the same doesn't hold for businesses who want to take their contact forms and newsletters to the next level.
Use These WordPress Plugins for All They're Worth
If you aren't sure how to use WordPress plugins or any website-building platform plugins for that matter, you aren't the only one.
All the plugins mentioned above were specifically chosen for their ease-of-use and affordability, but improving your website's features does require plenty of work.
The most effective way to champion your business's design, ease of access, customer retention rate, and more is to keep your customers happy. That's what these plugins were made for. Hop on board the efficiency train and use these powerful WordPress plugins for all they're worth!