5 Tips to Help You Become More Productive While Working on an iPad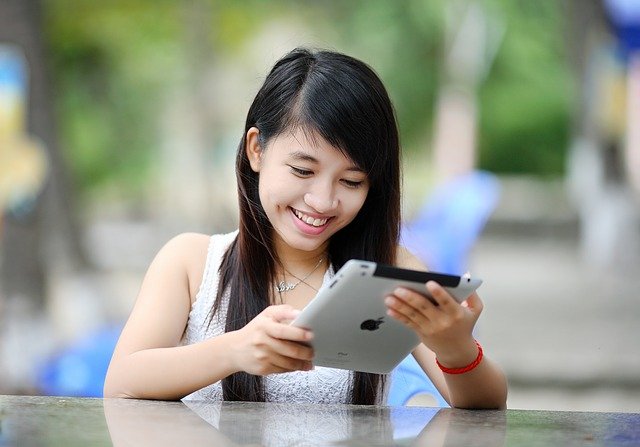 You've purchased your new device and are chilling on the couch trying to figure it out. However, you can't seem to find the productivity value in it because you don't really know its effectiveness yet.
Well, we're here to help. Now, the first logical thing to do would be to install the iOS 11 Public Beta. If you're using your device for daily work then we recommend waiting for a while before doing so.
The iOS 10 is relatively great and there are quite a few things you can make use of on it. Below, we are going to tell you some tips on how to use your iPad to the best of its potential.
You know, you wouldn't want your brand new, shiny iPad to be laying in the dust after a few weeks.
Start with Organization
Whenever you purchase any new device, you usually set up your sim card, memory card and make sure you organize everything according to your needs. Well, you have to do more or less the same thing with your new iPad.
Especially since you'll be working on it, all elements need to be in their designated place. Looking at iPads, mostly they're very similar. But there are things you need to remember.
When it comes to the applications, you will probably grow sick of swiping across the several menu pages to find the ones you need.
A solution to this would be to group the applications you will be using the most or your work-related apps in one folder. You could also group all of those applications on one particular page to prevent you from wasting time.
Shortcuts Are Useful
Whether it's for your own customized use or for Apple's keyboard, shortcuts are really helpful. They may make your work easier and help speed the process.
For creating your own shortcuts for phrases or words you use often go to Settings, then to the General category and then lastly to Keyboard. People in the majority professions will see this feature as highly helpful.
Coming to the regular keyboard shortcuts, if you will be working on solely the Apple Keyboard then it is necessary to learn some shortcuts.
Here is one, for example, the Cmd+H shortcut will navigate you back to the home screen in case you want to do so from an app you've been using.
Text Expansion
This feature is quite a prominent one and is also one of the most important. It is also called text replacement. This can be useful when you need to set certain words to form a bigger and important one.
For example, you can use this feature to expand emoticon expansions. Also, you can come up with a short form for an important website you use and then type it out to save you loads of time.
Although it might not work on some applications it's still a gem of a feature and shouldn't be left unused.
Widgets Are Underrated
If you ask any iPad user whether they use their widgets, they'll probably laugh right in your face. However, iPads have widgets that separate in two columns.
And since you are a professional, you might have to do constant checking in on your schedules and calendars.
Widgets actually make this easier and you can check whatever is important every day. Set your calendars and reminders or whatever is crucial to your everyday work on your widgets and check it out.
We promise you won't regret it. You would obviously want to reach these apps on the widgets rather than having to hunt them down in the menu section.
The VIP Option
Since you're a working individual it is likely that you have several important contacts to handle and be alerted by. So, what is something you can do to make it easier to reach these contacts?
Well, you can assign VIP status to these phone numbers, email addresses, business contacts, etc. so as to be alerted whenever you receive an email from them.
This will make family members, friends, important colleagues and even your boss easier to find and contact from your iPad.