5 Reasons Why Web Development is Important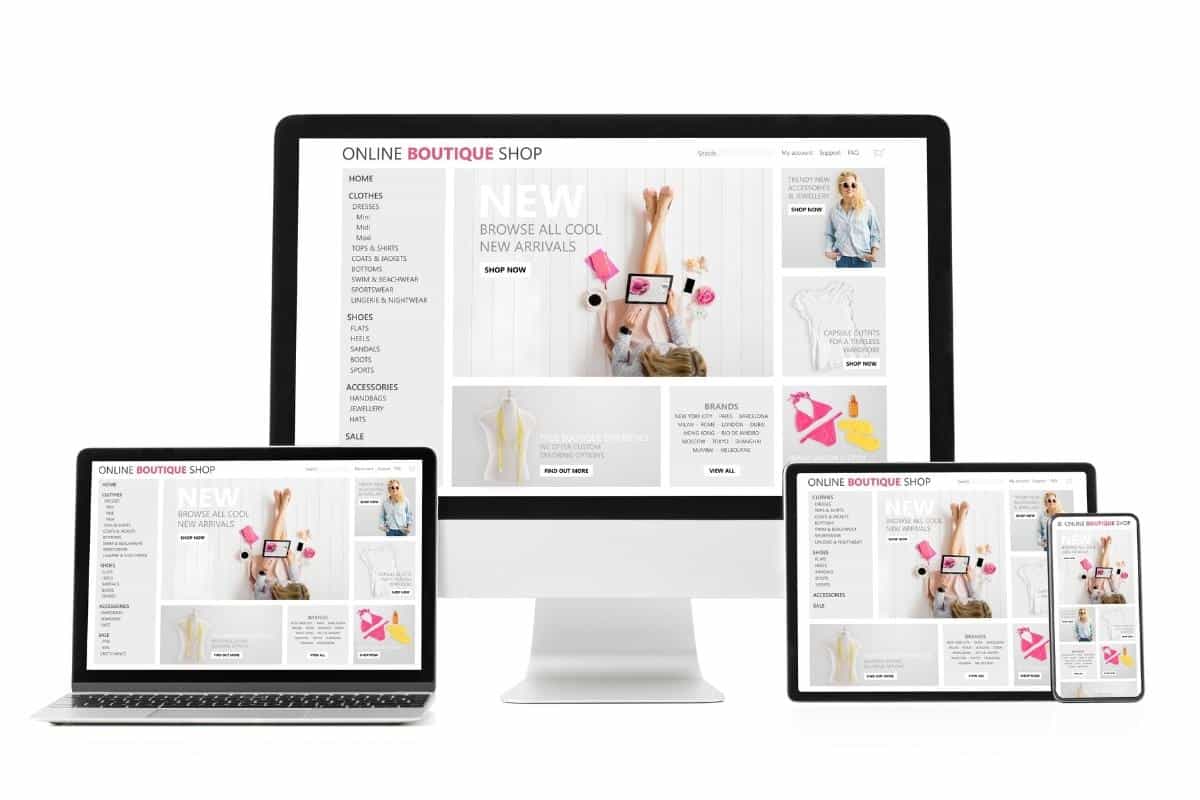 For a business to grow, it is important for the audience to get in touch with the business, the business brand needs to be seen, and the business goals need to be reached. In all these manners, web development plays a crucial role.
With appropriate web development, businesses can maintain ownership, control their content, and create a content hub. This attracts more traffic and allows businesses to monitor and improve their strategies.
Moreover, with SEO optimization, the reach of the business increases and makes sales. A well-designed website can attract loyal customers, set expectations for the consumers, and improve the business overall.
Let's discuss these benefits in detail right below:
Why is Web Development Important?
The process of developing, designing, and maintaining a website is referred to as web development. In this process, a website's applicability and general functions are defined to generate the best possible experience for the audience.
A user-friendly interface can generate considerably better conversion rates while building trust with the audience, and a solid brand image can be achieved. Here we will discuss 5 factors that can help businesses that adopt web development services:
Maintaining a Solid Ownership

A website creates the brand for a business. A solid website design makes the business known to its target audience and helps them engage with it. Therefore, it is crucial that the business maintain its presence throughout its lifetime.

A good domain name and using a credible host company allow businesses to spread the word more effectively. Without these two factors, businesses can struggle to generate a good name, brand image, and online presence. Moreover, third-party websites can infiltrate and project their ads on a website if it is not protected with a solid web design.

Businesses need to invest in a solid web development strategy to avoid such incidents. Otherwise, they may lose valuable consumers and struggle to succeed.

Control Content

Content is the crucial element of a website that can make a huge difference for businesses. The importance of content is increasing every day, specifically after the recent changes in Google's content policy. Good web development helps businesses control their user experience, manage conversion process, and content relevancy for ultimate benefits.

Every business is delivering some kind of content to its customers. However, with the help of good web development, businesses can customize their content to meet the requirements of their customers, which boosts their business success.

While businesses start their web development, they start by conducting thorough market research to identify their high-value customers. Therefore, they can define personas for their website, develop the website to meet the needs of that persona, and generate content to appeal to them further.

Create a Content Hub

Blogs of a website are fundamental to a business's digital marketing strategy. With helpful and unique blogs, businesses boost their content marketing efforts and bring consumers to their website to guide consumers through the sales funnel.

For both digital marketing and content marketing strategies, it is crucial to engage the consumers to engage with the business enough to visit their website. This may vary from different industries as for a realtor website design, adding high-quality visuals and virtual tours to the content planning and design were of the essence. However, if the web design is not up-to-the-mark, businesses will see a huge bounce rate despite having brilliant blogs and digital marketing strategies in place.

Therefore, it is crucial that businesses develop a good website with the correct number of inbound links to help the audience navigate properly. When a good web design is incorporated with SEO practices, businesses will see increased traffic and better engagement on their website.

Attracting Search Traffic

A business needs to attract traffic to its website for sales generation. In this manner, a well-developed, optimized website plays a crucial role. Consumers who look for information and products utilize a wide variety of keywords. Search engines like Google utilize these keywords to show them the best-fitted results according to their keywords.

Businesses can generate more traffic when they incorporate appropriate keywords into their website. The more traffic a website receives, the more the business ROI, helps gather insights about what the audience is looking for, improves SEO and credibility of the website, and generates more business leads.

Monitoring and Improving

Effective web development allows businesses to be able to analyze website statistics. Therefore, businesses can measure their conversion rates, monitor backlinks, and assess the engagement of their visitors. All these factors are crucial to leading a business towards success.

Businesses utilize Google Analytics, CMS, and Google Webmaster tools to help determine those metrics and generate ROI as soon as possible. However, without a good web development measure, getting the optimum results will be challenging and even impossible in some instances.

When businesses invest in web development, they will be able to get the required business data as soon as possible. Thus, they will be able to monitor them, tweak them to get better results and make adjustments to improve the overall performance.
Bottom Line
The world has majorly shifted online, and so do businesses. Therefore, to stand out from the crowd, there is no alternative to invest in web development.
When businesses spend efforts on web development, it helps them demonstrate their brand image, expertise, and efficiency to engage their target audience and help generate a better bottom line for the business.