5 Ideal Plugins for WordPress Website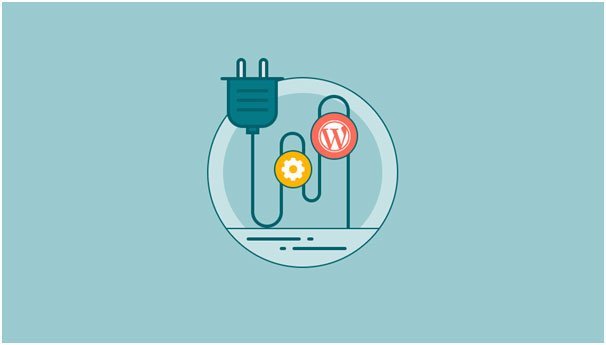 There's a lot of work that goes into building a great website, and unbeknownst to many, most of that work happens on WordPress. Since its release in May 2003, WordPress has emerged as the most popular platform for building websites.
According to Web Technology SurveyW3Techs, WordPress has a market share of 60.8% of the total internet! It is also the quickest growing content management system since May 2019.
The greatest thing about the platform is that it is feature-rich and gives you all that you need to build a great site. On top of that, WordPress plugins allow you to take it one step further and use tools to address your specific needs, whether it's functionality, speed, or user experience.
From helping you handle unwanted spam to powering your website chatbot to making sure your SEO is on point, there is a multitude of things that plugins for WordPress website can help you do.
Think of your website as a continuously progressing work of art. While it may look pretty great after you're first done with, you need some more paint and a few extra brushes to make it a masterpiece truly.
WordPress plugins are exactly like these different brushes that you use to make your canvas better. However, there are thousands of WordPress Plugins to choose from. So how do you know which are the best website plugins for WordPress?
Let's take a look at some of the must-have plugins for WordPress website. These are the best tools around and are being used by millions across the world to provide their visitors with better website experience.
Yoast SEO

Let's start with one of the most popular plugins for a WordPress website. Having been around since 2008, Yoast SEO has been helping content creators get the most traction out of their website content. It will help you keep your website in touch with search engine trends so that you place high on the list every single time.

Yoast SEO offers both a free and a premium version with highly coveted features available for both.

Key Features:

Advanced XML sitemaps
Full control over site breadcrumbs
Content and SEO analysis
Snippet Preview
Insights Tool (Premium)
Synonyms and Related Catchphrases (Premium)
Automatic Internal Linking Suggestions (Premium)
Email Support (Premium)

Benefits:

Higher Visibility
Better Branding
Easy to create SEO-friendly content
Preview pages before going live

Recommended For:
Any company that takes the content marketing efforts seriously and want to utilize SEO as an important aspect of their marketing strategy.

Broken Link Checker

One of the worst things that a visitor can come across while browsing through your website is a broken link. Broken Link Checker can help you make sure that they never see the message 'Error 404- Page not found'. It monitors your content for broken links and quickly notifies you so you can replace them.

Key Features:

Monitors links in your pages, posts and comments
Detects links that don't work
Dashboard or e-mail notifications
Make changes straight from the plugin

Benefits:

Easily change broken links
Create a better user experience
Ensure all content on the website is fresh and up-to-date

Recommended For:
Websites with an extensive repository of content and which rely heavily on back-linking and want their customers to spend more time browsing through their website content.

ProProfs Live Chat Software

Making your website SEO-friendly will get more people to visit your website, but adding a free WordPress chat plugin will help them stay there. ProProfs is considered by many to be one of the best WordPress chat plugins.This live chat software can help your website connect with a visitor in real-time. It can help you collect valuable information and assess whether they are interested in your product, thus helping generate quality leads.

Key Features:

Chat Routing
Chat Greetings
Canned Responses
Co-Browsing
Chat Reports & Analytics
Visitor Monitoring
Pre-chat and Post-chat form
Announcements
Integrations

Benefits:

Better customer support
Interact with the customer
Generate Leads
Boost conversions and sales
Help improve your brand image

Recommended For:
This free WordPress chat plugin is a great choice for companies who are looking to quickly generate leads and provide support by interacting better with the customer through their website.

Everest Forms

Forms, polls, surveys, and quizzes are all great ways to improve the user experience of your website. A 'Contact Us' form is probably the most essential, as it helps visitors contact you. In this regard, Everest Forms is a highly recommended website plugin for WordPress. It offers a dynamic yet user-friendly tool that can help you generate any form with absolute ease.

Key Features:

Create unlimited forms without any restrictions
Drag and Drop Form fields
Supports all commonly used form fields
100% responsive form template
Short-code support
Smart Tags for a dynamic email message, subject and more.
View Form entries from your dashboard
Quick Form Preview option
CSV exporter for entries
Google Recaptcha Supported
Editable successful form submission and form validation message
Redirect option after submission
Translation ready

Benefits:

Creates a more interactive user experience
Helps collect customer information faster
Aids in lead evaluation and generation
Easier for the visitor to explain their needs

Recommended For:
The plugin can help any website which wants to be more interactive with the customer and get as much information out of them as possible without having to resort to personal communication.

Jetpack

The internet is not a very safe place, and it's not enough to have your website up and running on WordPress. You also need a tool that can help save your site from all the dark forces that could jeopardize it! Jetpack is a great tool to help make your site secure, and it also offers multiple features that can even help improve how it performs.

Key Features:

Brute-force attack protection
Spam filtering
Downtime monitoring
Your entire site backs-up either once daily or in real time
An optional two-factor authentication with secure login
Malware scanning, code scanning, and automated threat resolution
Site accelerator tools
Advanced site stats and analytics
Hundreds of professional themes

Benefits:

Better security for your website
Easier to manage the site
Prevent malware attack
Cut down on spam
Reduced risk of hacking

Recommended For:
Any official company website ought to have a security tool, and Jetpack is one of the must-have plugins for a WordPress website.
These are some of the best plugins available on WordPress and hence should cover most of your basic needs. When it comes to lead generation and attracting customers, these tools help you set up your SEO, chatbot, contact form and more, while the latter most will ensure that your website is protected from outside attack.
But don't take our word for it! Try them out for yourself and see for yourself what these website plugins for WordPress can do.