5 Free WordPress Plugins to Add Christmas Cheer to Your Site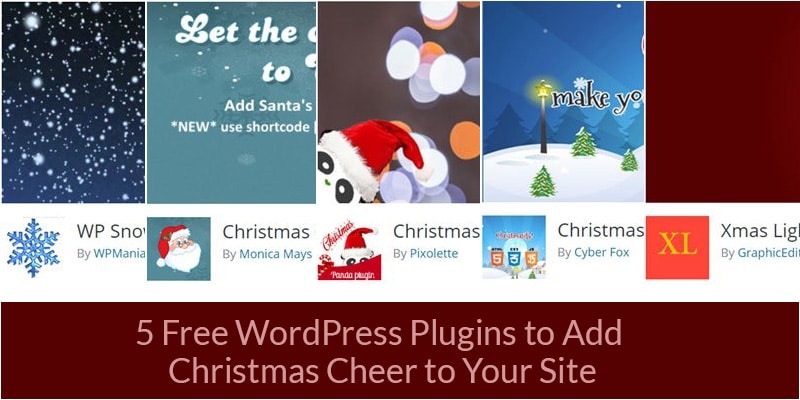 The countdown to Christmas the most favorite season has begun! Everyone enjoy decorating their homes and their offices with bells, snowflakes and Christmas tree.
Think, You home is ready for Christmas but is your online business, blog or website is ready for Christmas? Don't worry.
There are a number of WordPress themes available for this joyous event, but we think it's a hard for anyone to change their website theme for few days. Therefore, we recommend you to use plug-ins to welcome the festive spirit of Christmas to your WordPress site.
Here, we create a list of top 5 free WordPress plugins to prepare yourself and your site for the Christmas atmosphere.
In the world, there are many bloggers ready to add different types of Christmas effects like snow, santa and more to their sites.I'm sure you'll find this list of plug-insunique and eye-catchy!
1. WP Snow Effect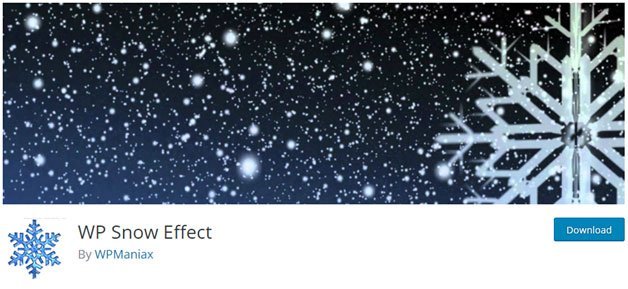 If you want your wordpress site to look like Christmas season, this plugin will add a beautiful snowfall effect to your website and its pages. It adds a nice background and live snow to your website. Most customizable options include color, number of snowflakes, speed, rotation, size, and wind direction. It works for mobile devices as well.
This plugin has 4.7 star means it is most trustable plugin to create snow effect. For more functionality, choose pro version of this plugin in just $8.95. It offers 40 flake types to choose from including Snowman, edit it where to show on website (posts, pages, home, archives) and many more.
It's pro version is premium and charge some money. Just $45 is price for single end product. This plugin offers various Christmas greetings and amazing Christmas animation for visitors.
2. Christmas Countdown Widget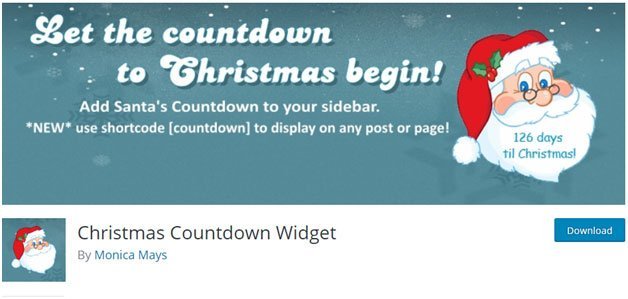 This plugin show Santa with the number of days until Christmas written over his beard as transparent background in in your sidebar (or wherever you want to place on site).It shows the days and hours left until Christmasto your visitors. It is mobile friendly.
By using short code it display the countdown graphic and Merry Christmas greeting anywhere on your site. This plugin updates automatically each year and starts the countdown over again on the day after Christmas,so you can leave it there all year long if you want to.
3. Christmas Panda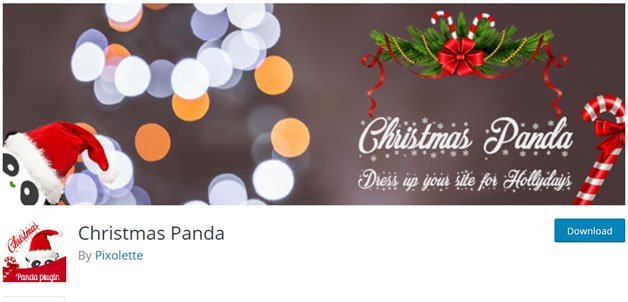 This plugin is also completely free. Use this plugin to decorate your site with beautiful Christmas trees, funny Santa, eye-catching snowfall. You can also display a pop-up to remember your visitors that it's Christmas. This plugin updated regularly to add a little Christmas cheer.
Each of the functions (Pop-pup, santa, and snowfall) can be turned on and off separately so you can choose the ones that suits best.
Special Features:
Pop-ups (For Christmas Greetings)
Snowfall (In Different Style)
Website decorations (Tree, Santa and more.)
4. Christmasify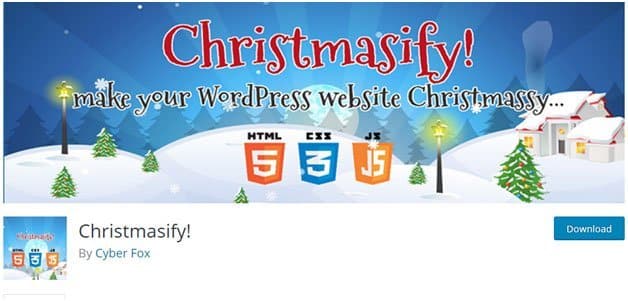 Christmasify is one master plugin which provide so many features for your visitors. Main features include snow, Santa, adding traditional image decorations, music and elegant Christmas fonts to your WordPress website. You can manage Santa himself fly over your pages. Every module is changeable and easy to access. It's mobile friendly, too. The plugin is very simple but looks really nice.
Last but not least, you get to turn on or off every options which is powerful for this kind of plugin. Let your visitor hear a great Christmas song with light weight plugin. There is also an option to add GIF type animation like santa fly on web pages.
5. Xmas Lights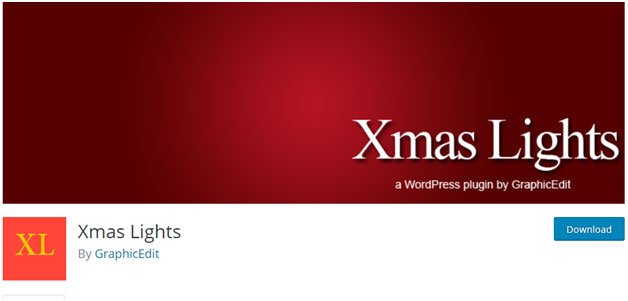 This plugin is light weighted which means it will not affect your site speed. You can add a simple string of colorful Christmas lights to your site to welcome your visitors this holiday season. It will give a Christmas look to your visitors. It still works just fine with updated WordPress version and any theme. The plugin admin area is very easy to manage. The setup is very fast and easy.