5 Free And Easy To Use Grammar Checkers For WordPress Developers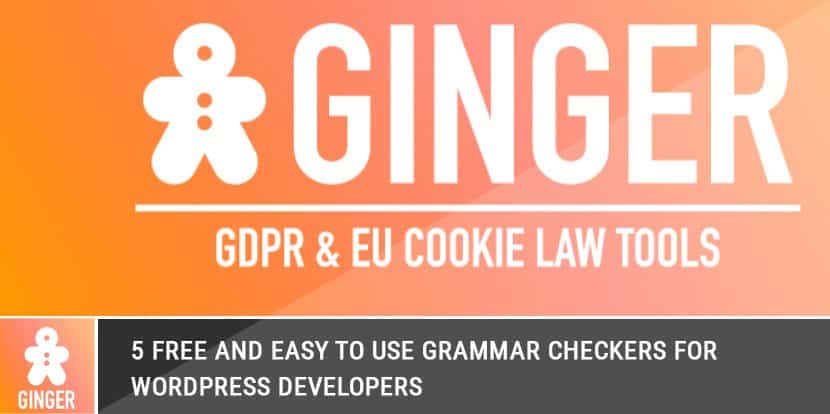 Content writing is a field wherein the experience matters. It is rightly said that perfection is a myth. No matter how much experience a content writer is mistaken still happen in the content which they produce.
One can always make minor errors due to carelessness while proofreading the articles which they have written. It is because we as content writers go through the pre-publish checklist in a rapid manner.
To improvise this, one can loudly read their own articles. As the readability score of the articles can be enhanced by listening to your voice consciously and therefore helping you in searching for mistakes.
But another more reliable way to check grammatical errors and spelling mistakes is to use a grammar check tool. It is a simple and time-saving tool for enhancing the quality of the content. You can check for Grammarlookup for the same purpose. Here, we introduce you to some of the best Grammar checker tools which can assist you in checking for grammar which are mentioned below:
Ginger

It is a very useful tool which can be very helpful in refining your writing abilities and enhancing the productivity of your content. It is known to provide an overall good user experience and is readily available as an add-on to the browser.

There are various writing places such as WordPress, Gmail documents, Facebook and many other sites where Ginger is displayed at the bottom right-hand corner as a small icon.

It assists you in checking for any grammatical mistakes and highlights the errors with respect to the contextual meanings.

There are hardly any drawbacks of using Ginger tool as it is compulsory to switch to the text editor and Ginger editor has to be launched by clicking on the icon for better results.

Grammarly

Grammarly is one of the well-known grammar checker tools which is readily available as an add-on at Google chrome, Microsoft edge ad Firefox. It helps in scrutinizing the errors while writing the posts.

The right-hand corner of the writing space displays the number of errors which you have committed. Spelling mistakes, grammatical errors and incorrect context related words or phrases.

The only drawback of using Grammarly is that one has to switch to the text editor for further editing. Grammarly comes as a free Chrome extension and as a paid app. Grammarly discount is also available if you take advantage of their regular promo offer.

Hemingway

Hemingway is a text editor that is based on the web. Therefore, it is not linked with the WordPress post editor in a direct fashion. Therefore, you can very easily check your content in terms of readability, grammatical errors and spelling mistakes by using Hemingway.

It also gives you suggestions regarding improvements that can be done to enhance the readability. You can easily get access to your content prior to publishing your article on WordPress.

If you want to link Hemingway to WordPress directly, then you can buy it by paying some amount in both the Windows and Mac.

Language tool

Language tool is also available as an add-on for browsers like Google Chrome, Mozilla Firefox, Google Docs, and LibreOffice. Language tool is available as a proper application for the desktop and also as a web-based text editor.

The language tool is a very advantageous tool as it provides facility to work in multiple languages such as English, Polish, Russian and more than 20 other languages.

Hence, those who work for multilingual websites and the authors who write content in various languages can use this tool.

But there is one limitation for using this tool as the free version can check up to 20,000 characters and for further inspection, one has to upgrade their plans using paid mechanism.

After the deadline

This grammar tool is accessible in the form of Google Chrome extension. It has the ability to check the readability and the grammatical errors but its main function is to check the spelling mistakes.

After the installation of the add-on is completed in your respective browser, you can select the options so as to make it more customized as per your requirements.

The spell check icon is present at the right corner on the bottom of the editor and you can easily run this tool while writing content for your blogs.
The bottom line is that these are the five grammar tools that are very efficient and affordable easily and can prove to be very helpful in ameliorating your content.