5 eCommerce Strategies You Wish You Already Knew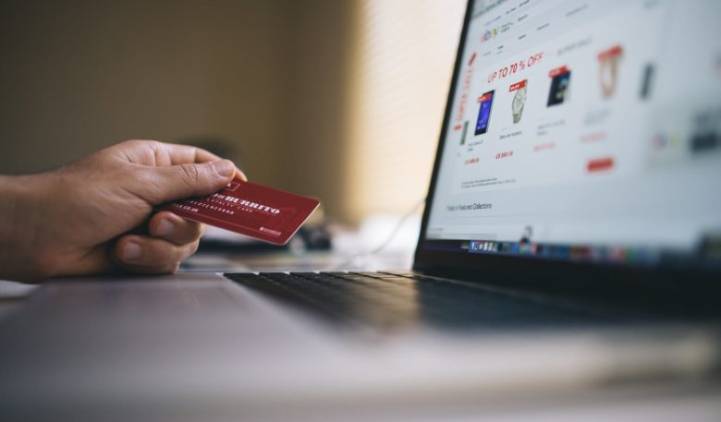 The eCommerce landscape is still really attractive for new entrepreneurs. And this trend is only getting more obvious as the days go by.
A lot of people have already moved their shopping habits online. In other words, brick-and-mortar stores are slowly fading away.
This means that there is more and more maneuvering space for eCommerce business owners. But how can you really stand apart from the rest and succeed in the world of eCommerce?
There are two options, actually. Some individuals look for eCommerce websites for sale because they don't have the necessary time to do everything from ground zero.
Others come up with a business idea and a solid strategy that is comprehensive enough to bring great results by starting from scratch.
If you belong to the latter group, keep reading. Below you will find five strategies that can help you grow your business but also hit the ground running if you are new to the scene.
Email marketing hacks

Email marketing is a proven strategy that has helped thousands of businesses so far. This method of finding and engaging customers is quite effective. The best bit about it is that you can use email marketing to keep in touch with your current customer base.

To help you start with email marketing, take a look at the types of emails that record a high level of engagement among people.

Welcome emails: This kind of email lets customers know that you appreciate their effort to engage with your business. It is sent out when someone buys from you or subscribes to your newsletter.
Newsletter: Newsletters are great for communication with your customers. They are also a good chance to market your business and products. This way, you can improve brand awareness.
Thank you email: Messages that show how respectful and appreciative you are towards your customers.

On top of that, more experienced marketers use email tools to help their campaigns. You could, of course, do the same.

For instance, you could use the Cross Email Marketing promotion tool that can help you easily segment your users or even run discounted email campaigns. This will increase your brand visibility and improve your ROI.

Finally, remember that you should gather your subscribers on a list. If you keep a list of your email subscribers in Excel for this purpose, you can just send a mail merge from Excel. This trick will save you time that you can later use for more important tasks.

Add live chat to your website

This may not seem like an obvious tip or strategy you need to have under your belt. But it is very important.
Acquiring new customers is difficult, right? However, one thing that is even more important and more difficult is keeping them.

Businesses often lose more money when they lose customers after a single purchase compared to what they would earn if they were to look for new ones.

Fortunately, one good way to retain them is to have superb customer service. That is why you should think about adding live chat to your website.

This feature is always there for your customers and it offers immediate answers to their questions.
After all, numbers never lie. Live chat stats show that this feature records the highest satisfaction level of any customer service medium. Unfortunately, only about 9% of companies use it.

The biggest benefit that a live chat software can bring is a loyalty boost. To be precise, when customers can interact with a live chat 24/7, you get to shine and show how committed you are to the relationship with them. When a customer sees that you are serious and reliable, they will come back to do business with you. There is no doubt about that.

Optimize the shopping cart feature


Did you know that the global average cart abandonment rate stands at 75%?
This number is a bit scary. And if you don't want to become a part of that statistic, make sure to optimize the purchasing process as much as you can.

Your payment gateway functionalities need to be as simple, intuitive, and convenient as possible. Customers should enjoy easy navigation that consists of only a few steps.

It's fair to say that understanding how and where you need to improve is a bit difficult. So, you should test different options on a page to know what works best.

During this process, pay attention to revenue and conversions since they are the main business goal. Clear the checkout page, remove distractions, as well as possible places to exit the page.

Prevent all the confusion that may arise during the checkout process. Always remember that less is more! Fewer clicks mean higher conversion rates.

If you want an easy way to find a great feature of this kind, look for a great plug-in. Many platforms offer cart plug-ins that can do the job pretty well.

Have SEO in mind

Search engine optimization has been around for some time now. The main problem is that a lot of people haven't heard of it or simply don't believe in it.

In other words, business owners may know that ranking high is important, but since the results aren't easily tangible, many decide not to invest in it.

You should not follow that practice. SEO is one of the best ways to improve organic traffic and drive more people to your website.

It is worth noting that the game of SEO has changed in recent years. Nowadays, the most important aspect of SEO is user optimization.

Ever since Google came up with BERT (Bidirectional Transformers for Language Understanding), the search engine has become better when it comes to understanding how people think.

Keywords are, no doubt, of the utmost importance. But nowadays, it is more important to create content that addresses the target audience's issues.

However, if SEO seems too difficult to handle on your own, consider hiring an expert. If you restructure your website or run your blog in a bad way, the results can be costly.

Finally, keep in mind that Google's algorithms rarely forgive mistakes such as plagiarism, outdated websites, and unsecured websites.

Come up with a great content strategy


Having a content marketing strategy in place is essential if you want to build a good relationship between you and your audience. In addition, it boosts your SEO efforts.

One great way to start with your content marketing strategy is to begin writing a blog.
Your business blog needs to provide your customers with quality content that is both useful and engaging. The content you write has to solve your customers' problems. It has to be insightful, fun, and useful.

However, most of all, it has to be unique. Plagiarism is not tolerated in any way. If you get caught, your audience will leave and think that you are not a reliable source. This, in turn, leads to having your business reputation tarnished. And that is never a good outcome.

Finally, nowadays many business people turn to podcasts. Running a podcast is a great way to rapidly increase brand awareness and even become quite popular.

For instance, many tech enthusiasts have their own podcast shows where they regularly comment on various tech novelties and gadgets.

A good idea is to invite another person over for a podcast show. This way, there is a higher chance to draw even more attention to your business and attract even more audience. And the guest will surely benefit too. Just remember to pick respected and reliable partners.

While strategizing for e-commerce success is paramount, laying a solid foundation with the right website development is equally crucial. For a comprehensive understanding of e-commerce website development, check out this informative article on everything you need to know about e-commerce website development.
Final thoughts
The world of eCommerce offers a lot, both to customers and to business owners. As an entrepreneur, you need to find a way to push what you have to offer in front of the right people.
And that can only be done by setting yourself apart from the rest. Logically, for that to happen, you need to implement the right strategies. Try with the ones in this article and you won't regret it.