17 Returning Customer Tips for WooCommerce Stores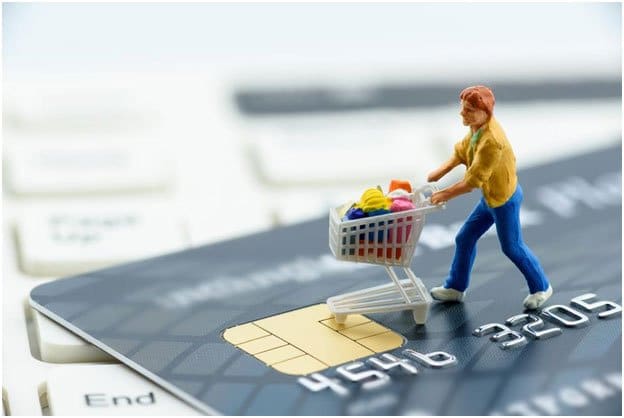 It's easy to fall into the habit of regularly chasing new customers. While there's nothing wrong with this, it pays more to keep your existing customers coming back.
Of course, 1000 customers sounds a lot better than 500 customers; however, the truth is that new customers do very little to improve your bottom line.
A study by Kissmetrics shows that returning customers spend a lot more time in your online store than a new customer, and this can convert to more sales.
These people already know your business and are familiar with your delivery service; therefore, they'll feel far more comfortable buying from you than any amount of new customers.
In fact, apart from spending more in your online store, returning customers also add value to your business by increasing your store's 'add to cart' rate, reducing bounce rate and increasing conversion.
While scouting for new customers is a positive action, you can actually feel the pulse of your business by taking a look at your returning customers. The question now is: how do you get them to return?
Check out the following ideas:
Competitive Pricing

Selling at low prices is one of the quickest ways to bring customers back to your WooCommerce store.

However, the realities of business should also be considered. For instance, if you want to adopt the model of competitive pricing, ensure you leave a margin for profit, so that your business does not go under.

Innovative Product Range

Another easy way to bring customers back to your store is by stocking products they can't find elsewhere. This way, if they want a particular product (or combination of products), they know where to go for it.

Admittedly, this can be difficult in ecommerce, where there's a stiff competition for everything, but that doesn't mean your product offerings cannot be unique. You simply have to be creative about it.


Discount and Sales

It's a well known secret in the ecommerce world that one way to gain and retain customers is by attracting them using discounts and sales. Admittedly, you do stand the risk of losing money on a sale, but the secret is to only offer discounts for products that you're sure to make a profit on.

The mere fact you're running a discount sale will lure customers to your website, where they could end up buying other items not covered by the discount.

Loyalty Rewards

It's obvious that if your plan is to encourage customer loyalty, you'll need a loyalty programme in place.

When you reward customers for shopping with you (or referring friends) by giving them certain incentives such as discount vouchers, bonuses and so on, this will go a long way in making them return.

Thankfully, WooCommerce has a dedicated extension that makes this not only possible, but very easy to manage.

Win back Inactive Customers

You've probably received one of those 'We miss you' emails before today. This is an attempt by one of the many websites you've previously visited to entice you back.

This strategy also works well for ecommerce and you can effectively use it to lure back customers who seem to have long disappeared. To make your 'win back' more effective, include a discount coupon in your email.

With this coupon, a returning customer is qualified to receive the specified amount of money off purchases made. Subsequently, the WooCommerce Smart Coupon Add-on will make it easy to get this system up and running.

Exceed Customers' Expectation

The easiest way to get customers to return to your online store is by blowing them away from the very first visit. This includes offering the right products at the right prices to providing the best user experience.

For instance, going offline even for a very short time sends the wrong message to your customers – both old and new. This is why you have to use the right infrastructure for your ecommerce store.

Many businesses are looking to Cloud platforms like Umbrellar azure stack to provide dedicated hosting services – and you should as well.

Newsletters

Customers like it when they feel needed and appreciated. This is one way to get them to remember your store. So, start connecting with your old customers by sending them email newsletters.

However, make sure you don't choke their inboxes with constant sales pitches; instead, look for a way to craft your newsletter around building a relationship.

Build Relationships from the get-go

Business thrives on relationships; this is why you should start building the right relationships with your customers from their very first visit.

Send them a welcome email; send them an email thanking them for buying from you; every once in a while, send them an email to find out how they are; and offer valuable insights on any interesting topic relating to your products or industry. As you do this, also encourage them to sign up for your newsletter.

Same Day Delivery

Nothing satisfies a customer more than receiving their purchase on the same day – or at most, the next day after buying.

Admittedly, the logistics involved in making this happen can be expensive; however, at least for customers not too far away, receiving their products on time can be a huge plus for you.

Therefore, many large ecommerce stores use this same day or next day delivery strategy to keep their customers coming back, time and again.

Subscription Model

Many ecommerce businesses are quickly waking up to the fact that a subscription based business model will result in multiple repeat sales.

Already, big players like Amazon allow you to buy items like groceries on a subscription basis. Depending on what you sell, you can craft your business system around the subscription model, while at the same time using the traditional one-off purchasing system.

Receipts

One of the lures of traditional buying is receipts. This is in fact the standard for any form of purchase.

However, you can take this a step further by creating a receipt with personality. Custom receipts for WooCommerce allow you to customise your receipts in such a way that they can attract customers back to your store.


Membership Club

The ultimate trick for attracting returning customers is by making them part of a special club.

This 'VIP Only' area is for your most loyal customers, where they can enjoy privileged access to bonuses, exclusive products, tips and insights not available to other people.

Become an Authority

Some of the most loyal customers come back because they trust your business. One other way to increase your trust quotient is by becoming an authority in the industry.

You can achieve this easily by creating content targeted towards giving value, such as offering product advice, solutions and answering questions outside of your website.

Don't Preach to the Choir

'Preaching to the choir' is when you try to treat your existing customers as though they are new customers.

You already have these people on board and you've already built their trust. Therefore, it's time to hold back on the sales pitch and instead work towards building a solid relationship with them.


Use Social Media

Social media is a very powerful tool for growing a business. You can also take advantage of it to reach your existing customers.

So, use it to keep your store on top of your customers' consciousness; post updates, product releases, tips and any other content you know your customers will find useful.

Show Social Proof

Research shows that customers are more likely to make a purchase if there's enough proof to demonstrate that buying from a particular business is a good idea.

This is how important social proof is to the success of your business. So, encourage your customers to leave reviews about your products and services on your website.

This will help attract both new and existing customers. You can even use WooCommerce Review for Discount extension to make it worth their while.

Unbelievable Customer Service

Taking care of your customers is one of the quickest and most effective ways to get them to come back.

Always make sure that you or someone else is on hand to answer questions, attend to complaints and even appreciate positive reviews. Like someone once said: "They don't want to know how much you know, until they know how much you care".