15 Years of WordPress – Know its Complete Journey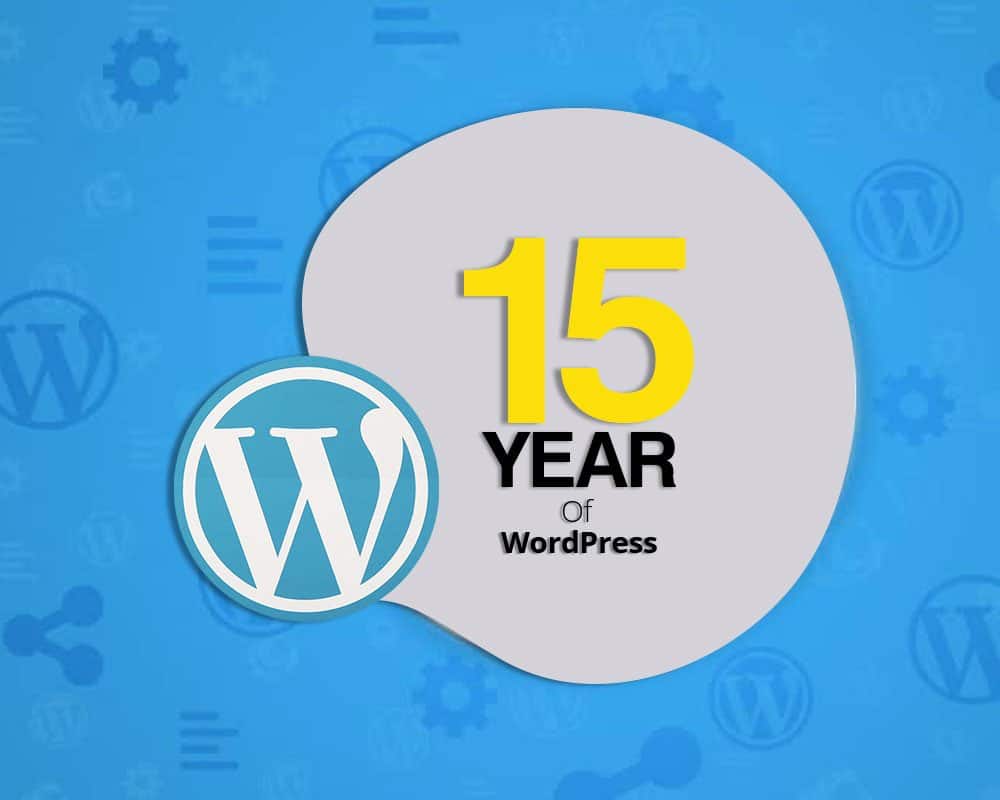 World's most popular CMS has undoubtedly come a long way since its inception in 2003. Now WordPress is more than 15 years old but still powers many websites on the internet. We all have embraced its journey and evolutions.
The idea behind the development of such a robust software tool was an elegant, well-architectured personal publishing system. Founder Matt Mullenweg and Mike Little thought something like that and introduced WordPress in the tech world. They developed it as a fork of b2/cafelog.
Have you ever heard this before? Definitely No. With this article, I want to take a look back at the history of WordPress and its unturned pages. You will see how it has evolved over time.
So, begin your WordPress journey from 2003 to 2020. Let's go…
WordPress Usage Statistics 2020
WordPress story explains how open source communities work to create something so useful without compromising software freedom. Dedicated developers, users and supporters drive WordPress project. And, if we talk about its supporters and demand in the developer's community, then it's highest among all the popular CMS.
The recent Google trend results show that WordPress is ruling worldwide among developers. Even Magento, Drupal and Joomla can't compete with it. Though all these are popular too and the stats are based on the overall market perspective and current scenarios.


We have gathered all the best possible and relevant stats from the online sources. All these are well enough to highlight its indispensable space in the market. Lets' know these once.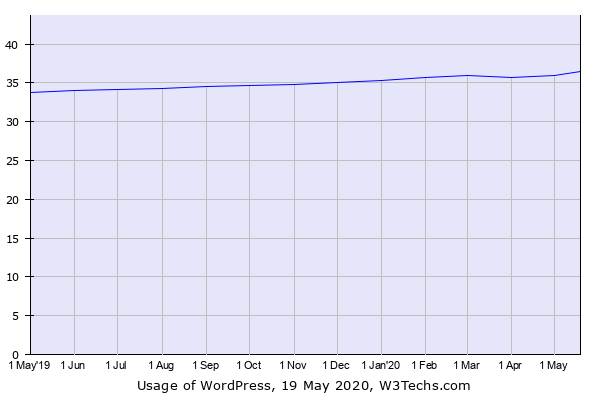 1. WordPress powers 34% of all websites on the internet.
2. WordPress has a share of 60.8% in the CMS market.
3. WordPress Plugin Directory has 55,000+ plugins.
4. 14.7% of the world's top websites are powered in WordPress.
5. 500+ sites are built every day using WordPress.
6. WordPress blogs are written in 120+ languages.
7. Users create about 70 million new posts and 77 million new comments.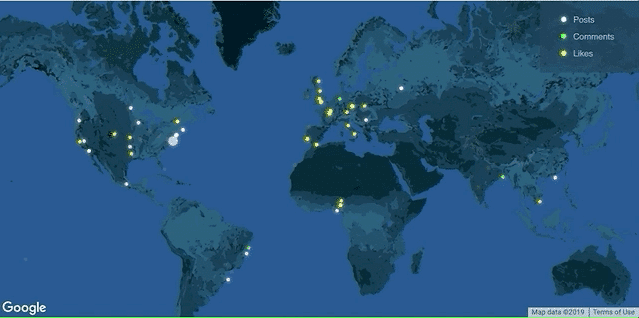 Story of WordPress
Matt Mullenweg and Mike Little are the founders of WordPress. They spurred into action when developers stopped existing blog software b2/cafelog. It was clear to both that they need to develop a more elegant personal publishing system.
However, WordPress was initially based on b2/cafelog. Both founders and many open-source contributors have brought significant developments to WordPress and set it apart as unique from the earlier b2/cafelog.
Additionally, the CMS built on PHP and MySQL, and GPLv2 licensed. That means it is free to use, and anyone can modify. Behind WordPress development, the cost spent around $8 million with an estimate of 151-people years to build.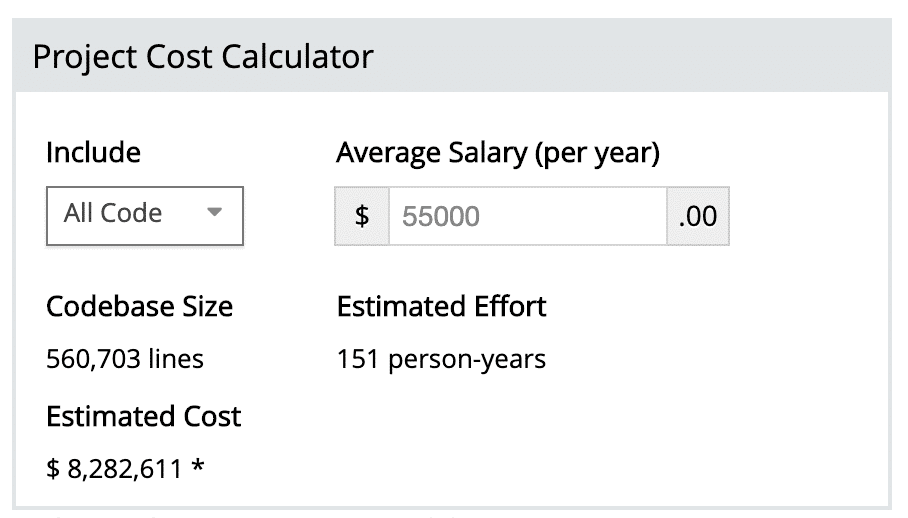 Below there is a list of WordPress post-launch versions released in the consecutive years from 2003 to 2020 except 2006. You can also review the full WordPress Release Archive for more information or check out its version announcements!
2003 – Version : 0.7 (Initial)
On May 27, 2003, Matt Mullenweg and Mike Little created WordPress and its version 0.7 as fork b2. The initial release included XHTML 1.1 compliant templates, texturize engine, highly intelligent line breaks, new administration interface, manual excerpts and new default templates.
2004 – Version : 1.0 1.2
Version 1.0 released on January 3, 2004, and named for Miles Davis. It had brought browser installation, search engine friendly permalinks, multiple categories, XFN support, quick upgrade process and import improvement for moving from other systems to WordPress.
The much-anticipated Version 1.2 "Mingus" was released on May 22, 2004. It included plugins support, hierarchically category support, OPML import and export. It had features like multiple update service pinging, automatic thumbnail creation and password encryption.
2005 – Version : 1.5 2.0
WordPress introduced its Version 1.5 with a code named Strayhorn. It included a range of vital features such as static pages, template/theme system, and plugin integration. Michael Heilemann designed this version.
In the same year dated December 31, 2005, CMS launched its Version 2.0. It included rich editing, image upload, improved import system, faster posting, new backend UI and several improvements to plugin developers.
2007 – Version : 2.1 2.2 2.3
The next version of WordPress 2.1 of code name Ella introduced on January 22, 2007. It included features like new UI, autosave, spell check and more. It also corrected security issues, improved content management options, and enhanced editing tools.
On May 16, 2007, CMS introduced its 2.2 version with a code name Getz. The features included were comment editing, auto plugins deactivation, improved login accessibility, new blogger import, improved UI when deleting drafts, updated atom feed support and speed optimizations.
The other version 2.2 released on September 24, 2007. Its code name was Dexter and offered features such as tagging, advanced visual editor buttons, SEO-friendly URL, secure update notification, and Atom 1.0 support with the publishing protocol. Along with this, it fixed some critical issues.
2008 – Version : 2.5 2.6 2.7
Winner of InfoWorld's "Best of open source software awards: Collaboration"
WordPress brought a major revamp with a code name Brecker. It included multi-file upload, improved editor, dashboard widgets, extended search and more. It also introduced the shortcode API, and the release date was March 29, 2008.
Version 2.6 launched on July 15, 2008, with a code called Tyner. The newly added feature made WordPress more powerful. Now it can track changes made on every pos and page plus allows easy posting from anywhere on the internet.
The next version 2.7 of Coltrane code released on December 11, 2008. It redesigned the UI administration for improving the usability and customized admin tool. It also brought built-in plugin installation, automatic upgrading, sticky posts, comment/threading/paging/ replies & a new API, inline documentation and bulk management.
2009 – Version: 2.8 2.9
Winner of Open Source CMS Awards's "Overall Best Open Source CMS."
On June 10, 2009, WordPress Version 2.8, named for trumpeter & vocalist Chet Baker with a code name Baker was released.It introduced a built-in theme installer and theme improvements, taxonomies, widgets and overall speed. There were significant speed improvements relative to scripting and style.
WordPress Version 2.9 with a code name Carmen released on December 18, 2009. It added batch plugin updating, global undo, built-in image editor and many less visible tweaks. Along with this, it included comment framework enhancement, user profile, automation improvements, registration and more.
2011 – Version: 3.1 3.2 3.3
Winner of Infoworld's "Bossie award for Best Open Source Software."
WordPress Version 3.1 "Reinhardt" was released on February 23, 2011, and named in the honour of jazz guitarist Django Reinhardt. The primary feature highlights were admin blue theme refresh, hierarchical taxonomies, clean up admin CSS files and more.
Version 3.2 "Gershwin" named in honour of composer & pianist George Gershwin launched on July 4, 2011. It made WordPress lighter, faster and upgraded minimum PHP 5.2.4 & MySQL 5.0.15 requirements. It introduced a new HTML5 default theme called "Twenty Eleven." and Distraction Free Writing mode.
WordPress Version 3.3 "Sonny" named for Sonny Stitt introduced on December 12, 2013. It was more friendly for beginners with welcome messages. The features included improved co-editing support, new drag & drop uploader, navigation & toolbar improvements and better touch support for tablets and iPad.
2012 – Version: 3.4 3.5
WordPress Version 3.4, named for guitarist Grant Green was released on June 13, 2012. The code name was Green and introduced features like theme customizer and previewer, allowed testing and theme check theme versions before apply. The media library supported image to populate custom headers and choose the image height and width.
On December 11, 2012 Version 3.5 with a code name Elvin was released. It introduced the new media manager plus default theme called "Twenty Twelve" that focuses on the mobile display. Creating galleries and uploading photos were the other focussed area.
2013 – Version : 3.6 3.7 3.8
WordPress Version 3.6, named for Oscar Peterson, was released on August 1, 2013. It introduced a new default theme called "Twenty Thirteen" and included post formats UI update, new revision system, admin enhancements, menus UI improvements, autosave and post locking.
On October 24, 2013, WordPress launched its Version 3.7 "Basie", named for Count Basie. It introduced automatic maintenance and security updates, a more robust password meter and enhanced language support plus auto installation of language files.
In the same year on December 12, 2013, WordPress released its Version 3.8 and named after Charlie Parker as a code name Parker. It introduced a new magazine-style default theme called "Twenty Fourteen". The primary feature highlights were fresh & cluttered design, responsive interfaces, clean typography with Open Sans and more.
2014 – Version: 3.9 4.0 4.1
On April 16, 2014, WordPress Version 3.9, named for jazz musician Jimmy Smith, was released. The code name was Smith. It included improvements to editor for media, live widget and header previews.
The next version 4.0 was released on September 4, 2014, and named for jazz musician Benny Goodman. Its code name was Benny, and significant feature highlights were improved media management, easy language change, theme customizer, plugin discovery plus compatibility with PHP 5.5 and MySQL 5.6.
WordPress Version 4.1 "Dinah", named for jazz musician Dinah Washington, was released on December 18, 2014. The features included were new default theme "Twenty Fifteen", easy language switch, distraction-free writing, Vine embeds and plugin recommendations.
2015 – Version: 4.2 4.3 4.4
Winner of the CMS Critic Awards "Best CMS for Personal Websites."
WordPress Version 4.2 was released to the public on April 23, 2015; its code name was Powell, named for jazz musician Bud Powell. It came up with new "Press This" features, improved customizer, new embeds, emojis support and updated plugin system.
The next version was launched in the same year on August 18, 2015. It was WordPress Version 4.3 "Billie" given name in the honour of jazz musician Billie Holiday and mainly focussed on the mobile experience, better passwords and improved customizer.
WordPress released its Version 4.4 with the code name Clifford on December 8, 2015. It introduced the "Twenty Sixteen" theme, and improved responsive images plus embeds.
2016 – Version: 4.5 4.6 4.7
On April 12, 2016, WordPress released its Version 4.5 "Coleman", which was named for jazz musician Coleman Hawkins. It had brought inline linking, live responsive preview, formatting shortcuts, and other updates under the hood.
Again on August 16, 2016, WordPress Version 4.6 was released and code Pepper named in the honour of jazz musician Pepper Adams. It introduced streamlined updates, native fonts, editor improvements with inline link checker & content recovery plus import screen overhaul.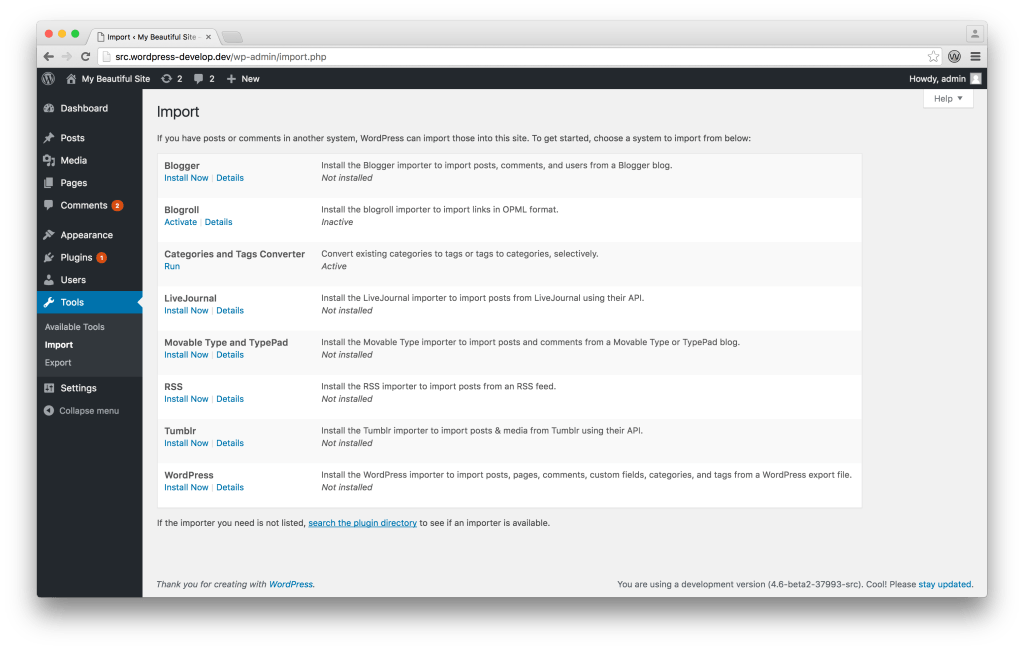 The next version 4.7 was launched on December 6, 2016, and named for jazz vocalist Sarah "Sassy" Vaughan. Its code name was Vaughan and came with a new default theme "Twenty Seventeen", PDF preview, custom CSS in a live preview, video Header Support, editor Improvements, and more.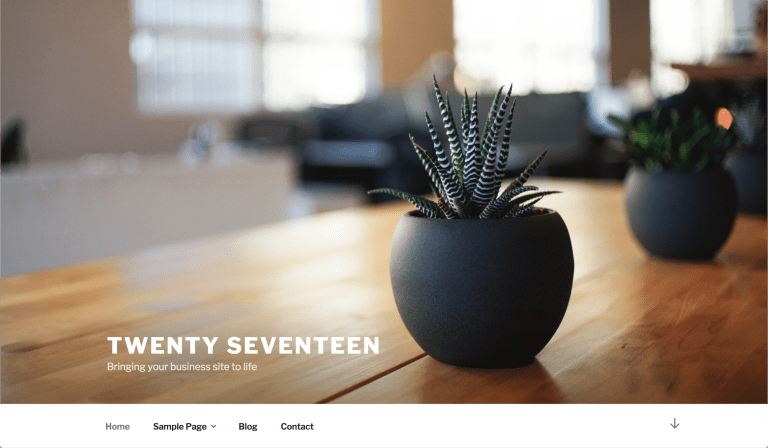 2017 – Version: 4.8 4.9
On June 8, 2017, WordPress Version 4.8 was launched and named for jazz pianist and composer William John "Bill" Evans. Its code was Evans and brought exciting widget updates, link boundaries, media widget API, customizer width variable and many more. Including this, it ended support for Internet Explorer Versions 8, 9, and 10.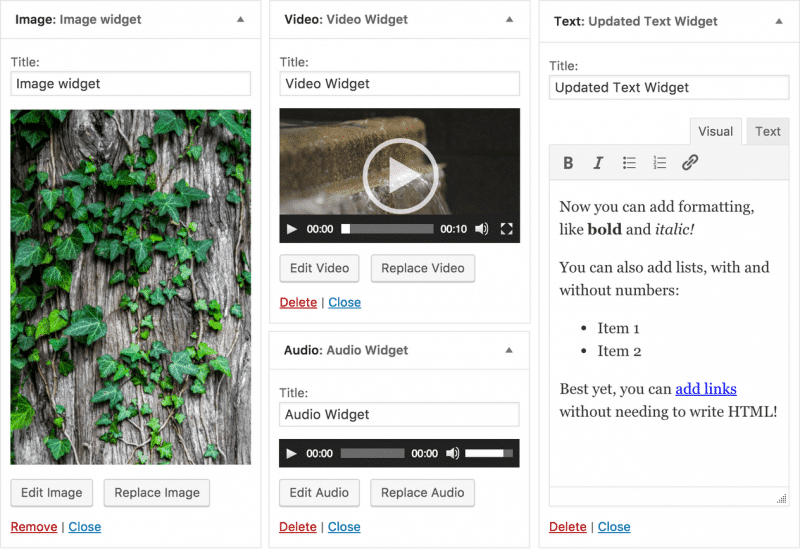 WordPress Version 4.9 was released to the public in November 2017 and its code Evans named after jazz musician Billy Tipton. The major highlights were improved customizer workflow, coding enhancements, widget support update and more.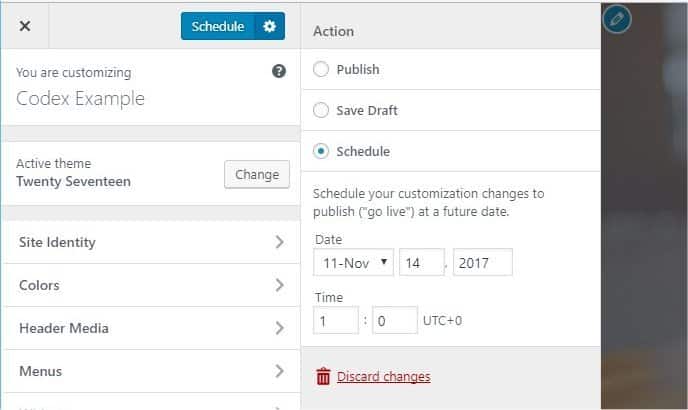 2018 – Version: 5.0
On December 6, 2018, WordPress launched its Version 5.0″ Bebo", named for jazz musician Bebo Valdés. It has revolutionized content editing with its new block editor and blocks editor-compatible default theme called "Twenty Nineteen".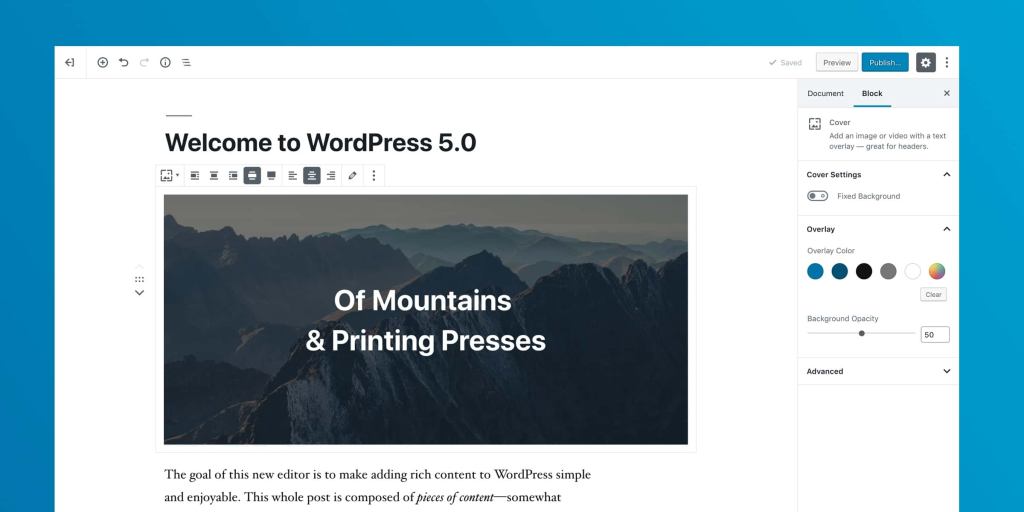 2019 – Version: 5.1 5.2 5.3
WordPress Version 5.1 was released February 21, 2019, with the code name Betty. It included PHP version upgrade notices and block editor improvements.
Just after two months on May 7, 2019, WordPress introduced its version 5.2, and its code name was Jaco. It has brought site health check, new block directory, PHP error protection and update package signing. And till date, it has been downloaded over 27 million times.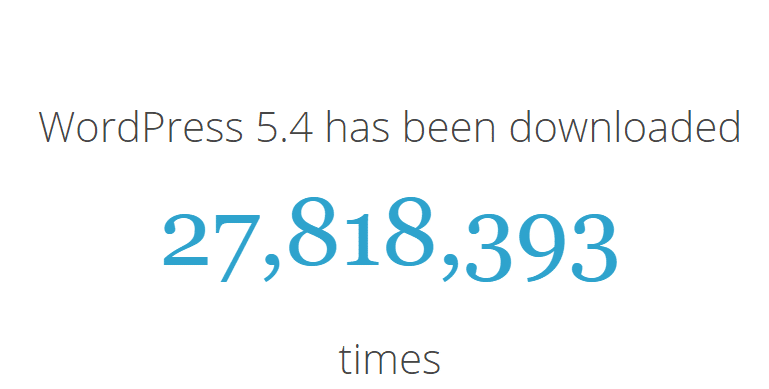 Again on November 12, 2019, WordPress Version 5.3 "Kirk" was launched with a new default theme called " "Twenty Twenty". Including this, it expands and refines the block editor and makes user interfaces more user friendly.
2020 – Version: 5.4
The latest WordPress Version 5.4 was released just a few months ago on March 31, 2020, and code is Adderley. It includes blocks customization, social icons & button blocks, improved UI, personal data exports, custom fields for menu items and enhanced blocks for WordPress developers.
What's new in WordPress CMS?
WordPress is evolving at a constant speed to address the needs of millions of WordPress web developers around the world.Its direction is dependent on the needs of users and developers. Therefore, it's worth saying that it will continue to empower its users for developing unique and advanced web spaces.
Final Words
Many WordPress web development companies in India are working all round the clock to provide a wide array of solutions. They can aid you in developing a complete unique and bespoke WordPress theme for your esteemed business.
I hope my article helped you well in understanding the history of WordPress and would love to hear your feedback in the comment section.