12 Reasons Why Graphic Designers Should Use WordPress to Build Their Websites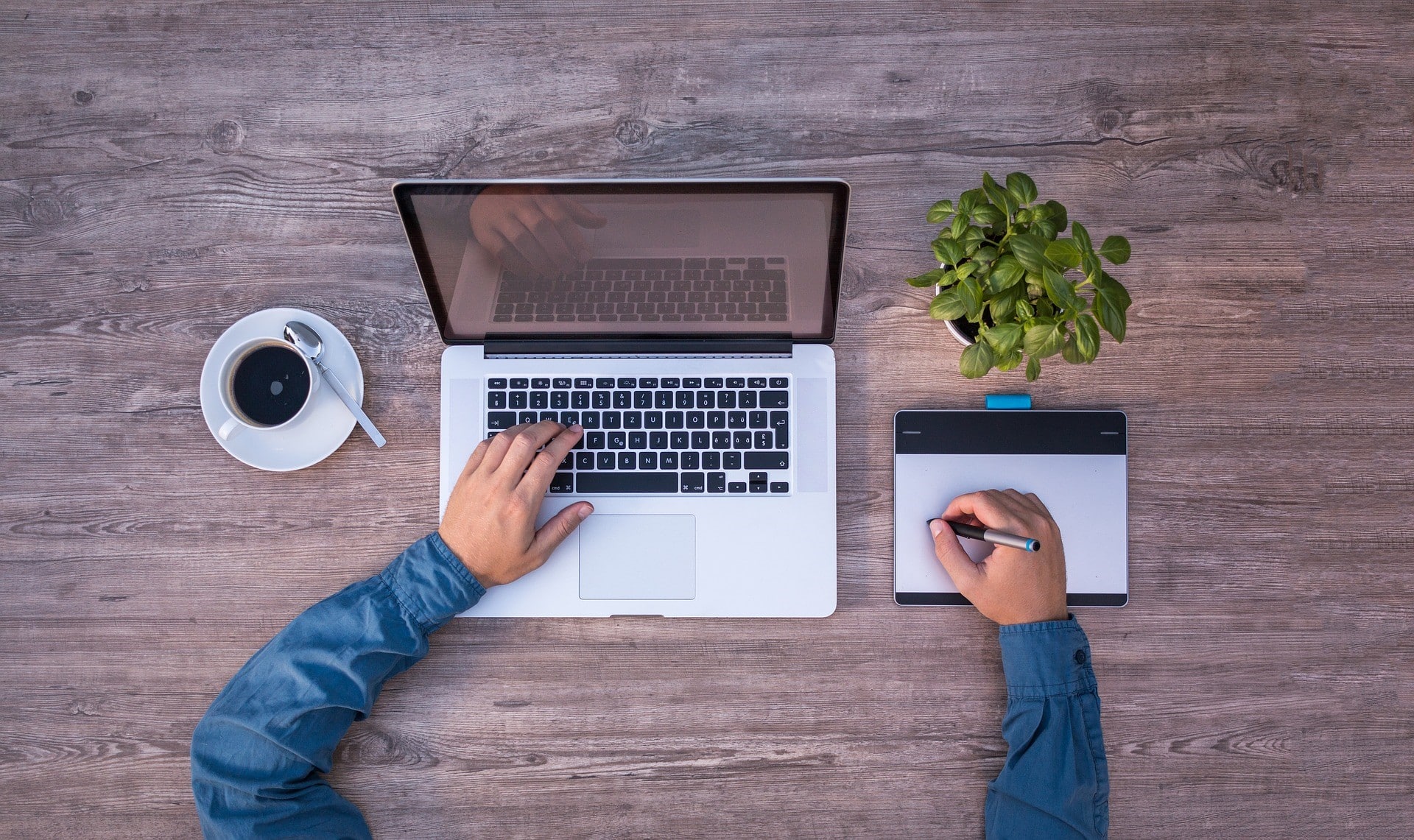 Graphic designers are the backbone of any business. They're responsible for establishing a brand's personality and style through logos, fonts, illustrations, and color. Graphic designers are creative people. They have a great eye for detail and can create stunning designs. Thus, they are among the most demanding professionals when it comes to their computer equipment.
Not only that the best monitor for graphic design is a must, but you will also need a few software tools and Content Management Systems (CMS) in your field of work. CMS is often used to help graphic designers easily design a website without needing specialized technical knowledge about programming.
Among many CMS used by graphic designers, WordPress is the most popular. And there are many justifiable reasons behind it. What are they? Let's find out.
Why Graphic Designers Should Use WordPress
WordPress Is Free

WordPress is an open-source platform that is free to download, install, and use. There are no hidden charges for using this platform, unlike other web designing tools that charge a hefty amount for using their service.

So if you're on a tight budget and looking for a cost-effective website design solution, then WordPress is the best option. You don't have to pay a monthly fee or pay for hosting. You can install WordPress on your site or a hosted server. Either way, it's free for you to use and cheap for the host.

Variety of Templates

As a graphic designer, you want to make sure that your monitor will be able to handle all of the colors, textures, and details in your work. This is why it's important for you to invest in the best monitor for graphic design.

WordPress has various website templates that graphic designers can use to create a website for their clients. Different developers have created the templates, so they all have unique features and functionalities. Because there are so many different templates, graphic designers can choose the one that best meets their needs and the requirements of their clients.

It's Easy to Use

WordPress is not just for blogging anymore. It has evolved into a powerful content management system that makes it easy for anyone to create a website.

Using the best second monitor for your dual monitor setup can help you work more efficiently. Instead of having to switch back and forth between windows on your laptop screen, you can keep everything on one screen. This will make it easier for you to edit large images or view multiple documents at the same time without having to scroll or minimize windows.

You just need to sign up for an account and install the software on your computer or server. Once installed, you can start creating your website immediately by uploading images and text content into the page editor window. This makes it extremely easy for anyone who wants to create a small business website without any technical training or experience!

It Has Thousands of Plugins

Another reason graphic designers should use WordPress to build their websites is that it has thousands of plugins you can install on your website once you have built it. These plugins will help you make your website more functional and useful for visitors.

They also allow people to add extra features to their sites without coding knowledge. This means anyone can create a website using WordPress, whether newbies or professionals who have been doing this for years!

It Has a Huge User Base


WordPress has a huge user base that uses the best monitor for designers. This makes it easy to find free themes that are well coded and compatible with the latest versions of WordPress.

You can easily find free themes with responsive and mobile-friendly designs, as most people use WordPress to build mobile-friendly websites. The best part is that you can tweak these themes to suit your needs, which is impossible with premium themes.

It Has Great Support

One of the advantages of using WordPress is that many people are willing to help you out when something goes wrong or if you don't know how something works. You can find many forums where people share their experiences and tips on using WordPress efficiently. You can also contact them directly through email or phone if needed!

It's Secure and Reliable

WordPress is one of the most popular content management systems worldwide for a good reason, it's secure and reliable.

On the best 32-inch monitor, WordPress comes with built-in security features like firewalls, scans, and backups, and it also has a huge community of developers who contribute to security issues daily. If there is an issue with your website or blog, thousands of people will help fix it quickly!

It Is Easy to Add a Blog to Your Website

WordPress makes it easy to add a blog to your site even if you have no prior experience with blogging or writing HTML code. You simply add the blog functionality by installing one of the many plugins available in the WordPress directory. This will give you all the functionality needed to run a successful blog, including categories, tags, and archives.

Once installed, you can start writing right away using any text editor on your computer such as Notepad. There's no need for special software or web design skills!

Advanced Multimedia Options

The next reason graphic designers should use WordPress is that it has all the multimedia capabilities they need. You can upload images, videos, and audio files quickly and easily without learning new skills or software programs.

This makes it possible for designers who don't have much experience with HTML code to create attractive multimedia-rich websites quickly and easily.

You Can Customize it to Meet Your Needs

If you want your website to look different from everyone else's, then WordPress is the perfect solution for your design needs. WordPress sites are highly customizable, so you can make all kinds of changes as needed without having any technical experience whatsoever.

You can customize fonts and colors, add or remove elements from your site's design, and even change the layout if needed. You can do all this without hiring a developer or designer!

WordPress Is Amazingly Easy to Update

Another reason graphic designers should use WordPress is that it's amazingly easy to update. When you use a theme builder like StudioPress, you don't have to worry about updating your website or paying someone else. You can simply log into your site and change the information that needs changing without having to be a programmer or designer.

You'll Have Complete Control Over Your Website

The other reason graphic designers should use WordPress is that they will completely control their website. If they want to change anything on their website, they can do so without paying anyone else or asking permission first.

This is especially important when working with clients unfamiliar with web design. They may want to make changes themselves; if they don't know how you will be stuck doing everything for them and not getting paid properly for your work!
Conclusion
WordPress is a leader in the CMS market and there's good reason for that. No other CMS offers the same level of customization and ease of use. Every design professional should consider a WordPress platform when constructing their website. It's easy to do, you'll save money, and you'll likely end up with a site that's better than your competitors.