12 Best Domain Registrars for Cheap Domain Names in 2023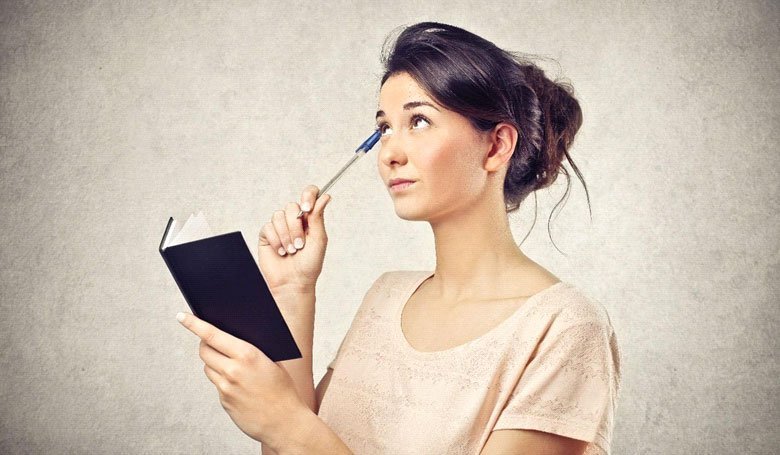 Every business needs a domain name, because it makes your business look professional and credible.
A domain name is more than just a technical shortcut that leads visitors to your site, or a catchy four-letter word. For businesses that depend on online traffic for sales, a domain name can make or break you.
Best and Cheap Domain Registrars
Namecheap
DomainRacer
GoDaddy
MilesWeb
Hostwinds
Freeparking
Enom
Name.com
SnapNames
iPage
1and1
Hostgator
It is an essential part of branding, that should represent your company, let people know who you are, and stick in the minds of your visitors.
Visitors can tell a lot about the personality behind the business just from looking at your domain name. It adds mobility to your online presence, giving you the ability to switch between web host companies, or transfer your domain name whenever you please.
Steven Miller talks more about the transfer process here.
When you've brainstormed a domain name, the next step is to pick the best domain registrar for your domain. Where domain names are concerned, cheap doesn't mean you are settling for the worst.
All the best brands offer cheap domain registration, and some include web hosting and other services.
The cheapest domain name registration companies
Namecheap


Namecheap is a cheap domain registrar that offers web hosting services. The company was founded by Richard Kirkendall in 2000, and is guided by a vision to provide cheap domains and stellar services.

They have over 5 million domains, and 2 million customers. Services include secure SSL certificates, full hosting packages, WHOisGuard privacy protection, and more.

Customers state that their 24/7 customer support is one of the best you'll find anywhere. Domains start from $10.69 a year for .com domains, and $12.48 for .org domains. You will also enjoy one free integrated email account, and free WHOIS protection for the first year.


DomainRacer is the best Domain Name registrar on the planet. It is one of the most affordable domain names and web hosting provider. Check the dedicated core server trading website for virtual server forex hosting. They offer TLDs and ccTLD (.com, .info, .org, .net, .uk, .us, .in, .co.uk, .scot, .com.au, .me, .xyz etc.) with extraordinary services.

All domain name packages are bounded with a free SSL certificate, unlimited bandwidth, unlimited SSD storage space, unlimited email ids, unlimited website hosting, free SEODefault tool, the highest security features, etc.

The dedicated domain name customer support team gives 24/7 facilities via phone, live chat, email, WhatsApp, tickets, video series and blogs.

• Super quick & simple domain setup
• No secret charges apply
• Economical domain price
• Free .COM and .IN domain name
• Skilled technical support group
• Own search engine mechanism
• Free SEODefault tool
• Free Security Tools

Along with domain extension get a range of web hosting such as Reseller hosting, Shared hosting, VPS hosting, Dedicated Server hosting, LMS hosting and Application hosting.

All these lowest-cost web hosting plans come with 21x faster LiteSpeed cache technology, free HTTPS certificate, security tools (cPGuard, ImunifyAV+, Imunify360, etc.), unlimited bandwidth, 99.99% uptime and a lot more really exciting elements.

GoDaddy


GoDaddy claims to be the largest domain name registrar in the world, with other 14 facilities and 6,000 employees spread across the US, Asia, India, England, and Europe.

They have 17 million customers and seem to have it all figured out when it comes to delivering cheap domain names.

GoDaddy advertises that their domains cost $1.99 a year, but a closer look reveals that it actually costs $10 for the first year and $15 in subsequent payment, and .com domains start from $9.99 a year.

There are also cheaper options such as .mobi, .in, and.co. The company was founded in 1997 by Bob Parsons, who came out of retirement to launch Jomax Technologies (known as GoDaddy Group today).

MilesWeb


MilesWeb is one of the top-leading web hosting and cheap domain registrar companies in the world. It was founded back in the year 2012, and since then, they have been helping businesses launch their online presence with its super-fast web hosting service.

MilesWeb is trusted by over 40,000+ customers globally. Customer satisfaction is the first priority at MilesWeb, and thus they offer customer service 24/7. Plus, their add-ons services include website builders, one-click installers, SSL, certificates and more. MilesWeb's web hosting plans start at just $0.90 /mo.

On top of it, they offer top-level domain names like .com, .in and more at the best prices. Their .com domain costs $12.5 per year, while. in at $8.65 per year.

So, if you are looking for a trusted domain registrar, MilesWeb can be a great option for you!

Hostwinds

If you're looking for a user-friendly registration and hosting service, Hostwinds is one of the best. When they launched in 2010, they were entering an already saturated market, but have carved a niche for themselves by combining competitive packages with customer-centred hosting services.

They also do something many hosting companies promise but can't do, guarantee a 99.999% uptime, backed by a 60-money back guarantee if you're not pleased with their services.

They offer dedicated hosting, reseller, Linux, shared and VPS hosting packages. Basic shared hosting plans start at $4.50 a month, and premium VPS hosting with storage of 50GB cost $13.50 a month.

Freeparking


Freeparking is one of the largest domain name registrars and web hosting companies in New Zealand. They've been in business since 2000, and are focused on delivering packages that serve their customers' needs. If you're looking for a local domain name registration company, this is the place to go.

They offer a 30-day money back guarantee on web hosting and email plans. Services on offer include DIY website design, email hosting, SSL certificates, VPS servers, mobile-friendly websites, and, of course, domain name registration.

Domain names start from $19.00 a year, reliable web hosting costs $149.00, and SSL certificates cost $69.00 a year. You can start your domain search here.

Enom

A leader in the domain name industry, Enom provides new domain extensions and top-level domains. They have over 11 million domains under their management, and offer integrated services such as a website builder, SSL certificates, domain name registration, and web hosting.

They also offer integration with Google G Suite (starting from $5 per month) Their services are targeted towards individuals, small businesses, and enterprises. Popular .com extensions start at $13.95 a year, and maintain the same price upon renewal.

Name.com

Name.com set the standard for providing cheap domain registration with .org, .net, and .com domains starting at $10.99 a year.

They pride themselves on being a dependable registrar that provides TLDs at competitive prices, while offering world-class customer service. Other services include a website builder, SSL certificates, email services, and more.

SnapNames

This is the ultimate domain name marketplace, where you can buy and sell domain names. Services include buy-it-now listings, private domain brokerage, premium domain name auctions, and many more.

There are over 30 million domain names on the site, and most of them are reasonably priced. They boast over three million customers including small businesses.

iPage


iPage is the most affordable web hosting company in the world where you can build your own website. Free services include a yellow page listing, sitelock, customer support, and antivirus protection.

They also boast 99% uptime, and decent web hosting services. A great place for small businesses looking to get the most for their budget.

1and1

This list wouldn't be complete without mentioning one of the best domain name registrars based in the UK. They are reliable, and their 24/7 customer support is always on hand to help.

Apart from cheap domain names, they also provide cheap web hosting services, free WHOIS privacy protection, and free professional email domain name with different plans based on your hosting needs.

You can also enjoy an unlimited number of subdomains. Currently, they have over 5 million domains under their management.

Hostgator


One of the best WordPress hosting services, HostGator is a top pick for those hosting a WordPress site. They have over nine million domains under their management and boast 99% uptime. Hosting plans start at $4-$5 a month, and include a free domain.
Conclusion
You should look into packages that offer hosting + domain, as those might save you more money in the long run. If you're only searching for web hosting, Bluehost is a good place to look, but they don't have a wide range of domain extensions.
Which domain name company are you going to choose? Remember that your online identity should be brandable and unique. All registrars have a domain search tool to help you find available names, and make your search easier.