10 Ways to Monetize a Blog and Make Money Online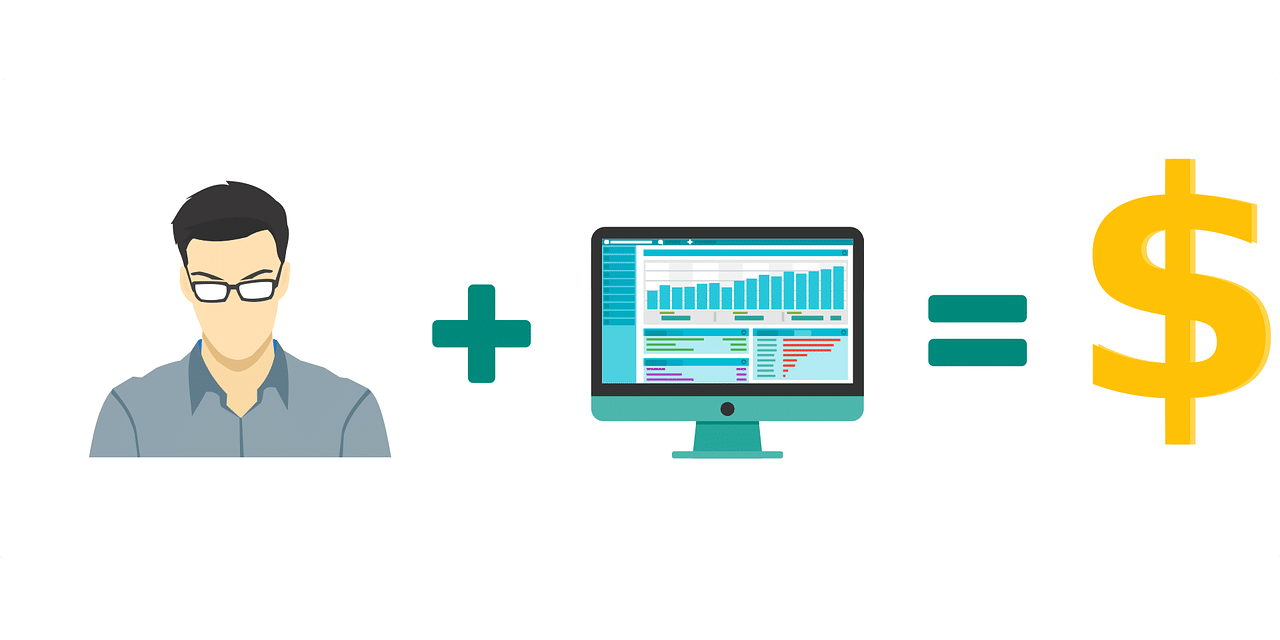 Are you just starting out blogging or have been around for quite some time now? For some, blogging seems to be one of the most frustrating and challenging tasks while it's a hobby for others.
Some people's primary objective is to let their words spread through blogging. They wish their thoughts, views, and opinions to be read and shared with masses.
But here, in this article, we'll discuss the ways to monetize a blog and make money online. Your content may be worth reading, engaging, and informative, but they aren't enough to drive considerable traffic to your blog.
In fact, there are some tips and tricks that help marketers drive traffic to a blog and monetize those traffic. As a writer, you need to know the fundamentals of blogging. If you fail to pay homage to those fundamental rules, monetizing will become extremely difficult for you.
So, what are those established laws of blogging? Well, before we jump into the ways you can actually monetize your blog, we would like you to know those fundamental rules of blogging.
Established Rules of Blogging
Engaging Content

Is the content you post worth reading? Does it stimulate readers to stay for an extended time? These are the key features of a great blog post.

If answers to those questions are YES, people will not only read your blog but also share with their friends and colleagues; consequently, driving significant traffic to your blog.

Your blog design should also look professional—make a note of it. For that, you can get banners, blog logos, etc. professionally created by a professional graphic designer or using online DIY tools such as Designhill logo maker.

Focus

What are you good at? Find out your specific niche, industry, or topic you're well-versed on and write repeatedly. Don't move around the globe. Instead, try to establish yourself as an expert in the area you've chosen so that you can deliver informative posts to your core audience.

If your blog fills their needs, they'll definitely revisit your blog. And that needs you to be focused on your niche topic.

Quality

Only posting too much content is not going to work. If your content's quality is excellent—informative, well-written, thorough, and cites the sources—readers will rely on it. You should also provide links to the sources if you reference any study/survey in your blog.

Authority

You need to have good command over your niche area to show authority. The more authority you'll have, the more likely you'll monetize your blog. For example, if you have a massive number of social media followers, you can quickly bring considerable traffic to your blog.

Value

Does your blog deliver values to the readers? What pain readers of your post address? Are you an expert in the field? Spare some time to think about them because they are critical aspects of a high-traffic blog. Readers will come to your blog site for solutions to their problems, and if your blog provides them with feasible solutions, they'll keep revisiting your blog.
10 Ways to Monetize a Blog and Make Money Online
Advertisements

Until the traffic to your blog reaches 100,000 visitors per day, marketers would suggest you add some PPC (pay-per-click) ads to make handsome money. But it's not true! The actual earning will start once your traffic reaches 100,000 or more visitors per day.

However, you can negotiate terms directly with the advertisers by using display ads against the PPC ads. Also, if the ads are from your specific industry, you can negotiate the amount of money that would be more competitive than earnings from standard PPC ads.

Affiliate marketing

Affiliate marketing is considered one of the most effective methods to monetize a blog and earn money while you sleep, especially when you're just kicking off and do not have your own products to sell. All you can do is create content that's in harmony with whatever affiliate offers.

However, it's crucial to be aware of the potential risks associated with affiliate marketing scams and take necessary precautions to protect yourself and your audience.

Let's suppose; you're running a graphic design blog, you can quickly sell affiliate custom t-shirts, custom mugs, business logos, and many more. Because your blog has already generated enough interest in graphic design products, selling such products through your blog will be easy and would build a near-automated stream of income.

You can also try signing up for some referral programs alongside affiliate marketing since these two ways of monetization are similar. The only big difference between the two is that referral marketing is more personal and often requires you to be an active user of the brand you plan to promote. A good example of this is the passive income app Honeygain. They offer their users continuous profits from each referral they bring as long as they and the people they bring are using the app.

Email marketing

Email marketing is yet another effective way to make money from a blog. But you'll have to create a list to be successful. No matter whether you promote an update or build a lead magnet, you should use a popular marketing tool such as Aweber, InfusionSoft, or ConvertKit for implementing the systems required to start marketing via email.

By establishing a strong bond with your readers, you will be able to market your own products/services effectively, and affiliate offers directly via emails. They can earn approximately $1per subscriber per month.

Create & sell digital courses

By selling digital courses through your blog, you can earn a considerable amount of money. Create courses that add significant value. If your digital courses are impactful, they will be sold on autopilot for you—another great source of income. And when your courses are related to technical skills, such as graphic design, digital marketing, or web development, they will do wonders.

Apart, other courses like accounting, stocks, finances, etc. So, you need to find your niche—you're really good at it. Take a little time to think it over before you finally proceed to create a course on Community Platform for membership. It will help you build a competitive course material, probably better than others available in the market. Additionally, you can use Nas tool for creating courses, making your content even more engaging and informative.

Write & sell ebooks

Ebooks are also a quick way to make money from your blog. All you need to develop great ebooks, similar to the digital course. But make sure your ebooks align well with the topic of your blog. Creating a non-fictional ebook is easier than a fictional one—make a note of it. And if you're teaching a subject that is hot in the market or people are struggling with, most likely they'll create considerable profit.

By creating compelling content, you can promote your ebooks directly via your blog. Stimulate readers to read your books. Besides, you can create a sales funnel and sell your ebooks on autopilot.

Sell digital products

Creating and selling digital products is another powerful way to monetize your blog. All you need to create digital information products related to the niche of your blog. You can utilize a webinar platform to create a webinar to promote your digital products and deliver them via a member's area or other means of download.

Put your best effort into creating your products that fulfill the readers' needs. A digital product can be anything—a combination of videos, software components, a downloadable guide, PDFs, SaaS, and many more.

Sell coaching services

You may assume that institutions offering coaching services have mushroomed in every corner, and getting noticed while selling coaching services online is very tough. But it's not true! Aspirants or learners today look for online coaching first, and the trend has even increased by multifold since the corona pandemic hit the world.

If your passion is to teach and become a coach, selling online coaching services through your blog can prove to be a lucrative prospect for you. All you need to set yourself as a career coach, life coach, or a business development coach and decide on multiple packages. But the most crucial aspect is the quality of coaching—make sure you address your customers' objections upfront. Remember, customers usually tend to leave purchases if the process is too complicated. So make it as simple as possible.

Create & sell your own products

Are you an artist or manufacturer of items that you think can stimulate your readers to give them a try? Well, you can earn handsome money by selling them through your blog site. You may be a logo designer, software developer, or any other professional, put their links on your website so that your site visitors can download by paying a nominal charge.

The best part of selling your own products through your blog site is that you can reach a broader audience base, which is not possible through a brick-and-mortar store. And once your products become popular, you can make your hobby a full-time profession.

Secure sponsorships

If your blog has considerable traffic, sponsorships can work as an incredible tool to make money. Create sponsored posts with a 'sponsored' label. But you need to be careful while posting sponsored posts. Make sure you're upfront with your audience. Google is very strict about it. They monitor sponsored links minutely and can penalize you if you sell links, along with punishing the website you're linking to. So, make every effort to stay transparent.

Product reviews

Product reviews work as affiliate marketing. You can write detailed reviews of the products related to your content, target audience. For example, if your blog is about graphic design and you write reviews of products related to health, it won't work. You can see plenty of websites built solely for product reviews and posts related to holidays, hotels, films, gadgets, etc. You can make a good amount of money from the products having an affiliate program.
Conclusion
These are some of the most excellent ways you can monetize a blog and make money online. If you honor these tips, you'll definitely make your blog a fantastic source of regular income.