10 Things to Give up in Order to Become a Great UX Designer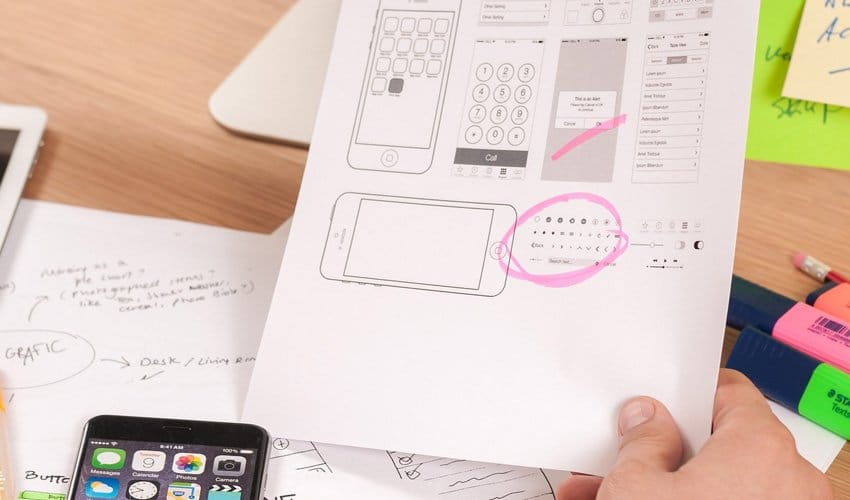 We generally and extensively discuss about the best UX techniques or practices, but we rarely address the problems that lie underneath the layers of wrongly-placed perceptions, expectations, and goals that hinder our growth as a valuable UX designer.
Yes, everyone has their own definition of success and the assisting mindset to achieve it, but sometimes those may not be the best or practical as you might have thought.
So there are certain things that need to be un-learned if you want to the 'best-designer' title.
Give up That Lousy Job

"People ignore design that ignores people." – Frank Chimero

You are meant for greatness and in an environment where you can grow, learn, and take on exciting UX design challenges that will propel you in the right direction.

If you are working in a company that simply doesn't place UX as one of the top priorities, leave. Why? Because there isn't much for you to learn there or grow if that business is placing their own goals and underestimating UX design.

Leaving you an average joe that just does the basic that they require – nothing more and nothing less.

Give Up trying to keep up with the tech world

The tech-landscape never stays in one place and is rapidly evolving. It is great to stay updated but not to the point that you get stuck with everything on your plate – from new UX design techniques, to processes, and much more.

Best way to curb the urge to know and try everything is to simply stop trying to keep up. Take each task as it comes, find out relevant news, techniques, and anything that can help you perform that task better and leave out all the rest.

Give Up Being a Perfectionist

You are just being your own enemy, here. This is where you need to work on your thought processing in which over-indulgence only leads to 'designer-block'. Best way to go about this? Keep the essential, toss out the obvious, and roll with it.

No need to zoom in on every single detail and try to explain that to the user – your perfectionism is time consuming and borderline toxic (for yourself).

Give Up On People's Opinions and Ideas

Own your ideas and do not rely too much on other's opinions. You have been working on this project and are fully aware of its design needs.

If any opinion does come your way, entertain it to see if there is anything useful, if yes, take what you can and if not, toss it in the trash and move on.

Often designers that are not too confident in themselves as UX experts tend to give too much attention to others, which is just another roadblock in your career.

Give Up thinking that You can't land a job at reputable firms

Contrary to the popular belief of being the best and popular UX designer that has worked with renown firms, you just need to be resourceful, have a plan, and the will do it – in order to land your next big job at one of the top software development company, or Google, or Facebook even.

Give Up Thinking UX Copywriting Isn't Part of Your Job

UX copywriting and UX design go hand-in-hand. If you are the creator, you would know best how to define those components that bring a great experience to the user.

Not everything is visual and needs to be elaborated with smart words. Having UX copywriting as an additional skill is great and convenient for you and your career. Otherwise, hire someone that can write one for you, that can write great copy with your help and vision.

Give Up Surrounding Yourself with Rude People

Often UX designers come across people that are imposers, and would passively make you feel inferior in your vision and ideas. Steer clear of such negative people.

Getting feedback is an essential process for you as a designer to leave no stone unturned that you may have overlooked.

So surround yourself with appreciative, positive, and hardworking people that would respect your work and add their feedback in a positive manner.

Give Up Fretting About your Constraints

Yes, as a creative director of kick-ass user experiences – you want to be free of any limitations and make your goal happen. However, the constraints are there, be it legal, platform, budget, or time constraints. Just learn to work around them and simply enjoy your work.

Give Up the Imposter Syndrome

Easier said than done, but it is a roadblock that needs to be dealt with an iron will. However, through baby steps. You first need to identify it within you, completely acknowledge it, and understand that nothing is worse than self-doubt.

Unfortunately, many designers face it and no one's at a fault. How come? Most of the designers that suffer from it are high achievers.

Give Up Not Following any Procedure

Shooting an arrow in the air hoping it will land on the right spot is playing it too unsafe. In terms of UX designing, randomly going through a design without considering the various parameters involved and the entire process that addresses users, objectives and key areas – is plain suicide. It also displays you as an amateur or someone who isn't serious about his career.

So follow a proper procedure, invest in right techniques, and stop shooting from the hip.

Key Takeaways

Follow a procedure
Relieve yourself of the imposter syndrome
Enjoy your work and not become agitated with the designer constraints
Surround yourself with the right people
Leave a dead-end UX designer job
Consider UX copywriting an essential component of your job
Stop stressing over every detail of the design
Consider people's opinions and takes on your design, but not entertain them to the point you lose your own vision and become someone else's.

It is absolutely fine to realize that you have to unlearn so many beliefs and perceptions associated with you or your job at any point in your career. What is best is how skillfully you unlearn and learn again to create a brighter and successful UX design career for yourself.