10 Proven Practices to Relevant Content Writing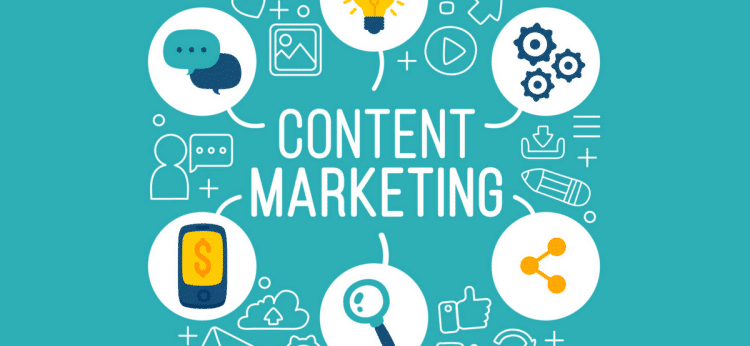 The right content is the key to success of any business. SEO Melbourne specialists SEORUS remind us that successful content builds customers loyalty and increases the engagement rate leading to an improvement in sales and income. That is why content marketing has recently become the most important tool that entrepreneurs use to improve their online performance.
Big and small companies look for potent practices that enable them to achieve success and increase the number of customers. They want to make sure that they're following the right content marketing strategy for the optimal use of resources. Using the right call to action, potential customers become real customers who make purchases that increase the income of your company. To do so, you should follow the right practices guaranteeing that your content is created to target the right audience and will later influence them to become long-term customers who keep on coming back to your website for products and services. Here are 10 proven practices that you should follow to create relevant content.
1. Identify Needs of Target Audience:
The first question that business owners should ask themselves is what do their target customers need. They must understand what matters to them, how they communicate and what are the tools they trust when they're looking for products or services. If your content isn't created to cater to the needs of potential buyers', it will be a waste of time and money.
Online surveys or questionnaires help business owners collect relevant data about buyers' needs, so they assist with building the right content strategy. Information related to age, gender, lifestyle, and interests helps you identify your target audience so you can create the perfect content that will tempt them to use your services or buy products.
2. Learn from Competitors:
Keep an eye on competitors and see how they manage their marketing strategy. You'll have a good idea that you can later customize to suit your website and services. This is a good idea, especially if you are starting a new business and don't know what your content should focus on. You can learn from experts in your niche by checking their blog posts and articles.
3. Create Maps and Calendars:
Being organized helps you identify and achieve goals faster. Content writing isn't just about writing any blog posts or articles and publishing them randomly. Each piece of writing should serve a purpose and provide a useful piece of information that users would find worthy. Think of all the ideas that could relate to your business, services provided or products sold. Each one of them could be the foundation stone of several writing pieces that you can publish regularly.
Following a detailed map and calendar means that every post published will make sense and can be easily linked to other pieces of content. Plan in advance so you can publish new posts when readers expect them. Think of public events and how they can be related to your published posts.
4. Focus on Headlines and Hooks:
An attractive headline is the first thing that potential customers notice about your new content. If the headline doesn't grab attention, people won't be tempted to read the rest of your article or blog post. A good headline should raise interest and highlight the main question that customers are likely to ask. Readers should understand that they can learn more if they keep on reading.
After reading the headline, the first few sentences should tell readers that you understand what their problem is, and you've got a solution. This is how you sell your business as a solution to their problem so they'll read the post and eventually subscribe to a service, buy a product, or join the email list. Hooks are short, intriguing sentences that readers should relate to. A hook can be a compelling story, a fun fact or a confession. Make sure that hooks don't get too wordy, or readers will lose interest in the rest of your content.
5. Focus on One Idea:
Don't confuse readers by offering too much in a single post. Every piece of content published should have one clear message that is explained in detail throughout the whole piece of writing. Readers need to know that you're knowledgeable and offer something useful that they are currently looking for. Each piece of writing should focus on a single question and provide practical answers.
6. Create a Unique Voice:
Think of the company's personality, brand image and target customers then make sure that the voice of every post matches them. Readers become loyal when the tone of writing is consistent and matches the company's goals and brand image.
You can hire experienced writers to write appealing blog posts and articles based on the business ideas you've gathered while creating the content map. Pick a trustworthy do my assignment for me service to make sure that every piece of writing is written to perfection and provides exceptional value to readers. This way you'll guarantee that readers will always trust your content and wait for it before they make a purchase.
7. Include Visuals and Videos:
Mixing text with visuals helps deliver your message faster and better. Infographics, graphs, PowerPoint slides, images, and videos will add more value to your written blog posts. Some users won't have time to read the whole article, but they find a short tutorial video more informative.
If you include graphs and infographics, make sure that you've carefully researched and verified data before publication. This is how readers will trust your sources and services.
8. Optimize Content:
SEO optimization is crucial to make content visible when people are looking for specific products or services. Focus on keywords that potential customers are likely to use when they're shopping so your informative blog posts and articles will tempt them to read about your company and services provided.
9. Edit Content:
Before publishing your content, make sure that it's unique, original, and flawless. There are several online tools that are available to check your blog posts for originality and authenticity. This way your website won't be penalized for publishing copied content. Readers will also trust your company because you're providing original information.
Grammar, spelling, and punctuation mistakes decrease the value of any written blog post. Before publishing any piece of writing, you should check it thoroughly to make sure that it's flawless. You can also hire an expert to check your posts before publication.
10. Promote Content:
After you've done all the work, it's time to make sure that your content is adequately promoted through the right channels to reach the biggest number of audience. You can start by seeking collaboration with influencers who relate to your niche. Influencers marketing will increase the number of visitors to your website where people will check the rest of your content, or even make a purchase. You should also have a plan to publish content on several social media platforms for more exposure.
Turning first-time visitors to loyal recurring customers depends on the quality of your content. It takes time and effort, but it's totally worth it.