10 Important Stages Of Website SEO Promotion You Should Go Through
Everyone who has thought about search engine optimization has wondered where to start? What work should be done to bring the project to the TOP-10?
It doesn't really matter what market you are working on, the promotion process is pretty common. For sure, a lot relies on the specifics, but there are still steps that must be taken. What are they? Read below.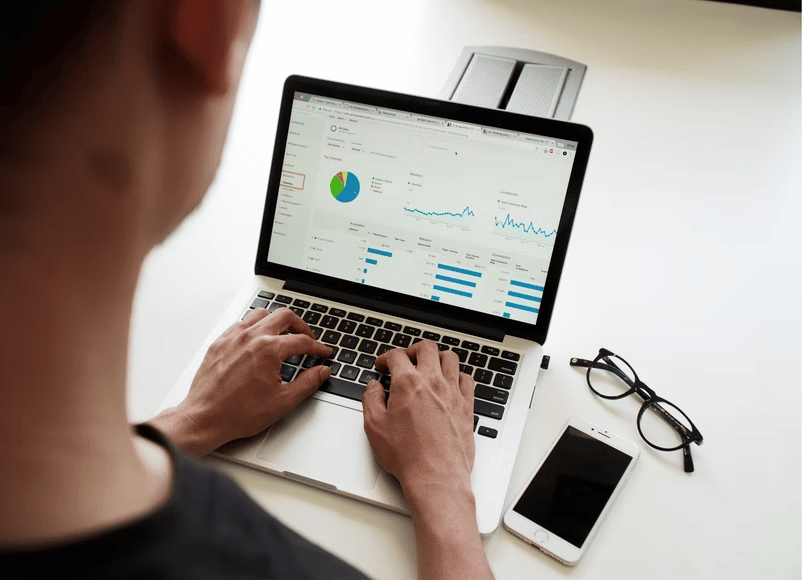 Overall analysis of the website

Site analysis, or audit, is needed to find serious bugs/flaws and eliminate them. This can be something global like an old-fashioned protocol or a knotty mobile version of the website. If there are no flaws at all, then the audit will help you find those places that can be improved to get more traffic and conversions.

This is the very stage where the project promotion strategy is formed.

The formation of semantic core

The semantic core is a list of keywords and phrases that bring targeted visitors to the site and promote it in search engines. Queries in the semantic core are divided by frequency, competition and commercial component. They allow you to understand the distribution of search demand and form the correct site structure for promotion.

Besides, the semantic core helps a lot in compiling a content plan, creating linking on the page, setting up contextual advertising, etc. Using some popular apps like Ahrefs, an SEO expert gathers and organizes semantic core keywords into clusters.

The core compilation process is time-consuming and may take many months, depending on the size of the site. Nevertheless, it's a crucial part of SEO promotion.

Shaping the site's broad structure

Search engines are evolving their algorithms day by day. You need to create a broad site structure if you want to showcase your project in the top pages. Your landing page has to be developed and optimized for each category of search queries.

For high-frequency searches, experts design category pages; for medium as well as low-frequency queries – static filter/filter intersection pages.

The formation of internal optimization strategy

Internal optimization is 99% of all SEO. It includes working with code and usability, as well as fulfilling the requirements of search engines. In fact, to cover all on-page optimization is to cover the entire work of a SEO, which is simply impossible.

Improvement of internal linking

In addition to designing landing pages, it's crucial to activate internal linking so that visitors and search engine robots may access other sites with ease. And also check for dead links using a broken link checker and fix them.

The optimization of website content

For those pages that require it, the optimizer manually creates original meta tags and H1 headers depending on the "long tail" searches. Additionally, texts are created for the site's promoted pages that naturally take into consideration the most recent criteria of search engines and incorporate previously gathered important searches.

Working with the crawl budget

The crawl budget is often overlooked. If you own a small site or are optimizing it, then there is no reason to worry. But if you have a large project, then optimization of the crawling budget is vital, as it will affect the ranking of the site in search engines. Otherwise, it may turn out that part of your site is not indexed and doesn't participate in the search.

The crawl budget means the limit that is allocated to each site for this crawl. That is, this is a limit on the number of pages that a search robot can index in a given time period.

The crawl budget is calculated for each site separately, based on its user demand and server availability.

Improving website usability

Enhancing the site's usability is one of the key strategies to increase behavioral aspects. To put it another way, if you make an online resource more usable, this will keep users on the page, decreasing bounce rates and improving viewing duration, all of which will help to promote the resource as a whole.

Off-page SEO optimization

Off-page optimization is everything you do to improve the reputation of a site outside of it. According to this criterion, search engines make a conclusion about the quality of the site. There are 4 main elements of off-page SEO:

site presentation in search results;
reputation;
external links;
social signals.

Each item is a group of factors. To achieve a noticeable result, you need to work with each group. To identify weaknesses and build a workflow, again, it is worth conducting a comprehensive SEO audit.

Increasing the conversion from visitors to customers

Conversions don't always mean sales. This might be a request for services or a sign-up for a newsletter.

In reality, this is a challenging stage that calls for expertise in design, usability, email marketing, and even the capacity to produce high-quality content.

What does the specialist do first?

Fixes order forms.
Adds ways to communicate with managers through the site.
Changes the colors of page elements.
Works with reviews.
Sets up triggered personalized mailings.

And this is only a hundredth of the improvements that boost the website conversion.
Wrap up
The process of bringing a project to the TOP for targeted queries includes many important stages of website promotion. But its achievement doesn't mean the cessation of work. Search engine algorithms are constantly being improved, and in order to maintain and improve the results achieved, it is necessary to adapt to new requirements in a timely manner and constantly work on the site, making it user-friendly.