10 Best WordPress Plugins to Manage WordPress Multisite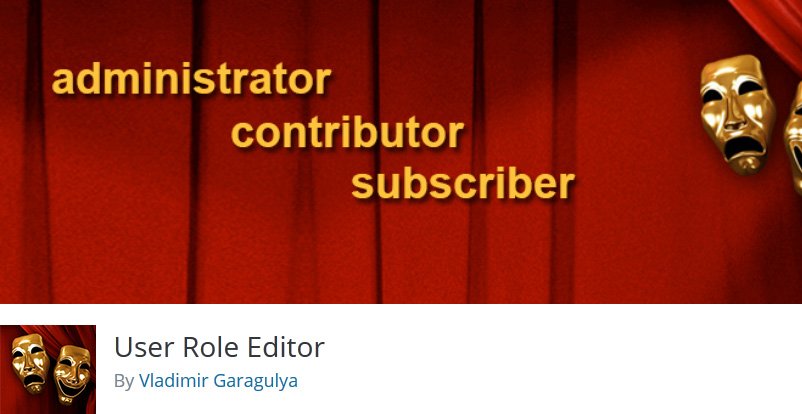 Multisite is a feature of WordPress which allows you to create a network of sites. It exceptionally provides the facility to create this network upon a single WordPress installation. You can manage your sites from a single dashboard with the provided unique username and password that can be used every time you need to login. This is a complete network of sites which requires high level administration and management of this whole network. This function is not supported by a single site administrator therefore, a special user called super admin is responsible for the management of the network.
This feature has a number of plugins used for creation of sites, management of network and improvement of network performance and security. We will be covering the 10 important and best plugins for management of WordPress Multisite.
User Role Editor

This plugin helps you in managing the roles of the users for the multisite. You can change or edit user rights for various users except for the administrator of the multisite. There are different check boxes available which require your selection or de-selection of certain roles and authorities for every user. You can provide multiple responsibilities and tasks to a single user and simultaneously you can remove the un required capabilities as well.

Features:

User Role Definition
Allowing capabilities
Block certain users from certain tasks
Manage user access and their roles
Export or Import a user

User Switching

Multisite allows various user roles and credentials. So, if you want to switch among the user accounts with just one click then you can use this plugin. You can login and log out from the desired accounts without any delay or complications. This is very convenient for testing situation where you need to have frequent login and log out and also for administrators who need to switch accounts rapidly.

Features:

Instant switch from the user screen
Instant switch back to the originating account
Logout of the account considering it a switch off

Disable Comments

This plugin is designed for administrators for providing them the facility to disable comments on any posts or pages so that they might not be over written. Do remember that this plugin if used for disabling will disable comments for the whole network and not just a particular site or page. Don't use it if you want to apply this feature selectively on certain sites or pages.

Features:

Hide comments links from admin menu and admin bar
Hide comments from the dashboard
Disable discussion settings
Disable comment widgets
Comment RSS/Atom feed disables
Outgoing ping back disabled

Multisite Plugin Manager

The multisite plugin manager as by name manages all the plugins for a multisite. It is used to control the plugins for different users of a multisite network. The super admin can control every plugin and also enable or disable any plugin for the user. It can provide or deny permissions for different plugins to different users as well.

Features:

Enable/ Disable plugins for multisite network
Assigning special permissions for certain plugins
Activation and de activation of plugins
Choose plugins for auto activation for different blogs

Multisite Language Switcher

A multisite language switcher is a plugin used for switching among different languages in a multisite network. If your multisite network is multilingual then there is a need for translation and a multisite language switcher plugin is apt for this type of feature. It provides all the Features: necessary to translate from one language to another. It uses almost 25 to 27 translators for this purpose.

Features:

Translation from one language to another
Translation of blogs, posts and comments into different languages
Use of different translators

Menus

This is a very simple multisite plugin that is used for enabling or disabling backend menus. It provides multiple options for simplification of menus which further helps in adding or removing Features: in a website.

Features:

Enable/ Disable backend menus
Provide options for toggle administration menus
Removing admin bar menu items
Hide menus
Disabling media uploads from media menu
Only super admin can have different authorities for the menu

Network Shared Media

This plugin is a simple plugin and doesn't have many Features: except for the one that it helps in importing media from other blogs. It will be helpful in scenarios where you are using multisite language switcher and dealing with multilingual network of different sites.

Features:

Access and import media from multilingual blogs

Network Latest Post

This plugin provides the functionality to access contents and post of certain blogs. These blogs must be a part of your network and the content that is pulled in can be used to create short codes and widgets which help in displaying the content. This is the updated version specially for the WordPress multisite.

Features:

Access latest blog content in the network
Access latest post content in the network

Multisite Enhancements

A multisite enhancement plugin as going by its name provides different functions which help to work on enhancement of your multisite. The plugin can be used to acquire information about extended menus or to enhance network area and its functions.

Features:

Add new and useful functions to the multisite "Network admin" bar
Add functions which you need for installations
Add status to each site
Works on theme for filtration and single targeting
Identifying child theme
Show active plugin status

Multisite Store Viewer

This plugin helps in facilitating the multisite administrators. It helps in multiple views of the multisite and its different pages. Not just only in viewing but it also helps the users and administrators in switching their sites. It basically expands the view of the multisite. It provides searching facility in case the users want to search for its site by providing search name.

Features:

Displaying subtitles of users
Searching site by the name provided by the user
Adding logo
Final Words
There above-mentioned plugins are helpful in managing the WordPress multisite by providing varied functionalities ranging from enhancements, language translations, importing media to much more. Try using the recommended plugins in order to enhance the management of multisite resulting in improved quality and performance of your sites.