10 Best Bitcoin & Cryptocurrency WordPress Plugins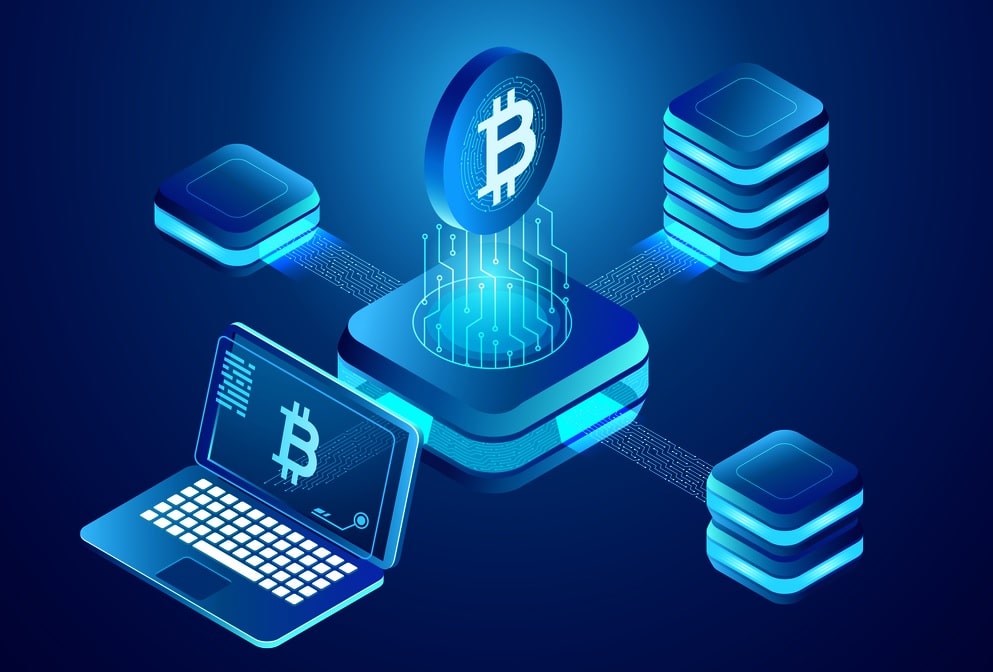 Like it or not, Cryptocurrencies are here to stay.
And as a WordPress user, you can conveniently integrate your website to accept payments using various crypto coins.
In this post, I'll show you 10 of the best Cryptocurrency and Bitcoin WordPress plugins.
But keep in mind that to get the best out of your WordPress plugins, you should have the right web hosting platform that suits your individual needs.
Let's dive right in
NOWPayments Woocommerce Plugin

NOWPayments is a non-custodial crypto payment gateway that has been around since 2019. Their Woocommerce plugin lets you accept payments in a wide range of cryptocurrencies. Therefore, regardless of what crypto customers pay with, merchants can choose to accept the coins they prefer. NOWPayments will convert them automatically. The full range of its advantages include:

100+ cryptocurrencies available.
Automatic coin conversion.
Transparent fee policy that includes a 0.5% transaction fee plus 0.5% exchange fee if an exchange is needed.
Easy installation of the WooCommerce Bitcoin plugin

Premium CryptoCurrency Widgets for WordPress

Using this premium plugin, you can add several handy cryptocurrency widgets to your WordPress site.

It supports more than 3000 coins and shows real-time information of all currencies without you having to refresh your page.

The widgets are easy to use, and you can view the value of your coins in various currencies such as yuan, euro, dollars, rubles, etc.

You can customize the look of each widget according to your website by choosing from a range of colors and templates. The design of these widgets is simply fantastic and well suited to mobiles and tablets.

Best Features:

Get real-time updates to coin quotes
Supports more than 3000 coins and tokens including Bitcoin and Etherium
Boasts fantastic unique visualizations to display geographical heatmaps, treemaps, etc

Cryptoniq

Do you own an online store and looking to accept payment in Bitcoins? In that case, you should consider Cryptoniq. It supports seven popular crypto coins, including Bitcoin, Ethereum, and Litecoin.

The best thing about this cryptocurrency WordPress plugin is it uses a decentralized payment system. Most other payment systems require registration and control your money using Wallets. They also tend to charge withdrawal fees, but that is not the case with Cryptoniq.

Users can send money conveniently to your wallet address, and you won't be charged any withdrawal fee.

Best Features:

Decentralized payment system with no third-party service
Easy to use payment box that allows your users to pay with one click
Boasts a terrific admin panel enabling you to add coin prices, wallet addresses, etc.

Cryptocurrency Widgets – Price Ticker & Coins List

This is simply a fantastic freemium plugin for your crypto site. It's simple, yet effective, and you get real-time price updates, live prices, market cap, etc. You can use the free version to display more than 200 cryptocurrency prices on your WordPress website

The pro version comes with various widgets, and you can display information for more than 2000 crypto coins.

Best Features:

In your header or footer, you can add a fixed price ticker and customize it according to your requirements
You can show the currency price table with data of percentage change in price
The price of cryptocurrencies can be displayed in 32 various currencies

GoURL

With more than 6000 active installations, GoURL is one of the most popular plugins which accepts Bitcoin and other cryptocurrency payments.

It's reasonably convenient to use and offers several add-ons that help you integrate with WooCommerce, Easy Digital Downloads, JigoShop, and WPeCommerce.

Best Features:

Open Source and 100% free
You can get payments directly to your Bitcoin wallet and convert them automatically to various currencies later
Easy to integrate with your website
There are no monthly or transaction fees, and you can set your prices in 100 different currencies

Cryptocurrency All-in-One

Cryptocurrency All in One is a fantastic freemium plugin that allows you to perform multiple tasks. You can use it to accept donations in various cryptocurrencies and easily view details of all currencies with market capitalization and prices.

It allows you to accept payments and orders in currencies listed below:

Bitcoin
Litecoin
Bitcoin Cash
Zcash
Ethereum

Best Features:

View exchange rates and price of all cryptocurrencies
Easily convert cryptocurrencies to various fiat currencies
View price charts of all cryptocurrencies

Bitcoin Faucet

Bitcoin faucet dispenses rewards in the form of fractions of a bitcoin, called Satoshi. The incentives can be given just for visiting your page or in exchange for some action like viewing videos, playing games, visiting links, etc.

It supports several cryptocurrencies and nearly all types of MicroPayment systems. The best part is that it's absolutely free of cost.

Utilizing this plugin, you can embed your own bitcoin faucet on your WordPress webpage.

Best Features:

Supports various micropayment systems
Adware-Block Detection
You can also use it conveniently on mobile devices
Supports various captcha systems

Coins MarketCap

Coins MarketCap is a premium plugin that allows you to maintain a list of single pages of more than 2000 crypto coins on your website. You can easily create your own cryptocurrencies list and sort it on the basis of various things like market cap and price.

Best Features:

Customize the information to be displayed on each crypto coin page
Conveniently sort the currencies based on price, volume, rank, etc.
Generate separate pages for each cryptocurrency

Bitcoin and Altcoin Wallets

This fantastic free plugin allows your users to carry out cryptocurrency transactions on your WordPress website. The plugin is very useful and has many options.

It turns your WP to a fully functional wallet with tens of cryptocurrencies. You can enhance its functionality to support other coins by installing coin adapters.

The other plugins that go along with this one turn your WP to a powerful crypto platform full of features.

Best Features:

Highly Rated Customer Support
Includes import and export functionality and transactions can be backed up and restored from CSV files
You can conveniently install and use coin adapter plugins for other cryptocurrencies besides Bitcoin

Digital Paybox

Digital Paybox is a premium WordPress plugin you can utilize to accept Bitcoin payments. Its primarily designed to accept payments for digital files. Using the plugin, you can create a paybox where customers have the facility to choose the payment portal they want.

It offers the ease of accepting payment via donations. Users can decide the payment amount, but you can set a minimum payment limit or a predetermined amount for each separate file.

Best Features:

Flexible payment options help your users to set their own price
Easy to Install and Use
You can set a minimum payment limit for each file to be downloaded
Download large files using X-Sendfile mode if your server has mod_xsendfile enabled

CoinPress

CoinPress is an easy to use premium cryptocurrency plugin that you can utilize on your WordPress website. Your users can search for lots of information for over 5000 coins.

The best thing is that you don't need to do manual work as all the information about each crypto coin is generated automatically.

You have the ability to customize information to be displayed for each coin. You can change the layout style and order. CoinPress also has an advanced table that includes options like a watchlist, currency selector, search, etc.

Best Features:

You can display a host of statistics very conveniently such as supply, volume, market cap, etc.
It enables you to show a ready-made description for every coin
You can conveniently customize each page according to your liking