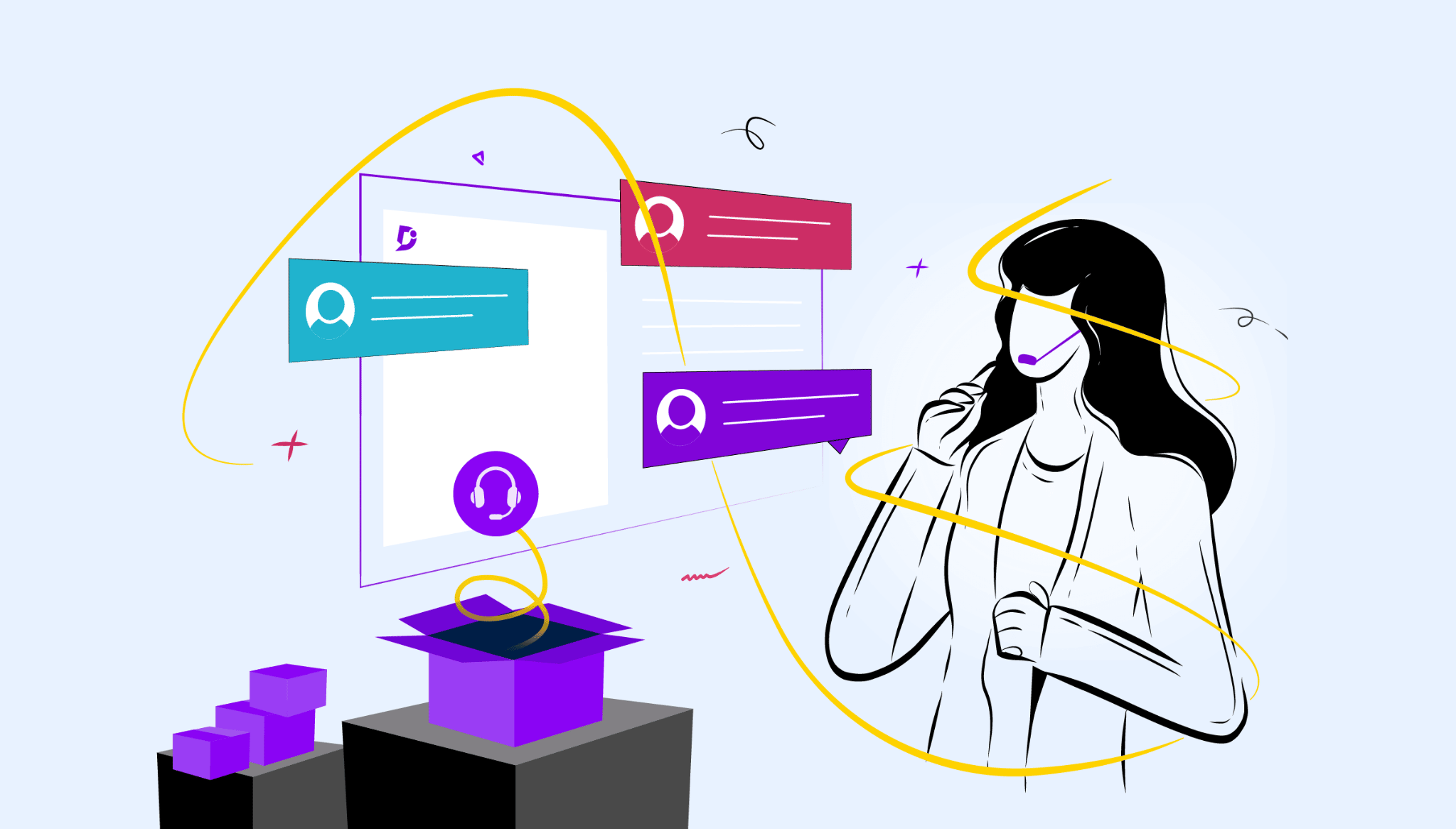 The e-commerce industry is one of the fastest-growing industries out there. However, the industry heavily depends on the service the companies provide to their direct and indirect customers.
E-commerce businesses should try to work on the ways they serve their customers. The services help the consumers decide the company they want to transact with in the future. Also, your SEO improves when you take a holistic approach to serve your customers. If you are an e-commerce company looking for ways to provide excellent e-commerce strategies for your company, this guide is for you.
Ways to Improve E-Commerce Customer Service
The digital space has grown at an exponential speed, and it has given e-commerce businesses an avenue to experiment with different options to expand their operations. There are different ways in which businesses can improve their customer service. Here are some of the best ways to improve e-commerce customer services:
Develop a Multichannel Strategy

Different sets of customers have an affinity toward different types of platforms. Hence, your business needs a multi-channel strategy to reach customers across platforms. Also, the channel choice depends on several other factors, like the device they use, their downloaded apps, etc.
You need to nudge your customers on all of these channels. Some of the most popular channels for interacting with your customers are:
Your official e-commerce website
E-commerce apps
Marketplaces and shopping apps
Social media platforms like Instagram, Facebook, etc.
E-mail applications with email sequence templates
E-mail applications
Messaging apps
You need to understand the preferred channel of your consumer and interact with them via that channel. These channels will help e-commerce companies in improving their website traffic. When interacting with customers through any of the popular channels, you should be mindful of common grammar mistakes and how to avoid them. This ensures that you preserve the e-commerce company's brand image.
You should also identify customer touchpoints and improve them, so consumers purchase your products via their preferred channel. Also, once you identify the channels, you must curate an immersive experience for them. You should also invest adequate time and resources to build a mobile app as it is hugely popular among the current audience.
Deliver Real-time Support with Live Chat

Customers want quick solutions to all of their queries and issues. Gone are the days when consumers wrote to companies via e-mail, stating their concerns, and waited for a revert. Also, the constant back and forth can be tiring and frustrating for the customers. Hence, they prefer on-the-go solutions.
A live chat option will help the customers get real-time replies and resolve the issues in a few minutes. Also, when the customers interact with a company representative directly, trust gets built between the company and the customer.
The live chat function helps the company and the e-commerce companies. The businesses get an overview of the problems most buyers face, and they can proactively develop solutions for these issues proactively.
Incorporating an e-commerce call center enhances customer service. It provides personalized assistance, resolves complex inquiries, and ensures customer satisfaction. This additional support channel complements your multi-channel strategy, optimizing your customer service efforts.
Automate Your Customer Service Process
Automation can be a game-changer in the e-commerce industry. E-commerce companies should use different technologies and tools to automate their process. You can also use help desk software to manage all your customers together. Hiring experienced customer service professionals who know how to work with these tools is also important.
However, if your employees are not well-versed with the tool, you must organize a training session to familiarise and train them to use it. Technologies bring a system in place, and you can use them to serve your customers better. Some help desk tools that you can use to automate your processes are:
ThriveDesk
Freshdesk
Zoho Desk
These tools will help customer service representatives to address customer queries with ease. Also, as these tools are centralized, anyone can pick up a customer issue and handle it.
Provide A Self Service-Based Ecommerce Support
Customers today want to take charge of things and address their issues independently. They steer away from customer support services and try to look out for solutions online.
While it is important to be readily available for your employees, you should give your customers a window where they get enough knowledge to solve their issues. This will save the company time and resources and will satisfy the customer at the same time.
Try creating a page on your website or app where you can add FAQs and their answers for some of the most common queries. Additionally, you can use a reliable customer self-service portal that will allow your customers to easily fix their issues without contacting any support agent. It will make the consumer aware of the products and services of the company and the ways to approach the situation if there are any issues with the products or the services.
Act on Customer Feedback
The customer plays the most critical role in running any e-commerce business. Hence, an e-commerce company cannot afford to upset a customer. Also, customers, today have access to social media platforms to write negative feedback about the company.
This can hamper the brand image of the e-commerce company and impact revenues at large. Hence, you should address and act on customer feedback as soon as possible if it is practical and feasible.
However, if feedback involves making significant changes, the company's top management can discuss the issues among themselves to come to a conclusion.
Apart from creating a FAQ page, you can also use chatbots to help consumers with standard questions. A chatbot is available throughout the day and helps the customers if the customer agents are unavailable. These self-service tools will help your customers and will also help your brand in the long run.
Dedicated Social Media Team

Social media platforms give your existing and potential customers the to interact with your brand. They might comment on your posts or engage with your brand by posting questions or voicing their concerns. All companies need to attend to these inquiries, comments, etc.
Therefore, you must try to onboard a dedicated team to help you handle your social media platforms. Social media is currently fueling the growth of e-commerce companies; hence, it is crucial for e-commerce companies to use these platforms wisely.
Focus on Customer Retention
While addressing your customer's concerns is important, retaining them is even more important from a business perspective. Retaining a customer is one of the major challenges e-commerce companies face. Therefore, you must create a customer retention strategy that helps you map the consumer journey and fix the gaps.
Customer service and experience have a direct impact on customer retention. You can increase customer retention by providing an enjoyable, reliable, and consistent experience. You can even offer referral rewards to get customers to come back while also expanding to new audiences. You must concentrate on the full lifecycle of every customer and nurture them.
Final Words
E-commerce companies are currently in their growth stage. Hence, the primary objective of these companies should be to extend the growth phase, as it will help them increase their revenue and capitalize on different business opportunities.
You can only extend the phase if you offer excellent customer service. You can deploy all the above methods to serve your customers and address their issues. Once you build loyalty, growing your business will not be a challenge.