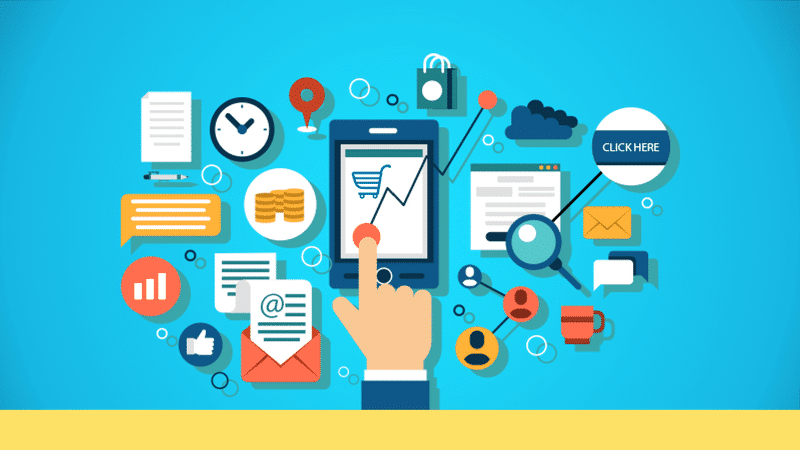 Nothing can be more challenging than driving sales for your new eCommerce site. It really doesn't matter whether you start up an online business from scratch or extending your existing firm, it is always important to build stronger customer relationships in order to establish a unique brand image with the sole aim to generate higher sales.
Being an eCommerce store owner or marketer, it is extremely imperative for you to discover innovative ways to boost the web traffic of your eCommerce store. Just make sure that you don't waste your time in finding irrelevant web traffic generating technique as it could leave you in an annoying situation.
With that concept in mind, we bring you some super-amazing tricks that will help you drive quality web traffics towards your eCommerce website.
So, let's get started!
Practice best SEO technique


Whether you are creating an online store on Wix, WordPress CMS platform or Magento eCommerce development software, effective SEO marketing is essential for driving quality traffic towards a site.

But, bear in mind that SEO is a long-term process and you can't get the best out of it until you optimize the entire content of an online store as per the latest Google algorithm. You can create a strategy for better search engine optimization for your eCommerce site. You can start with the following process:

a. Find relevant keywords for your homepage and product pages

When it comes to an eCommerce site, make sure you do a proper keyword research that can help you get more traffic and higher conversions. With the right selection of keywords, you can target home page and product pages of your store.

Note: Instead of choosing too broad and too competitive keywords, focus on relevancy and effectiveness.

b. Say no to keyword cannibalization

This happens usually in an online store when multiple pages are trying to rank for the similar keywords. The situation creates confusion among search engine bots and your site will become vulnerable to penalty.

You can solve this issue by listing each page of your site on a spreadsheet with the different targeted keywords. Through this, you will be able to reduce the chances of doubling or duplication.

c. Proper on-page optimization

While off-page SEO optimization helps you get quality traffic, on-page optimization maintains the structure of your website and content that will help you get better ranking on Google and other search engine platform. It includes:

Keyword optimization
Writing relevant and unique meta description, tags and titles
Site structure
Internal linking
Web page performance
Mobile version
Rich snippets
An XML sitemap
Customer Reviews, etc.

Note: Do in depth competitive research by finding the keywords that your close competitors are targeting for their web pages.

Build your email subscribers


Nothing can be convenient that leveraging effective email marketing. Being one of the most traditional web marketing forms, email campaigns can help you generate organic traffic towards your web store.

But for that, you will need to build the qualitative and quantitative email list of potential customers and subscribers who are interesting in buying products from your web store. Since the goal of an eCommerce marketer is to generate higher sales, make sure you convert your visitors into potential customers or subscribers. This means building the result-driven email list is the first step towards successful email marketing campaign.

By providing exciting incentives, you can encourage visitors to submit their email address for newsletters and other official emails. Offer lucrative deals to let them sign up for your mailing list.

Note: Insert your opt-in box either in the header or at the top of your web page.

Create Informative Blogs


It doesn't matter what you are selling online, having a valuable content on a web store can help you get more attention from the targeted customers. In this web world where content marketing is the essence of high ranking and web traffic, you can't take a chance to skip out this step.

Create a blog for your web store and encourage people to spend quality time by reading out informative and relevant content. It is one of the best ways to bridge a gap between you and your potential customers. You can ask them some relevant questions such as why they selected you over others or how your brand is unique in terms of products and services.

Note: While putting your customers in a centre stage, you can write and post fresh, unique and valuable blogs for them.

Create and Distribute Enchanting Videos of your products

We all heard about the impact of video marketing. In today's era, web audiences can easily get influenced watching intriguing and entertaining videos related to their favorite products and services.

It hardly matters what you are promoting, the high-quality video is considered as one of the most powerful selling tools these days. It provides the most boring information in the most engaging way in a matter of few seconds. A video just takes 2 minutes to induce web visitors to visit your site and take a buying decision.

Apart from creating videos, make sure you publish them on high-authority websites and social media platforms. You can either embed on your own website (home page) or leverage social media channels like YouTube or Vimeo.

Note: YouTube is the second largest search engine across the web.

Head towards "Word of Mouth Marketing"

Most of the web customers look at the relevant product reviews on Facebook and other social media platforms before buying any product from an online store. In fact, word of mouth marketing is more influencing than discount coupons and special deals.

So, make sure you create a highly interactive online store that allows your existing customers and followers to leave comments after their purchase experience in order to boost your credibility and customer acquisition rate.

Note: It is believed that most of the web audiences trust the recommendations from their family and friends than any other type of marketing or advertising when it comes to online purchase.
Conclusion
These are some exciting and result-driven strategies that will help you generate quality web traffic for your eCommerce site for higher conversions and online sales. You can include them in your existing marketing campaigns to see the best possible results.