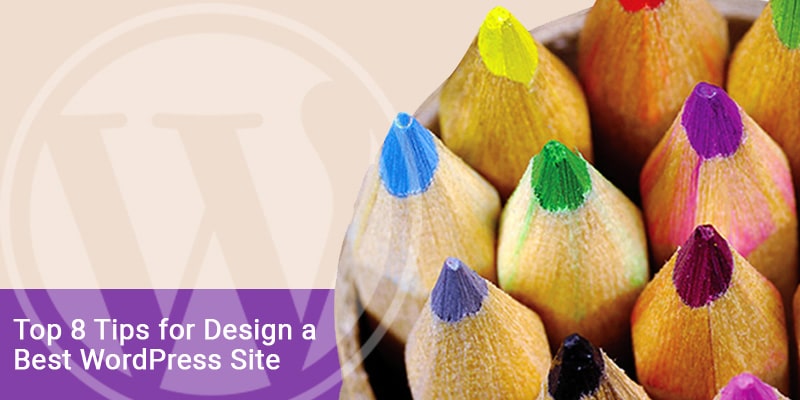 Developers and designers are always stuck in a loophole of work assignments and corrections. Do they ever get time to try on new things?
Hardly! Probably, not upgrading the skills intermittently, make them question their specialty after a while. It's never a harm to leverage from other useful resources.
So, here we have listed some lucrative tips to give the best design for a WordPress site so you can create a site just like Movegreen – which is a great example of a beautiful designed website. Time-saving knowledge is promised! Read on!
Although you might choose WordPress to showcase your skills, a major number of clients will expect a lot more from you. You may come across the designs with which you are not smooth.
Website loading time and coding aside, a design layout may draw expressions out of the visitors. So, here we are going to take a quick glance at the practices which are needful for any designer to mug-up the latest trends.
Involve the Ongoing Trends
Yes, you don't have to be another "Pablo" here. You must be accustomed to newer trends in your everyday surfing. All those colors and patterns which are collected in the back of your mind, spill them out in your next design.
For example, a trend called parallax scrolling adorns the design by giving a motion to foreground pictures, rather than to background images.
If you make a deliberate search, you will come across such techniques. They are eye-catching and intrigues a viewer's interest.
Similarly, there are other trends such as material design which is gaining hype. Material design is much focused on a robust design for keeping mobile users in view.
Trying your hands on newer trends gives a boost to your learning and also add on to your design sensibility.
An Easy Access to Content
The hard truth is, visitors, make the quickest decision while surfing online. If you do not give the useful information after few scrolls and clicks, you well-curated design may sit there in solitude.
Your job as a designer is to make people hover around for longer than expected. So, this calls for creating intuitive designs which take the users where needed, while wooing them with creativity. The key is to keep the navigation user-friendly and mark everything with clarity.
A poor layout which consists of no search bar, irrelevant content and creepy images will make your visitors go off-board.
Fonts for Your Advantage
You cannot be done by spending 10 minutes on choosing a font. We would suggest you spend some more. The bottom idea is fonts are big deal.
So, you can't slather on just Comic Sans all over the page. One benefit is that nowadays you have a range of web fonts to choose from.
If you don't want that the valuable content gets camouflage amidst the scribble-like font, then you have to spend some time finding the right one.
A simple start with Typography for Lawyers (Matthew Butterick) will give you good insight into the choices to make.
Go Snowy with White
The clumsy nature of the work which comes with a lot of detail, developers become the most organized folks around. They have to deal with optimization. This is a major reason behind those useful but aesthetically sucky websites.
Moreover, they look like a magazine made of bad paper-quality. These websites have a lot of information to spill, but cannot please the visitors.
With white-space around, you can make a good choice with highlighting the information and test your time limits.
This serene color adds subtlety to your website. Team up some design tricks along and you will get a well-polished website to manifest.
404 Error
Every website needs some "me time". This is to give better and uplifted services to the visitors. However, the motive behind 404 Error is always aspiring; your regular users may not understand this. For most of them, it's either a website crash or a fragile development team.
To get over this loss, you should always brew some creativity here. Your well-constructed design can give them assurance that you will be back with something great. WordPress offers a plethora of plugins which will help you set a customized 404-page layout.
Some other helpful tips are:
Choose a responsive design rather than a plastic paint like structure.
Keeps the forms, questionnaire friendly and stylish.
Work on details.
A solid design is aligned with an amiable content. Swearing on all the above tips will give you a fathomable WordPress website. Your design will create a hook for the visitors. Let them keep coming back to get astonished.