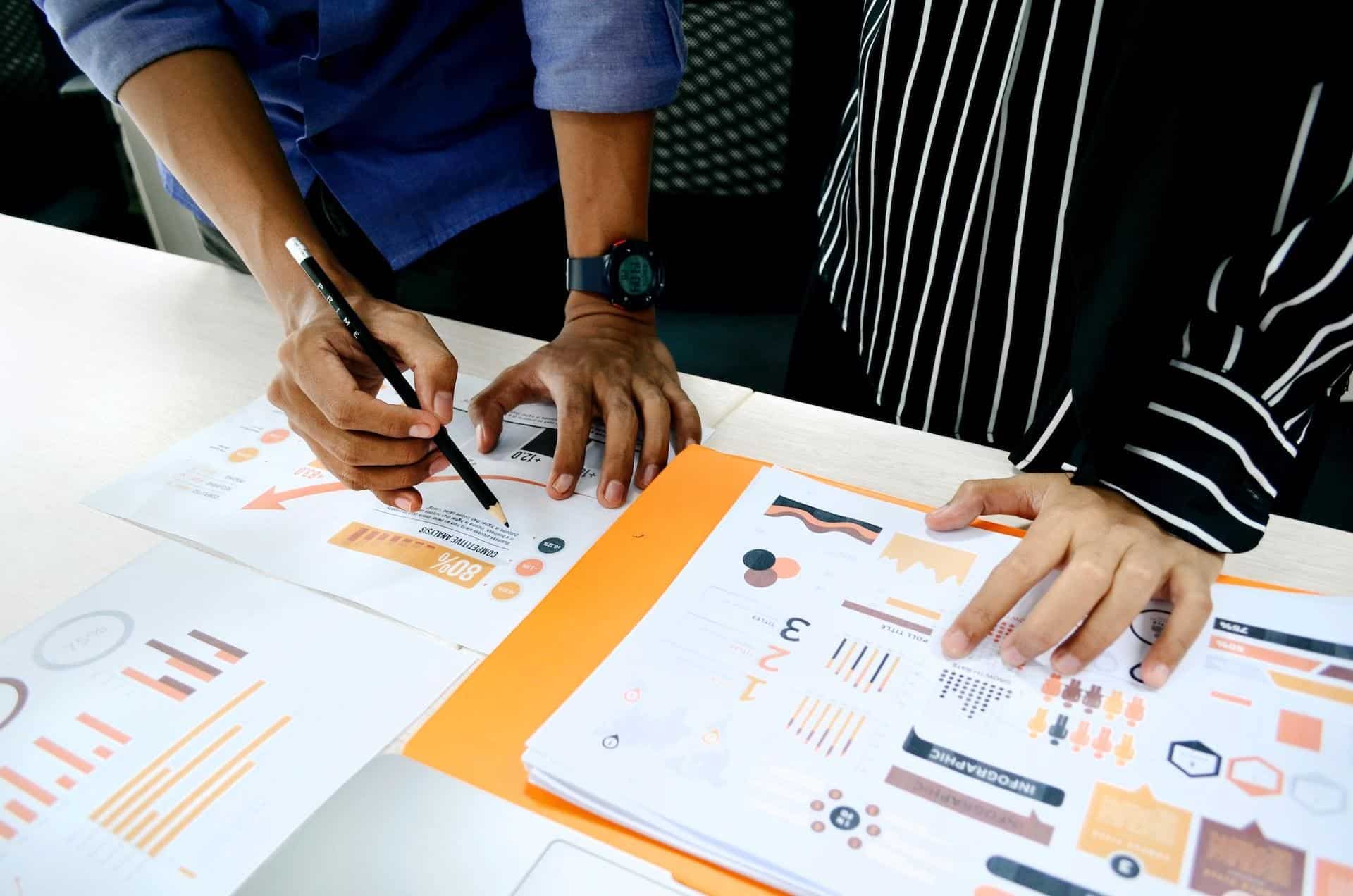 Collecting user data and transforming it into actionable insights is, without a doubt, one of the best ways for growth-oriented businesses to achieve their short, mid, and long term goals. No matter the industry or the sector you're in, one of your top priorities should be to analyze the behavior of your website visitors in order to generate leads more effectively, improve conversion, and take your business forward as a whole.
Needless to say, the same goes for your mobile app if you have one, and it's also important to keep an eye on your social signals in order to analyze behavior outside of your website. All of this will provide vast amounts of useful data that will fuel your sales and marketing efforts.
The good thing is that there are numerous effective ways to track user behavior, so let's take a look at how to do it right and how to use the data to take your business forward. Here's what you should do.
Use Heat Maps with Key Website Metrics
The first and one of the most useful tools for gauging user behavior is the heat map. This is a tried and true method of seeing where your visitors hang out the most and for how long, where they stop and where they just keep on scrolling, where they're interacting with the website, and much more.
A good heat map will tell you a lot of things, giving you an insight into the visual elements you need to add or improve on your website, or where you have too much or too little content. But a heat map on its own won't give you all the in-depth information you need to make better strategic decisions.
You need to completement heat maps with key metrics to gain a clearer picture of your users and their behavior, such as:
Number of visitors (with sources)
Bounce rate per page
Number of pageviews per session
Session duration and time on page
Interactions per visit
Number of exit pages on your site
These metrics will tell you how your website is performing in terms of UX (not search) so that you can start creating a better website experience.
Analyze and Simplify the Checkout Process
There are a lot of steps that visitors need to take before they make a purchase, and it's all a part of their journey. But that doesn't mean that you can't support them on their journey and simplify the process.

While people will take longer to convert the closer they are to the top of your sales funnel, it's important to shorten that cycle as much as possible. You can do that by paying special attention to your checkout process.
The checkout process is not just the checkout page, rather, it's everything a visitor has to do to make a purchase once they visit your site. People need to have all the relevant information about the product and their potential purchase in front of them in order to stay on the site, but without any of the additional steps like having to make a new user account.
By analyzing your checkout process, you can pinpoint exactly what you need to improve. For example, maybe you have all the relevant content but you're losing people early because you forgot to calculate the shipping on the product page.
Analyze Your Website's SEO Performance
Many business leaders tend to forget that SEO plays a vital role throughout the sales funnel, not just at the awareness stage when you want people to discover your brand. You need to make sure that your site is ranking high on Google to maintain brand visibility and trust, and to build social proof – among other things.
If nothing else, good SEO will invariably influence user behavior in the long run, because Google will push forward the sites that have relevant, quality content along with optimized technical SEO.
To that end, you can run your website through a free website audit tool to identify everything from broken links to technical issues like loading times, and all the way to on-page SEO to analyze keywords, URLs, meta descriptions, visuals, and more. This will provide invaluable information on website performance so that you can improve the user experience on your site and inspire engagement, interactions, and conversions.
Identify the Best Performing Pages and Content
Every page on your website serves a specific purpose at every stage of the sales funnel, and some will engage users while others will inadvertently drive people away. Your job is to identify the best performing pages and the winning content on your site, analyze it, and derive meaningful insights that you can apply to other pages and any future content you publish.

By analyzing the best web pages and content you have, you'll be able to identify the on-page SEO tactics as well as the technical and design elements that you need to bring to your old content. Remember that you can and should update old content over time to keep it relevant, after all, and this is a great way to do it right.
Use Web Scraping to Your Advantage
Web scraping is a popular method of gathering useful data from the web automatically. Scraping is used to pull data from across the web, and that includes your own WordPress website, social media, review platforms, and beyond.
Some of the best web scraping examples and use cases include the ability to pull data from market research and competitor analysis, analyze products and monitor pricing, press monitoring and social monitoring, as well as data monitoring in specific industries. Whether you are in IT, real estate, health and fitness, Ecommerce or any other industry, web scraping is a great way to extract a lot of data quickly. For optimal results, consider utilizing the services of the best residential proxies to enhance your web scraping efforts.
You can then analyze and visualize that data to create meaningful and actionable insights.
Over to You
Tracking user behavior on your website and beyond is a crucial process that will help you reduce customer effort, address common pain points, and improve UX across the board. In turn, you will be able to generate leads more effectively while minimizing your bounce rate.
But that's just the beginning. Be sure to use these tips to gain valuable insights about your website visitors that will help you convert them into paying customers and loyal brand advocates.