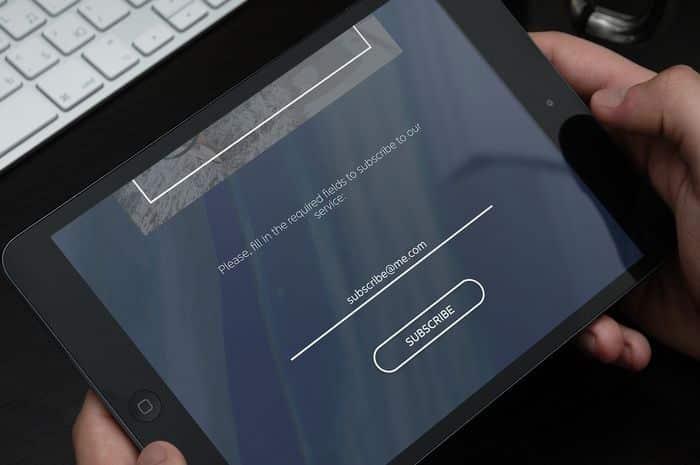 Over the past two decades, there have been so many developments in digital media platforms. However, email marketing is still considered among the most effective and cost efficient ways to bring in sales for an ecommerce website.
If done correctly, email has the capacity not only to convert new customers but also to encourage repeat purchases from previous buyers.
Of course, no matter how great your email content plan is, it's useless if you barely have any subscribers. So, getting plenty of highly targeted subscribers is critical.
This part can be quite tricky. But with email marketing automation tactics in place, it can be pretty much a set-it-and-forget-it sort of system.
Here are a few tips for setting up an automated system to get more subscribers on your ecommerce website and make sure they actually convert:
Use email capture tools.
Nowadays, there are incredibly powerful tools that can help you with email capture. Among the best ones have customizable templates designed based on the latest UX trends to make sign up forms more engaging.
Others have features that help you determine the perfect time for sign-up forms to appear, and then allow you to program that behavior with just a few simple clicks.
Don't even attempt to do this manually. Although some of the best email marketing tools do involve some considerable cost, they pay off tenfold in the ease by which you can convert traffic into paying customers.
Make it easy to sign up
It's true that the more data you have on each subscriber, the better you can customize your messages, and the better chances you have to make a sale.
However, the subscription form is not the right place to collect all that information. You'll have plenty of chances to do that later on, but only if you're successful with this first step.
Your sign-up form should be as friction-free as possible. Don't ask for too many things. In many cases, an email address will do.
If you really need to ask for more information, make sure you don't go past three data points (perhaps a first name and birthdate, along with the email address). Otherwise, you risk overwhelming your visitors and they might decide to just leave.
Offer irresistible incentives
Most people will need a little convincing and the easiest incentive that speaks to all is the prospect of cost savings. Discounts, voucher codes, and free shipping are some of the most popular ways to get website visitors to subscribe.
However, depending on the nature of your ecommerce business, your incentives don't always need to be monetary in nature.
Among the best ways to attract subscribers is to promise exclusive content. A great example is an email course that's valuable to your potential customers as well as relevant to your business.
With the promise of getting access to free but valuable information, you can get more people to subscribe. Then, by actually providing that value, you get more subscribers to make a purchase.
Offer content options
Using a powerful email marketing tool will help you with detailed segmentation. In turn, that will allow you to decide on what content to show which groups of people.
However, part of people's hesitation to subscribe is caused by not knowing exactly what they'll be getting in return. There's always the risk of getting too many emails with content that aren't valuable to them.
Among the best ways to address this is to segment your content types and allow your subscribers to choose which content they're actually subscribing to.
You could allow them to choose based on content type (i.e. weekly newsletter, events, special offers, etc.). You could also offer an option to receive only information related to specific products they're interested in.
Ask them to share
If you're providing value to someone, it's very likely that they have like-minded friends who will benefit from your content as well. While they might think of sharing it on their own, you'll get better results if you actually ask them to.
In most cases, all it takes is a simple message with a clear call to action. For example, "Do you have a friend that can benefit from this information? Ask them to sign up here!"
No matter what you're providing, prompt your subscribers to share it with other people. Additionally, always make sure that your content is easy to share on other platforms. If you can, include social media sharing buttons to ease the process of passing it on.
Once you have your email marketing automation system all set, you can let it do its job while you focus on getting more traffic to your ecommerce website. Remember, your system won't have anyone to convert if there's no traffic in the first place.
Here are a few key ecommerce website traffic generation tactics to gain more email subscribers:
Optimize for search
Google is still the first place people go to for information so make sure you're visible for relevant search terms.
If it makes sense for your niche as well as your finances, you might even consider engaging in paid search options to guarantee your visibility.
Create useful content
Create a blog area on your website and publish unique content that your target audience will find useful. Apart from being especially valuable for SEO, this will help you build a reputation of being an authority in your niche.
Be visible outside your website
Find where your target audiences are and be there. No matter the platform, have a branded presence. You don't need to promote your brand directly.
All you need to do is make sure your account is properly branded (i.e. name, logo, link to your ecommerce website). Then, be active and participate in meaningful discussions.
If your email marketing automation is in place and you have a powerful marketing tool to support you, all there is to focus on is getting good traffic.
It won't be easy and it will probably take a whole lot of time. But once you've made the investment, it will definitely pay off with a steady stream of highly targeted subscribers.