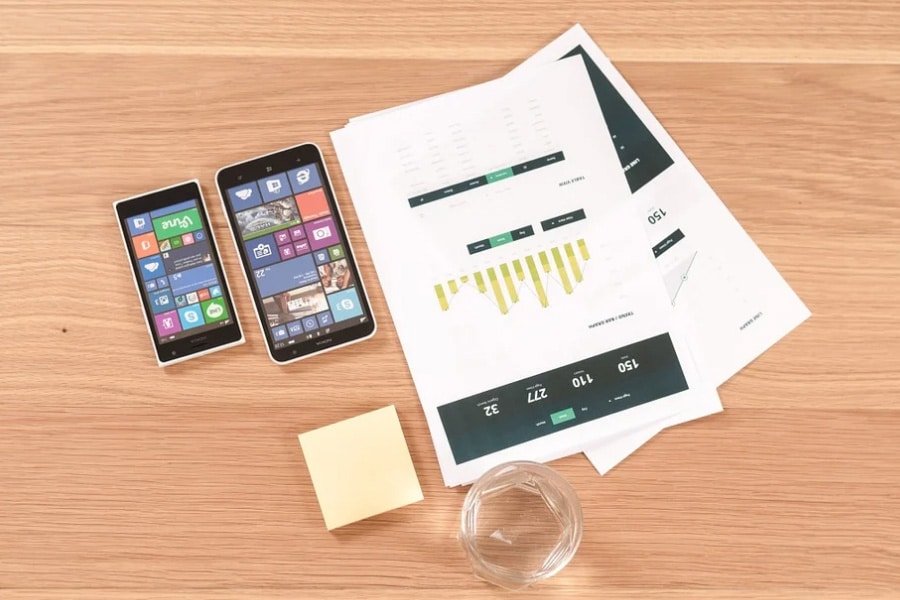 With the ever-increasing interfaces today, User Experience (UX) design has seen a tremendous boost in its demand across all types of industries.
In simple words, UX design is the process of designing systems that are easy to use and provide a delightful experience to the users. How an individual feels when interacting with a system falls under UX.
Such systems include websites, web applications, software, and basically all forms of human/device interaction. With the value provided by the product offered and an enhanced interactive experience, users are converted into regular customers.
UX aims to create a simple and efficient experience for the users making it easier to achieve their specific goals.
It is a multidisciplinary field that combines psychology, market research, business, and technological aspects with the aim of creating a seamless user experience for products, processes, and services.
This multidisciplinary blend helps a company understand its users better for smoother fulfillment of their needs and expectations.
A user's perception of a system will be based on certain aspects such as utility, design, ease of use, the process of acquiring and integrating the product, and efficiency. Here are some of the features of a good UX design:
Simplified Journey
Humanization
Enhanced Personalization
Video Content
Biometric Authentication
Voice-Based Interaction
Since UX designing is a user-centered process, it is only natural to assume that an efficient UX design is pivotal for a business to succeed. This is reflected in the growing demand of UX designers as the technology market continues to develop.
As UX designing comprises the entire user journey because of its multidisciplinary nature, the designers come from a variety of backgrounds including programming, visual design, psychology, interaction and graphic design and more. These designers must keep in mind the accessibility of users and accommodating their physical limitations as well.
Although the tasks of UX designers greatly depend on one organization to the next, their tasks typically include research, creating personas, designing wireframes and interactive prototypes, as well as texting them.
The user's need remains at the center of all their design and development efforts. The following list contains the top 10 techniques for ensuring optimum results for all newbies designers:
Conducting UX Research: it is the most essential part of designing effective UX. The process must be carried out before commencing any new project followed by storyboarding of the design.
Writing Techniques: for creating an effective and attention-grabbing design, the designer must focus on both learning the codes as well as UX writing. Well-written and stylish words attract users during navigation.
Creating more Responsive Design: versatile designers with the art of creating responsive designs attract most development firms that are required in IOS, Android and more. Developing skills of modular designing further assists in sketching and prototyping.
Knowledge of Agile: agile is an advanced technique that promotes a more sophisticated approach while designing along with tackling the challenges and difficulties of a project.
UI Prototyping and Wireframing: a good UX designer is expected to have extensive knowledge of UI prototyping and wireframing. Prototyping assists in establishing effective communication and interaction as well. Wireframing, on the other hand, helps create information series in a hierarchical system helping designers to be more focused.
User Satisfaction: the main purpose of a UX designer is to satisfy the end-users. Identifying problems and coming up with efficient solutions is, therefore, a must for meeting their expectation.
Coding: UX coding is also an essential task for UX designers. Effective coding is necessary for developing improved communication between the product and the user. It helps in making the design clearer and smoother as well.
Providing User-Centric Designs: to succeed in an era of cut-throat competition, a UX designer must concentrate on providing more user-centric designs. Being up-to-date with the latest techniques is the key to achieving this feat. Original and uniques designs are a must to survive in the technology market.
UX Design Testing: testing the completed UX design is a must for a designer. This requires applying analytical skills and techniques and mathematics for optimum results. Moreover, doing a UX audit is a great idea for a side business.
Task Optimization: optimizing tasks is also a crucial feature for a good UX designer. Effective design methods must be put to use to prevent confusion.
It takes passion and experience to grip the stated skills and implement them in projects. Nonetheless, it is important for designers to first learn and understand these important skills and techniques to ensure success in UX designing.
Often used interchangeably, UX design and User Interface (UI) design are equally important and interlinked aspects of any IT product.
The former creates a path that logically flows from one step to the next helping a product make sense to the user focusing on problem-solving.
On the other hand, UI design makes sure that each page is able to visually communicate that path. UI basically deals with how the interface looks and functions with the goal of creating intuitive, interactive, and aesthetically-pleasing interfaces.
The following is a list of the best applications for UI designs today:
Adobe XD: this is an all-in-one application that allows you to draw, reuse, and remix vector, build artwork for creating wireframes, screen layouts, interactive prototypes, and more.
Sketch: built on the best of macOS technologies, Sketch utilizes a fully vector-based workflow for creating hi-fi interfaces and prototypes.
Figma: for multiplayer design functionality and realtime collaboration, the Figma design tool is the first of its kind.
InVision Studio: claiming to be the "world's most powerful screen design tool", the application is famous for its prototyping tool that offers one of the best user experiences out there.
Framer X: a revamped version of Framer, Framer X is a rich, React-based design tool allowing you to create code components that can be used in a real React site.
Adobe Illustrator: this vector graphic platform with its easy-to-use design attracts numerous designers for creating logos, shapes, and icons
More such effective applications include UXPin, Axure RP, Origami Studio, Balsamiq, Craft, Flinto, Principle, and more.
Regardless of the methodologies and applications used, UI designing requires focusing on creating easy-to-use designs that invoke a sense of pleasure among the users.
Its importance lies in its ability to make or break your customer base. Therefore, a good UI design that embodies your brand values is imperative for creating a strong link between your customers and your website and products.