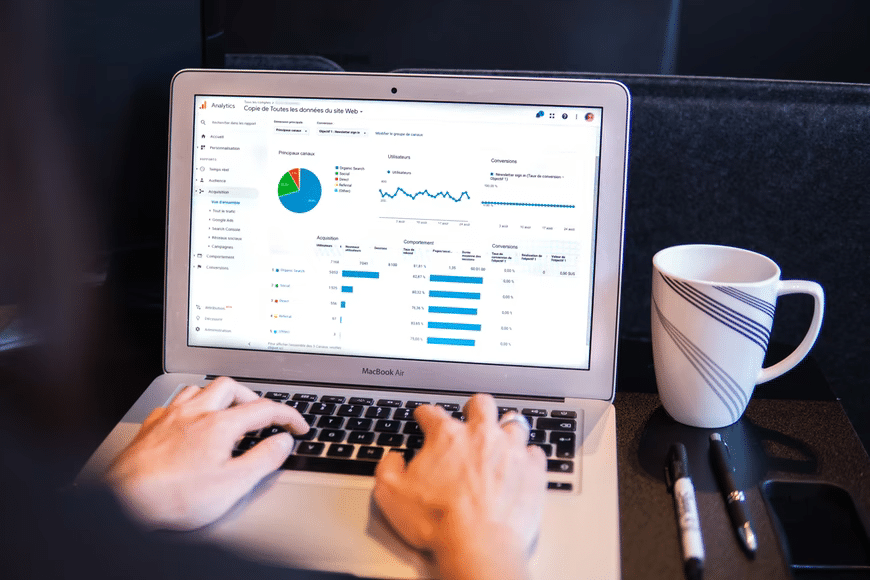 PPC marketing is an excellent way to reach out to your target audience and earn more visits to your site. Since you get to pay for each ad that a user clicks, it is vital to ensure each cent spent on your campaigns counts. Here are 10 PPC marketing tips for better ROI.
Identify the right prospects

Who you're targeting with your ads needs to be the foundation of developing your PPC ad strategy, as it allows you to leverage customer behavior for better ROI. Regardless of the product or services you offer, you have to appeal to different groups of consumers, and you need to understand what propels each group into making purchases. By identifying your prospects, you get to have a clear view of what is expected of your ads, allowing you to tailor your language, content, and offers to suit these requirements.

Run negative keywords campaign

An excellent way of fine-tuning your ads to only attract the right audience and clicks is by running negative keyword campaigns. Essentially, this is where you get to build a list of all the keywords that you do not want your ads to show up for, making them more relevant. For example, if you are a car dealer specializing in selling new cars, you do not want buyers looking for used cars seeing your ads. You can also flag low-value keywords that never yield conversions or attract individuals after freebies.

Geo-targeting

Whether you would love to generate quality traffic to your eCommerce store, restaurant, or professional practice, you need to target your audience based on their location. You will hardly ever gain value from an ad viewer who is thousands of miles away, and are better off maximizing the efficiency of geo-targeting. This is best done by limiting the location view of your ads and using geo-specific keywords such as town, city, or state name in your copy content.

Use long-tail and exact keyword matches

After conducting intensive keyword research, it is vital to use long-tail keyword phrases in your ads to attract high-value traffic. Using these phrases attracts clicks from individuals with specific intents, leading to higher conversion rates. For example, a long-tail keyword such as 'black knee-high hiking boots' will offer you a better ROI than a general keyword like 'hiking boots.' This is because an individual who makes a long search has already done his research and is on the verge of purchasing the item. To attain more value, you should also restrict your ads to only show up for exact keyword matches to reduce irrelevant clicks.

Timing is everything

Have you ever evaluated the best times to run your ads? To determine this, analyze your metrics for insights on the days of the week and hours with the highest conversion rates. You should then prioritize running your ads at such hours and restrict ad impressions when they do not add value. For example, if you are a local store that only operates during business hours, there is never a need to run ads at night or late evenings.

Focus on your quality score

The quality score of your ads speaks a lot about their value and determines their placing on search pages. To avoid running costly and low-value campaigns, you should always get rid of ads with low-quality scores and make it a habit to follow the latest features and best practices suggested by Google. As you seek to improve your quality score, you should not only aim for the top spot, as many businesses have found a sweet spot by coming in at the lower spots. A good rule here is to try out as many spots as possible with the goal of improving conversion rates while reducing your spend per click.

Never stop testing and improving your ads

The secret to consistently attain high ROI from your PPC campaigns, regardless of whether you manage a fashion eCommerce store or offer professional services, is to run A/B tests actively. By changing variables on your ads and running them, you get to figure out what works and what needs to be ditched. This is a never-ending cycle, as market demands and customer behavior are consistently shifting. In turn, an ad that had high conversion rates weeks ago might be the lowest-performing today.

Utilize ad extensions

Ad extensions are an essential feature that needs to be utilized for better-performing PPC campaigns. They work by expanding your ads with extra information that gives your users more reason to click on them. Some of the ad extensions you should be actively using are:

Call extensions
Location extensions
Message extensions
Callout extensions
Price extensions
App extensions

Note: While every ad can show up to four ad extensions, you do not have to use all of them. Choose one or two ad extensions and use them to add that much-needed punch to your ads.

Have powerful offers and CTAs

Your PPC ad will always remain incomplete unless it has a clear, concise, and actionable call to action. Powerful CTAs are the lifeline of your conversions as the impression they make determines whether ad viewers will take action or not. Avoid using the same CTA on all your ads by creatively customizing them to be distinct and more appealing to viewers. A creative idea would be to embed a dynamic QR code in the image of the advertisement.

Optimize your landing pages

You need to take charge over what happens once a user clicks on your ads by creating custom landing pages. This will significantly improve your ROI as you instantly provide your customers with what they need. Remember, it is never enough to earn clicks if they will not be converted to sales and your landing page determines whether your target clients will make that purchase or not. There are several best practices to creating landing pages that you should adhere to, such as:

Ensuring your message remains constant
Instantly showing the product or service the customer desires
Removing unnecessary distractions
Using simple forms
Easy navigation and mobile-friendly
Endnote
You deserve to get top value from your PPC campaigns, and these tips will help refine your approaches for maximum profitability.