A Comprehensive Guide on Getting the Best Out Of Your WordPress Website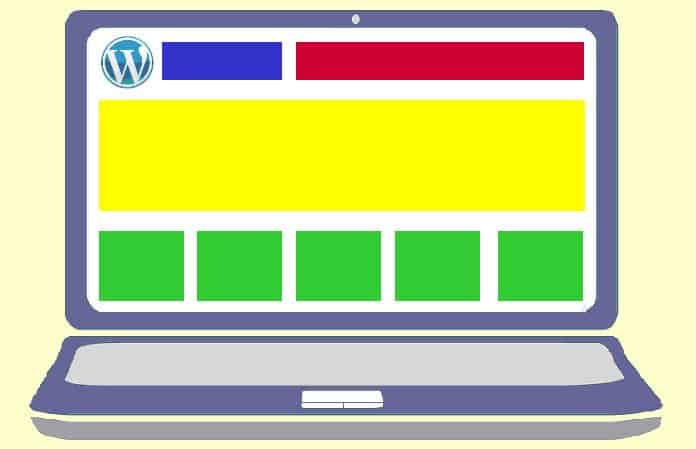 If you are running your online business on a WordPress (WP) platform, this is the best decision you ever made. The internet marketplace is highly competitive and as more brands angle for the same target market, you need a high-performance website to stay ahead. The International Telecommunication Union (ITU) says there are over 3.6 billion internet users today and while this translates to limitless opportunities, it also brings forth unique challenges. A Pew Internet Research survey says 1 in 10 Americans are now online shoppers, which makes it crucial to have a huge online presence to leverage on this growing number of online consumers.
One of the best ways to stay ahead of the competition is bybuilding a highly reliable website and this is exactly WordPress content management system (CMS) helps you achieve. WordPress supports over 75 million websites and in fact, 48% of Technorati's Top 100 Blogs use WordPress. If you are already using WP, you have good company from of The New York Times, CNN, Mashable, and eBay among other global brands.
To get the best out of your WP business website, you have to optimize its performance in terms of speed because the modern shopper is always in a rush.
Leveraging the Power of WordPress for Commerce
Of course you can choose from a wide array of CMSs to host your website but there are many good reasons to go for a WP website. For a start WP is open-source software and you will not have to pay a costly license for it. More importantly, you will find it very easy to use to start using WP because there is no HTML Editing or FTP software required to install and use your website.
If you are serious about search engine optimization (SEO), WordPress is the best platform to use because the clean and simple code makes it easy for search engines to read and index your pages. The large community of WP users helps out if you have any technical issues with your site. Better still, there are thousands of plug-ins to extend functionality to your website.
This makes WordPress a highly versatile CMS; it is scalable and this is crucial as your business continues to grow. There is also a built-in blog to help in your marketing efforts. There are many other reasons to choose this CMS over the others but ultimately, its ease of use, ease of customization and flexibility make it an ideal platform for any type of website.
Faster Speeds to Get the Best Out of Your WordPress Website
Why should you worry about your WP website speed? After all, the site looks perfect? If your WordPress website is not loading fast, then you are losing out big time. Google has indicated that site speed is among the signals used by its algorithms to rank sites. Slow page loading speed directly affects conversion rates. 40% of page visitors abandon a site that takes more than 3 seconds to load. A 1-second delay in page load time translates to 11% fewer page views. This also results in a 7% loss in conversion rates and a 16% decrease in customer satisfaction.
Here are some invaluable ideas on how to speed up your WordPress website:
1. Enable Compression:
There are different compression tools available which can greatly reduce the size of your CSS, HTML, and JavaScript files. There are other tools such as Photoshop which can be used for image compression.
2. Choose a Better Host:
Most website owners rush when choosing a site host and this comes to haunt them later. If you are choosing a web host, avoid shared hosting because while this might look like a bargain in the beginning, you will soon have to contend with very irate customers. Instead, go for a VPS or managed WordPress host.
3. Leverage a Powerful Caching Plug-in:
Website caching is one of the most effective yet overlooked ideas to improve the speed of your WP website. By creating static web pages for the visitors, this means any visitor who returns does not have to load every time they visit again. Among the best tools for WP site caching are WP Super Cache and W3 Total Cache.
4. Use a Lightweight WordPress Theme / Framework:
There are thousands of  best WordPress themes that you can choose for your WP website. These contain lots of features such as sliders, widgets, and social icons among many others. All these are great looking and very appealing to the eye but then they add to the page load time. It is therefore advisable to use lightweight themes including WP default themes.
5. Minify JS and CSS files:
When you use any of the available speed tools including Google PageSpeed Insight tool, you will get a recommendations to reduce the number of CSS and JS and their sizes too. This will in turn improve your website's loading speeds.
6. Implement AMP:
Accelerate Mobile Pages (AMP) is an innovative project powered by Google and it is in line with the company's desire to improve customer experience. Websites that have embraced this new technology to build pages enjoy faster loading speeds. The idea is to allow visitors to browse your website as if it is a native app on a smartphone. Websites using AMP are also getting a huge boost from Google search ranking.
7. Use a CDN (Content Delivery Networks):
Now that you have visitors from across the globe coming to your website, you have to consider that they have differing connections. By using a CDN (Content Delivery Networks), you will manage to maintain site-loading speeds at a minimum whichever country one is accessing your site from.
There are many other techniques to reduce your WordPress site load time. These include cleaning up the WP database, improving server response time, reducing redirects, deactivating and uninstalling plugins, and keeping external scripts to a minimum among others.
Whatever device your site visitors are using to access your WP site, lowering your website loading time will help increase the user experience. It is a great way to reduce bounce rates while increasing conversion rates. Fast load times translate to more customer trust and you will gradually build a loyal client base.