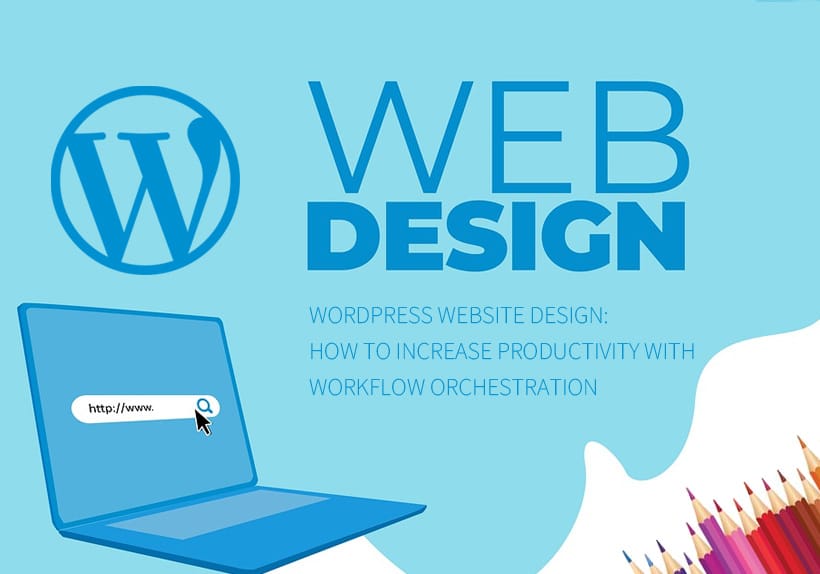 Owning a WordPress website design business can be very lucrative. Everyone wants a website these days, from other businesses to social media influencers. And while this means more money it also means a lot more work. You can easily get bogged down in the process, trying to accommodate everyone's vision while also meeting deadlines. This is where workflow orchestration comes in. Workflow orchestration is all about streamlining the design process so that you can get more done in less time, freeing up your time to focus on aspects of the design process that matter.
Here are 3 ways to increase productivity in your WordPress website design process with workflow orchestration.
Draft an Outline
The first step in creating an efficient workflow is drafting an outline of the steps involved in designing a WordPress website. Otherwise, you'll likely find yourself either doing the same tasks over and over again or skipping important steps that'll cost you time to fix down the line.
Drafting an outline is not overly complicated. Simply think about each stage of the design process and what tasks need to be completed at each stage. So, your workflow might look something like this:
Initial consultation with client – breakfast meeting
Research – client's brand identity, latest in WordPress design trends and themes
Drafting a design concept
Presenting the concept to the client – lunch meeting with the whole team
Revisions
Finalizing the design – testing for bugs
Launching the website
Of course, every project is different and your workflow will likely be unique to your business. For example, if you offer maintenance plans, you might want to add a stage for website updates and security.
Eliminate Repetitive, Routine Tasks
A big part of workflow orchestration is eliminating repetition or "busy work." For example, if you find yourself constantly having to stop and answer the same routine questions from clients, you're doing busy work.
There are different approaches to handling this problem.
Virtual assistants are online workers who can take on a variety of tasks, including repetitive tasks that are not core to the design process. For example, you can hire a virtual assistant to take care of administrative tasks like scheduling appointments and sending out invoices.
Alternatively, utilizing artificial intelligence is a way to eliminate routine tasks. There have been huge strides in AI development and a primary benefit of AI workflows, in particular, is eliminating human error. You can further use an AI drag-and-drop website builder to create the initial draft of your website. This will save you a lot of time in the design process, as you won't need to start from scratch.
Streamline the Testing Stage
The testing stage is an essential stage in any website design process. Launching a website without first testing it is a good way to lose clients because of broken links, missing images, and other problems that frustrate visitors.
How do you apply workflow orchestration at the testing stage?
An effective strategy is creating a staging environment. This is a copy of the live website that you can use to test changes before they actually go live. This way, you don't waste time making irrelevant trial changes to the real website.
WordPress website design is a complex process, but workflow orchestration can help you get the most out of your time. By following these tips, you can significantly increase productivity.