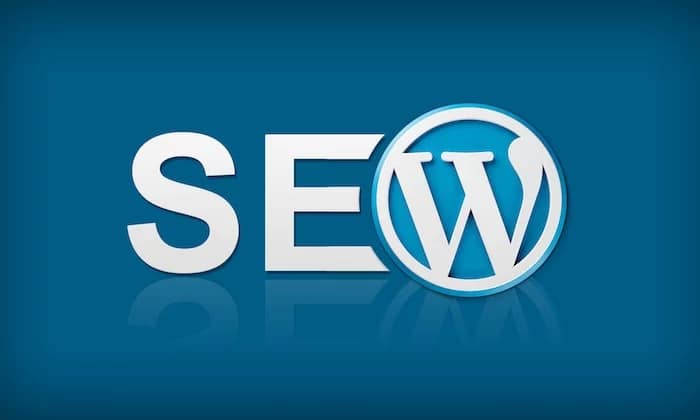 Since its release, WordPress has never stopped growing. In fact, more than 30% of the web contains WordPress products. To put it in simple terms, over 455 million websites use WordPress. Its latest version (WordPress 5.8) is already slated for release in July 2021.
Are you also part of these statistics? If yes, then congratulations. But, here's the catch. Suppose you own a cafe that offers gluten-free products in your city.
If your website is not ranking higher on SERPs, you can lose your target customers to your competitors quickly. Isn't it? In other words, if your WordPress website does not help you achieve your desired results, even the best WordPress website would mean nothing.
Hence, you need to draft a strategy that allows you to adapt your WordPress website to the changing marketing trends. Fortunately, if you spend some time on search engine optimization, you can quickly achieve your bottom line.
The following guide will help you significantly improve your website's SEO. Hence, enabling you to enhance the organic traffic, increase your website's DA and PA to get more customers. Let's start!
Check The Visibility Settings of Your Website
Those who are new to WordPress must know that this software comes with a setting that helps you to remove the website from the search engines temporarily. This is quite a handy tool when building or optimizing your site.
You'll find this feature in the Settings and Reading tab. So, double-check if you accidentally kept the feature on when creating or redesigning the website. If you keep it on, no matter what you do, your SEO strategies won't work.
Change Your Permalinks to Improve User Experience
Permalink is the URL or the link to a particular page to your website. It could be a post, a page, or a blog. These links help users identify what the page is about.
So, you must make it user-friendly to increase the click-through rates. But that's not the only reason you must check into this specification of your website.
The same link helps search engines to analyze whether your website is suitable for the search query. So, you must make it search-engine friendly by including accurate descriptions of your content.
To do that, you need to head to your CMS dashboard. Here, start by clicking "settings" and then move on to "permalinks." Make sure to click on the "save changes" button.
Choose The Right SEO Plugin
WordPress plugins help improve your website's functionality by adding various features that usually come with standard software. You can find tons of plugins to enhance the SEO of your website.
If you don't know where to begin, you can search the plugin library of WordPress. And choose the one that fits your needs.
Here are a few examples of SEO plugins for your website for better SEO rankings. These include Yoast SEO, SmartCrawl pro, and so on.
These plugins will help you optimize your titles and content using the right keyphrases or keywords. Not only that, but it will also enable you to control your site's breadcrumbs.
Optimize Your Website's Images
Thanks to the user-friendly interface, you can practically optimize everything on a WordPress website. You must use Image-Alt-Text to optimize the text of your images. That way, your images will also start ranking on Google.
Also, make sure to optimize the size of images to avoid facing the issues of slower website loading. Besides that, make sure to avoid adding duplicate photos to your websites.
To avoid that from the first step itself, try and screen the stock images folder on your system. Not only will this help you save some space on your system, but it will also ensure creating user-friendly websites from the get-go.
You can read this source post for more information about a seamless working experience. So, increase your chances of ranking higher with uniqueness and originality.
Use XML Sitemap
This sitemap is a code file that includes all the pages of your online site. Adding these sitemaps will help the search engine locate, analyze, and rank your website's content.
You can do this quickly by adding the Yoast SEO plugin or use Google XML Sitemaps. This will improve the visibility of your web pages. Thus, eventually enhancing the SEO of your website.
Separate The Website Pages into Specific Groups Using Tags/Categories
If you want the search engine to understand your website's structure and content, you need to categorize it into specific groups like pages and blog posts.
Doing so won't only improve your user experience but will also boost your site's SEO. This is because the users can easily find the content they are looking for.
For instance, using tags will help you describe a specific page or what the post is about. And adding categories, you can broadly group your posts and pages.
Optimize Comments
Comments on a blog post are a great way to boost engagement on your website. It won't be wrong to say that engagement typically means more traffic and link sharing. And all of this combined improves your overall SEO efforts.
However, spam in your comments can harm the SEO and ranking of your website. So, including plugins like Anti Spam or WordPress Security and Firewall will block comments containing spam and stop any faulty submissions or subscriptions.
Final Words
A website is like your virtual store where the user gets to know about your brand. If you are not including the information that a user is looking for, it won't be right for you and your business.
Most importantly, if you are not using the correct methods to present your information, it will reduce your chances of achieving the top ranks.
It goes without saying that WordPress stands out amongst other CMS platforms. But you need it to make it user-friendly by updating it from the backend to ensure the smooth functioning of the website.
But make sure to keep in mind the scalability of the web presence to ensure the longevity of your brand. New SEO trends constantly emerge in the digital space. So, you must shift accordingly to accommodate the changes in a streamlined manner.