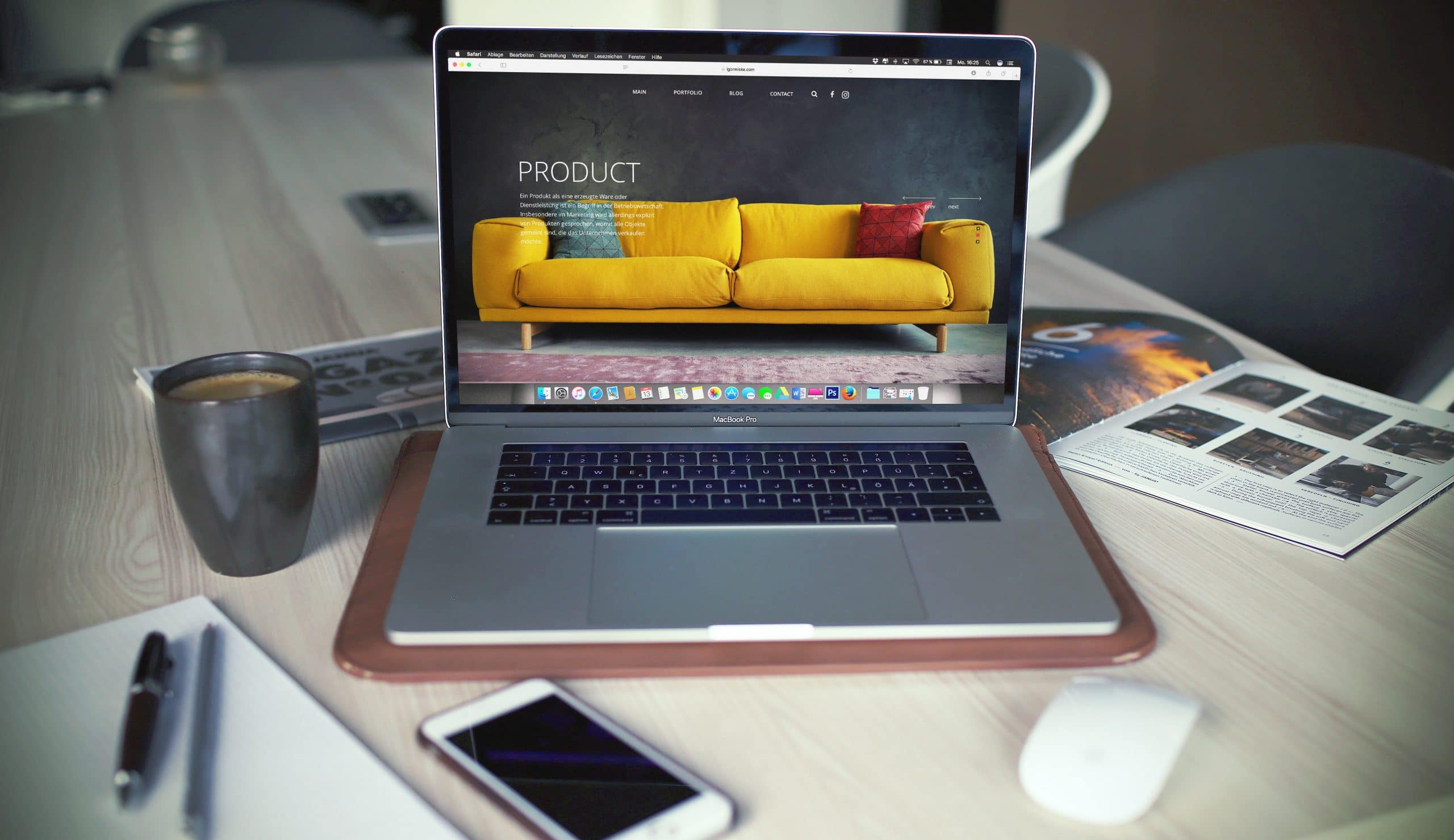 Following the recipe of a prosperous business is not everyone's cup of tea. While a diligent staff will ensure operational efficiency, shrewd management is needed for sound decision making.
Similarly, a professional website is also an essential ingredient that will let potential clients reach and connect with a small business.
With the rapid growth in the ecommerce industry, having an attractive website is a must. If you don't have the technical knowledge, building such a website might seem overwhelming for you.
Gaining visibility and effectively communicating to the audience is not a piece of cake. However, proper planning and research can make this process easier.
Let's have a look at the reasons why WordPress might be the right solution for you.
WordPress is the standard CMS

A content management system (CMS) allows website owners to manage and display digital content. Whether it is designing, publishing, or updating a website, a good CMS can make life considerably easier. While there are many other options, W3techs states that 34.2% of the world's websites run on WordPress.

Many of the world's best websites run on WordPress. This popularity weighs in favor of the open-source software.

It won't cost you anything

WordPress is an open-source software. It is free to use.

It is pertinent to mention that although you won't have to pay to use WordPress, there may be other charges. Building a website has its costs. You need to buy a domain and invest in the web infrastructure.

The website design may also require some investment. For a website to look professional, you either need to buy a good theme or hire a good designer.

Website owners can use, modify, and build upon the WordPress software according to their unique needs. Since small business owners usually work on a tight budget, this CMS is a feasible solution.

3. It is easy to learn and use

People who lack website development experience find the technical aspect of building a website taxing. However, WordPress allows individuals with little to no technical expertise to create and publish a website.

The WordPress interface was built to be user-friendly. Building a website from scratch is a pleasant process on it. No feature of the CMS can trouble you as you can utilize the numerous step-by-step tutorials available online.

Moreover, the friendly WordPress developer community believes in sharing WordPress knowledge through events like WordCamps.

This means small business owners can always find help when it comes to building their website. Not only is WordPress knowledge accessible, but it is also easy to apply.

WordPress is SEO friendly

WordPress enables individuals to include adjustable URLs, metadata, and custom page titles on their websites. This means that all the SEO aspects of a website can be adjusted through it. A high ranking of a website on the search engine can have a significant impact on the business.

There are even a plethora of plugins that can help boost your SEO game. This brings us to the next reason why WordPress is your best bet.

Allows you to run a corporate blog

Content marketing is an unavoidable reality today. The power of a well-crafted blog is phenomenal. With the added functionality of a blog, the SEO-friendliness of WordPress can be put to proper use.

Small businesses need to create a space for themselves in the minds of their audience. Engaging content that connects with the viewers is beneficial for a brand.

An online leather store that informs its audience how to dress fashionably seems more authentic and trustworthy.

WordPress lets a website run an online store and a corporate blog on the same domain. This is known as centralized hosting and is proven to be beneficial for small businesses.

It allows customization

This open-source software is versatile enough to fulfill diverse website needs. As a small business owner, you probably want some flexibility with customization on your website. WordPress allows just that as it is not too restrictive in the customization department.

Try adding social media integration to the website as it has a positive impact on SEO. Also, dedicate some time to set up menus and widgets on your website. Individuals should use WordPress smartly to take advantage of it properly.

Plenty of plugins are available

Ever wondered how a contact form functions on a website? Plugins are used to add custom functionality to websites. While some plugins are necessary to improve the SEO of a website, other plugins are needed for security or analytics. With more than 54,892 plugins to choose from, anyone can add new features to their WordPress websites.

There is no shortage of free and premium plugins that can improve your WordPress web development experience. A great example is WooCommerce, which is a well-known open-source ecommerce plugin that is easy to install and customize. Small businesses can easily build an online store on WordPress with it.

WordPress has great themes

Thousands of free website templates are available for WordPress, but it might be better to buy one instead. Premium responsive themes are packed with neat features that integrate with WordPress seamlessly.

A serious benefit of premium themes is that they are regularly updated, which ensures they are functioning correctly.

Never compromise on the aesthetics of your website. According to research, 38% of people leave a website if the layout or design is unattractive. To ensure bright future businesses need to have a satisfied clientele.

You can set WordPress User Roles and Permissions

On WordPress, you can decide what a specific user can and cannot do on your website. This enables you to add an extra layer of security as you can restrict permissions for particular users of the site.

This makes sense as everyone should not be allowed to install, edit, and delete plugins on your WordPress websites.

If you want a specific user of your website to be limited to adding or updating content, you can assign them a role accordingly. There are five role classifications: administrator, editor, author, contributor, and subscriber.
Closing Note
Entrepreneurs strive to bring more success to their commercial ventures. WordPress is a free and convenient content management system that can be used to build a beautiful website. Help is a moment away if you use WordPress.
The vibrant WordPress community is always willing to help individuals with website development. This makes the open-source software even more suitable for small business owners. Always remember, a breathtaking website is a must for your online business.